J. Lo Wades Into Britney Spears, Kevin Federline Spat in Rare Support Post
Jennifer Lopez has declared herself to be among the countless people who have Britney Spears' back, amid her public war of words with ex-husband Kevin Federline.
Federline, who was married to Spears between 2004 and 2007, recently gave an interview to The Daily Mail in which he revealed that sons Sean Preston, 16, and Jayden James, 15, have chosen not to see their mother in recent months, as he raises them with his wife, Victoria Prince.
Spears reacted by lashing out at Federline on Instagram, with one of her posts on the matter, which was shared and deleted on Wednesday, taking aim at her sons, who she accused of engaging in "hateful" behavior toward her.
Soon afterward, former dancer Federline struck back on the image-sharing platform, posting a trio of clips showing Spears appearing to argue with her sons.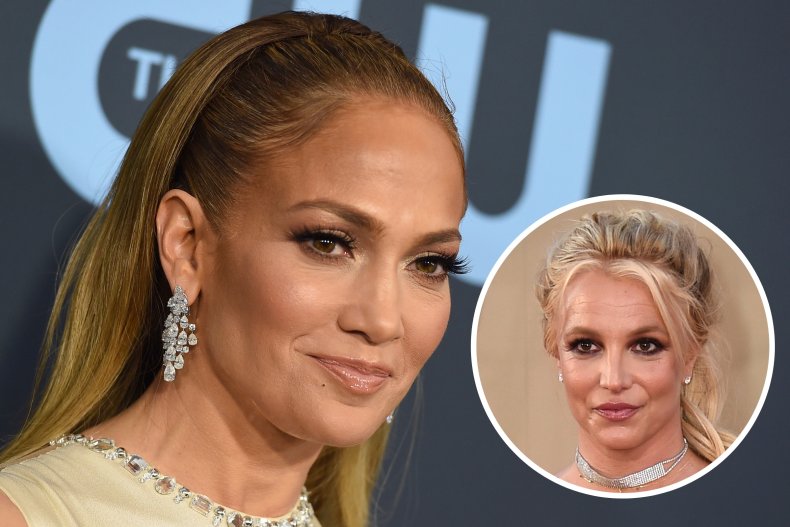 With Spears' attorney, Mathew Rosengart, labeling Federline's actions "bottom of the barrel stuff" and suggesting that California laws may have been violated, the pop star shared—and deleted—some words of wisdom from Lopez on Instagram.
The "Toxic" singer wrote: "As Jennifer Lopez once said, 'You look right down that camera and tell every little girl in the world to get loud and never ever back down to giving light to injustice'!!! I'm here to share that freedom is a state of mind!!! GOD BLESS U ALL."
The mother of two's post was illustrated with a photo of Spears, 40, and Lopez, 53, posing together at the MTV Video Music Awards back in 2001.
Elsewhere in her post, Spears appeared to allude to the controversial conservatorship that she had been placed under for 13 years, which saw her personal and financial decisions taken out of her hands amid mental health concerns.
Spears stated: "In a world where you have the right to use your feet ... heart ... mouth ... eyes ... and body... to express yourself however you may!!!
"Declaration of INDEPENDENCE ... for equality and to be equal!!! Not even touching, covering, and holding me against my will for 4 months!!!"
In reaction to the Instagram post, Lopez took to her Twitter account over the weekend, sharing screenshots of Spears' since-deleted as she added the hashtag, "Stay-Strong," alongside emojis of red hearts and a flexed arm.
The show of support comes after a series of revelations and claims were made in Federline's bombshell interview, which is set to be further explored in a TV special planned to air later this month.
Daphne Barak, who interviewed Federline for the Daily Mail article and the upcoming TV special, last week revealed that while Spears has been estranged from her family and regularly spoken out against them via Instagram, Federline has been quietly allowing their sons to see the relatives.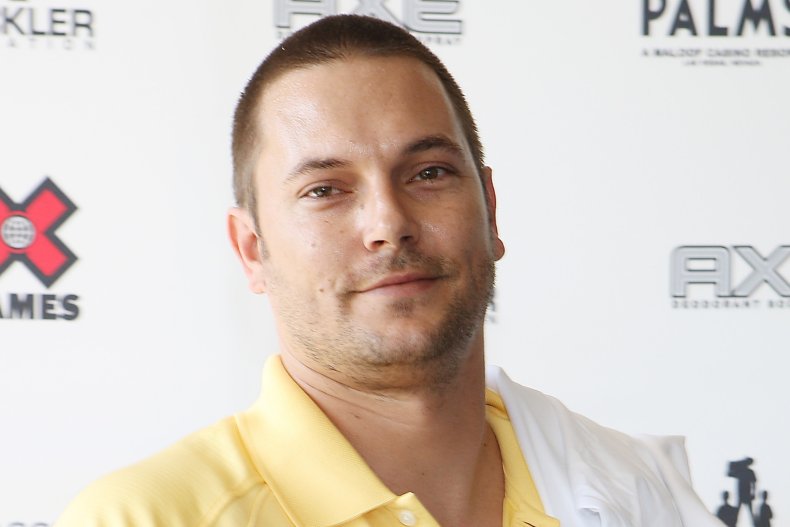 During an appearance on the U.K. TV show Lorraine, Barak explained that Federline's TV special was something that the "whole family" wanted to take place after years of raising his and Spears's sons "against the odds."
When Lorraine guest presenter Ranvir Singh asked about claims that Spears' estranged mother, Lynne Spears, was also interviewed on camera for the TV special, Barak replied: "I don't want to talk about that. I mean, Lynne basically wanted to take part [in] it. Again, it's very complicated in this family."
"They're all scared of what Britney will post tomorrow on Instagram," Barak went on. "What I can tell you is that I was impressed that Kevin thinks that the boys' best interests are his priority. And for that reason, he welcomes Lynne Spears to talk to them and come to his house, which she does.
"She did talk to them in my presence a couple of times. And he does welcome Britney's brother [Bryan]. They're feuding as well, as you know. He comes to the house and takes the boys to his house. Jamie Lynn [Britney's sister] is sending presents. So for him, he doesn't want to get in the middle of the feuding Spears family."