Joe Biden Says $15 Minimum Wage Likely Won't Be in COVID Plan, Suggests Standalone Bill
President Joe Biden has said that he doesn't expect his proposal for a national $15 minimum wage to be passed in his $1.9 trillion COVID-19 stimulus bill as originally planned because of Senate rules. Instead, he has said it might need to be passed as its own standalone bill.
When asked by CBS Nightly News anchor Norah O'Donnell whether he'd be willing to negotiate with Republicans who have opposed his minimum wage proposal, Biden said, "Apparently, that's not going to occur because of the rules of the United States Senate."
Biden might've been referring to congressional Democrat plans to pass the bulk of his proposed $1.9 trillion COVID-19 stimulus bill through a procedural maneuver called budget reconciliation, which would bypass the need for Republican support.
"My guess is [the minimum wage increase] will not be in it," Biden said, adding that he would like a standalone bill for raising the minimum wage and is prepared to negotiate on the proposal, particularly how the increase would occur.
"All the economics show, if you [raise the minimum wage], the whole economy rises," Biden said.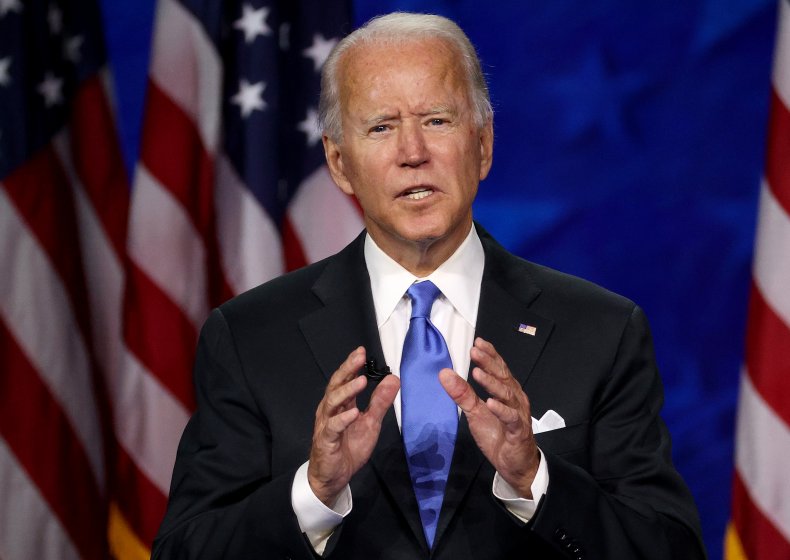 On Thursday, Democratic House Speaker Nancy Pelosi of California told journalists that the minimum wage hike remains an important priority for Democrats despite being dropped from the COVID-19 stimulus bill.
"It doesn't mean it won't happen just because it won't happen there," she said. "There's so much in the package that has to be done right now, and we'll do the best we can."
On Friday morning, Senate Democrats passed a budget resolution for President Biden's $1.9 trillion COVID-19 relief package, a key procedural step to help Democrats pass it without fear of a filibuster from Republicans.
However, the minimum wage hike was removed from the legislation after senators backed a non-binding amendment from Republican Iowa Senator Joni Ernst, according to MSNBC. Ernst thought the wage increase would hurt small businesses already struggling during the pandemic's economic downturn.
Independent Vermont Senator Bernie Sanders also supported Ernst's amendment, but pledged to continue supporting alternate efforts to raise the federal minimum wage to $15 an hour by 2025.
Even without the minimum wage hike and fear of a Republican filibuster, Biden's stimulus bill may still have trouble passing through the Senate since Democratic West Virginia Senator Joe Manchin has said he wouldn't assist in passing the measure without Republican support. Manchin has previously said, however, that he does support raising the wage, as he considers the current $7.25 an hour minimum wage "poverty wages."
Some progressive Democrats may also be opposed to the minimum wage proposal, believing that an increase should be more than $15 an hour. As proof, they have cited studies that show only a handful of states have one-bedroom apartments affordable to those working 40 hours on $15 an hour wage.
On February 1, Republicans offered their own $618 billion economic stimulus bill proposal that completely removed any mention of a minimum wage hike and shrunk most of the original bill's economic assistance proposals for Americans. In response, Biden said he "will not settle" on his pandemic relief bill.
Newsweek contacted the White House for comment.