Depp Denied Split From Vanessa Paradis 1 Year Into Heard Relationship: Docs
Amber Heard accused Johnny Depp of publicly stating that he was still with his former partner, Vanessa Paradis, one year into his relationship with her, according to recently unsealed court documents.
Depp, 59, and Heard, 36, embarked on a romance after meeting on the set of their 2011 movie The Rum Diary, tying the knot in 2015. Heard filed for divorce the following year, with their union being officially dissolved in January 2017.
Pirates of the Caribbean star Depp was previously in a 14-year relationship with French actress Paradis, with whom he has two adult children. Their split was announced in June 2012.
However, in documents unsealed following Depp's court battle with his ex-wife, heard has accused the actor of shrouding the truth about his relationships.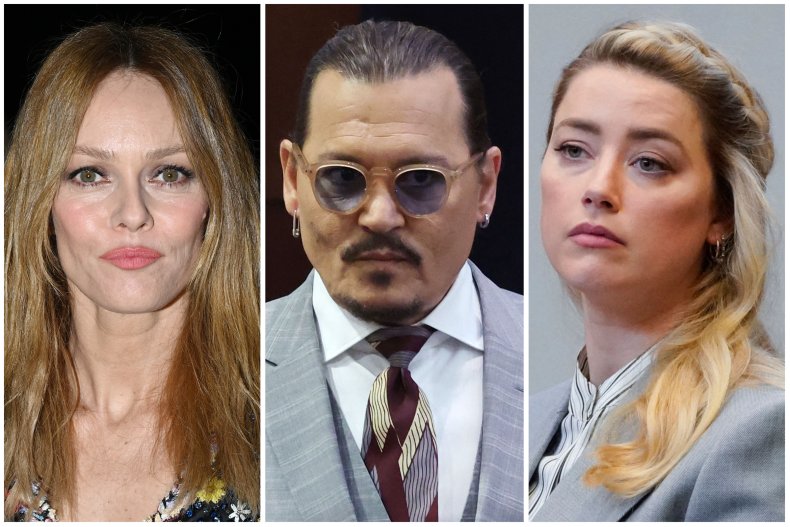 "A year into the relationship, Johnny gave an interview on a red carpet and was asked about his split from Vanessa," Heard said in the documents. "He dismissed it: 'That's just rumors.'"
"I was sat in make-up on a photo shoot reading it on my phone, heartbroken," Heard said. "I resigned not to talk to him again."
Heard stated that Depp's sister, Christi Dembrowski, intervened to plead on her famous brother's behalf for the Texas native to stay in their relationship.
"That's the first time Depp's sister Christi hounded me with phone calls, saying 'Just hear my brother out, he loves you,'" Heard went on. "They blamed the journalist. I let her talk me into it, even though it was a direct quote."
Despite this, Heard claimed, Depp allegedly kept news of the split with Paradis from his two children until his then-new partner was on the verge of meeting them.
"Time passed, and at the Lone Ranger premiere he waited until I was about to meet his kids to reveal to them that he was split from Vanessa," Heard said.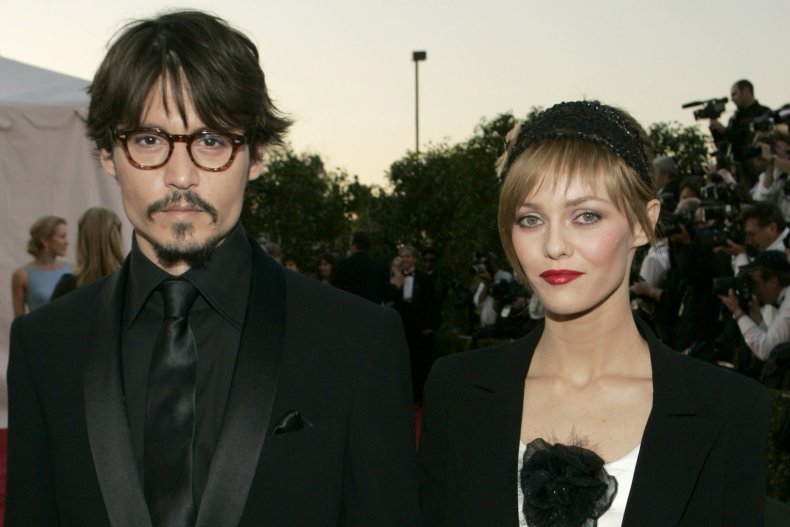 One particular issue Heard said in the documents that she had with Depp was that he "never went on the record to correct the rampant gossip accusations that I caused the break up with Vanessa.
"He let me take the blame for their split even though I had nothing to do with it. That severely impacted my reputation which I was reliant on to progress my career. He could have cleared that up in a second."
Newsweek has contacted representatives of Depp and Heard for comment.
Amid Depp and Heard's acrimonious split, Heard went public with domestic abuse allegations against Depp—with the actor losing a libel case against The Sun in late 2020 after the British newspaper labeled him a "wife beater."
While Depp had repeatedly denied ever having been violent to Heard during the three-week trial in London, the overseeing judge found that the U.K. publication's claims that the actor was abusive to Heard were "substantially true."
The pair faced off in court again after Depp filed a $50 million lawsuit against Heard in response to a 2018 op-ed that she wrote for The Washington Post, in which she said that she was a domestic abuse survivor.
Via their respective testimonies, Depp and Heard accused one another of violence during their ill-fated relationship—allegations they both vehemently denied.
Following a high-profile trial in Fairfax, Virginia, the jury in June found that Heard had, indeed, defamed Depp and awarded him over $10 million. Depp was ordered to pay $2 million to Heard—who had countersued for $100 million—for defaming her via comments made by his attorney Adam Waldman.
As both sides appeal the verdicts against them, 6,000 pages of court documents from the former couple's legal battle were unsealed over the weekend, shedding new light on various aspects of the recently concluded trial.