Political commentator Keith Olbermann is facing backlash after tweeting that "[i]t has become necessary to dissolve" the U.S. Supreme Court following the Court's ruling regarding a New York case that could help shape the national framework on gun laws.
"The first step is for a state the 'court' has now forced guns upon, to ignore this ruling," Olbermann tweeted. "Great. You're a court? Why and how do [you] think you can enforce your rulings?"
The decision of the Court to strike down a 100-year-old law, which required individuals to show "proper cause" in order to get a license and conceal-carry outside the home, is seen as a victory for Second Amendment proponents.
Justice Clarence Thomas, who authored the majority opinion in the ruling on New York State Rifle & Pistol Association v. Bruen, wrote, "New York's proper-cause requirement violates the Fourteenth Amendment by preventing law-abiding citizens with ordinary self-defense needs from exercising their Second Amendment right to keep and bear arms in public for self-defense."
Olbermann is no stranger to controversy. In the past, he has discussed dating conservative commentator Laura Ingraham and has associated mass school shootings with Donald Trump and Barstool Sports' Dave Portnoy.
Olbermann's statement on Thursday drew many responses, including from those who said that the Supreme Court could rule on other social issues in the future that could alienate other groups or individuals. Gay marriage was specifically mentioned as a federal ruling affecting all citizens.
"So red states should just ignore the rulings that have forced gay marriage and abortion upon them? How does that work?" one Twitter user asked.
"So if Alabama starts outlawing gay marriage again, you'd be cool with that because 'SCOTUS can't enforce the ruling?'" another user tweeted. "You need to think things through my dude."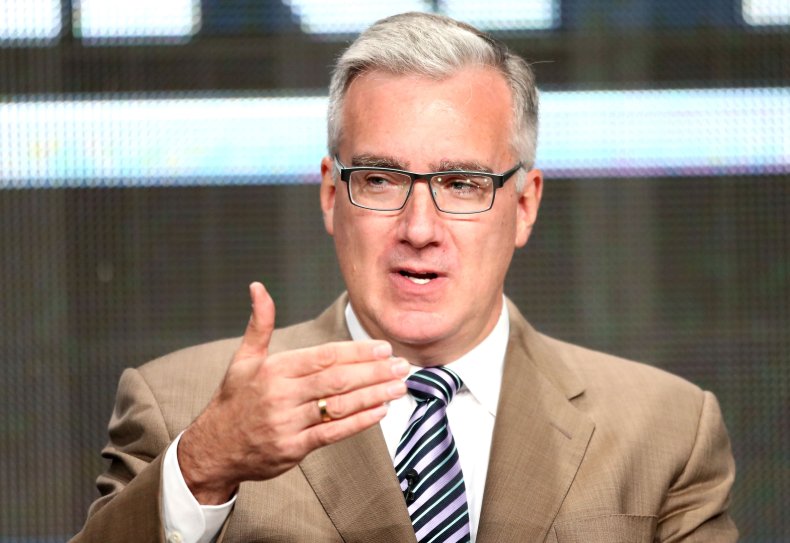 Others pointed to the Constitution itself, with one Twitter user saying, "You can't dissolve the Supreme Court without dissolving the Constitution."
Jenna Ellis, formerly Donald Trump's attorney and now a senior adviser for Republican gubernatorial candidate Doug Mastriano in Pennsylvania, tweeted, "Ever heard of Article III, Keith?"
Article III of the Constitution gives the Supreme Court, in addition to lower courts created by Congress, the power to rule in cases controversial or not under federal law.
Following a leaked draft opinion in May indicating that the Supreme Court planned to reportedly overturn Roe v. Wade, the landmark case protecting the right of women to seek an abortion, The Hill reported that some Democrats announced their intention to expand the High Court from nine to 13 members.
If that decision goes through, as described in the leaked opinion authored by Justice Samuel Alito, it would likely affect abortion access immediately in states that have "trigger laws" already in place.