Jenna Ellis Defends Disney Views as Ex-Trump Lawyer Takes Conservative Fire
Jenna Ellis, a former attorney for former president Donald Trump, is taking fire from conservatives as she continues to defend Disney's right to criticize a Florida law.
Earlier this week, Florida Gov. Ron DeSantis signed into law a bill that revoked Disney's self-governing privileges in the state.
The bill has been widely viewed as retribution for the company's criticism of Florida's new law, dubbed "Don't Say Gay" by opponents, which bars instruction on sexual orientation and gender identity in kindergarten through third grade.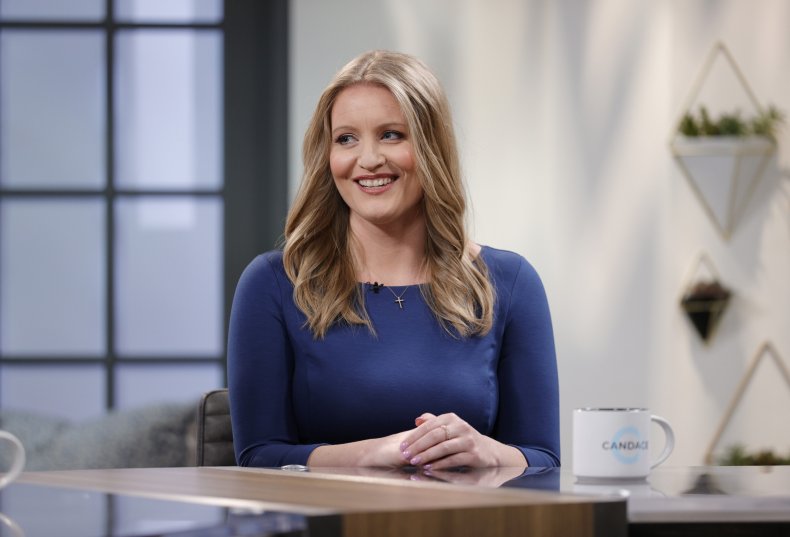 Ellis, who was hired by Trump as a legal advisor in 2019 and later part of the legal team that tried to challenge the results of the 2020 presidential election, has called DeSantis' actions "over the line" and offered her legal services to Disney.
On Twitter, Ellis has been fending off criticism from conservatives over her stance.
"You can't be woke enough to pacify leftists. Turns out you can't be MAGA enough to pacify the right," she wrote in a tweet on Saturday.
In another tweet, she wrote that the "same conservatives upset at the govt for trying to punish Hobby Lobby are now cheering that the govt is trying to retaliate against Disney for exercising its right to political speech and oppose legislation. The rule cannot be 'It's fine when I disagree with the speech.'"
Kurt Schlichter, a lawyer and columnist for the conservative site townhall.com, wrote in a tweet responding to Ellis: "We tried doing nothing. It failed. Your plan is, I guess, to do nothing harder."
"What planet are you living on? Hobby Lobby and Masterpiece both won," Ellis replied, referring to a 2014 U.S. Supreme Court ruling that corporations with religious owners cannot be required to pay for insurance coverage of contraception and a 2012 ruling that a Colorado baker had a constitutional right to refuse service to a gay couple because of his religious beliefs.
"John MacArthur won. Coach Kennedy goes to SCOTUS Monday. The vax and mask mandates failed. But whine more about the rules and while I keep 'doing nothing' like winning $800k settlements for govt 1A violations."
Ellis previously told Newsweek that DeSantis would be likely to lose in court if Disney files a suit against him over the bill revoking the company's special status in Florida.
The government cannot punish Disney's "protected speech" but this is "exactly what the State of Florida is doing," she said.
DeSantis spokesperson Christina Pushaw told Newsweek: "We are confident that the legislation to repeal Disney's extraordinary carve-out, thereby creating a fairer playing field for businesses, is lawful."
Ellis and Disney have been contacted for further comment.
Update 4/25/22, 10:30 a.m. ET: This article has been updated to add a comment from Christina Pushaw.