Is Kendrick Lamar's 'untitled unmastered' an Album or Compilation? Does It Matter?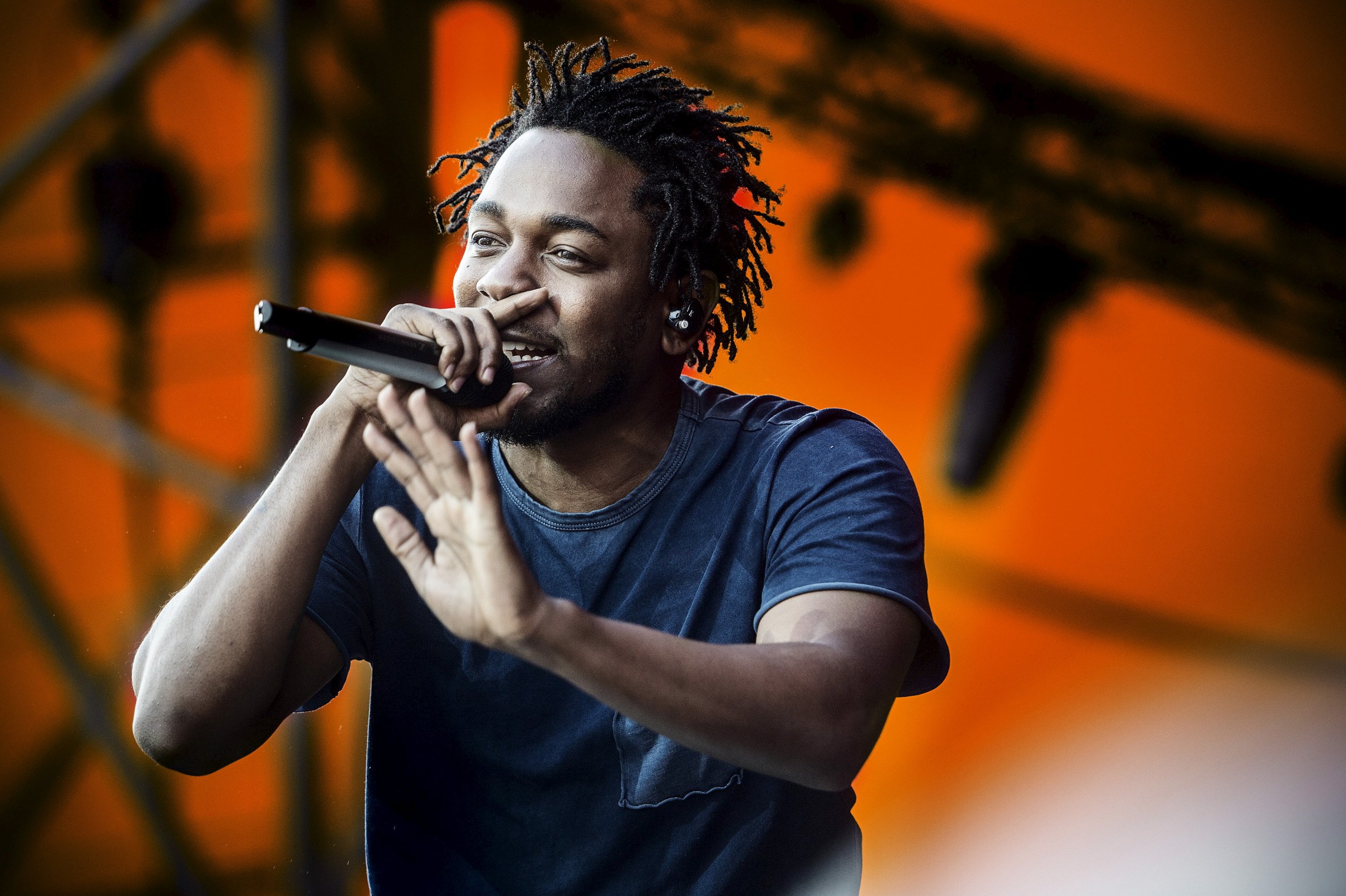 Kendrick Lamar's untitled unmastered is better and more daring than most of the hip-hop albums that have been released this year. This shouldn't be surprising, because it's Kendrick, but it's strange, considering this is a bunch of leftovers.
untitled unmastered seized the Internet by surprise on Friday with its minimalist cover art and free-jazzy grooves, but it is not an album of new material. It's a set of demos and asides associated with last year's sprawling To Pimp a Butterfly. "I got a chamber of material from the album that I was in love [with] where sample clearances or something as simple as a deadline kept it off the album," Lamar revealed earlier in the year. That album was almost unanimously heralded among the year's best albums, so a surprise encore feels more than welcome. untitled unmastered is similarly heady but far easier to take in one sitting: At 34 minutes, it's the length of an EP or a punk-era LP, but about half the length of a Lamar album proper. So what do we call it?
Wikipedia—a de facto authority in these matters—designates it a "compilation album." Pitchfork, in a glowing review, notes that it's "neither album nor mixtape (or even EP or LP)" but instead "extended coda." Rolling Stone designates it a "set of odds and ends," while Exclaim settles for "a brilliant mini-album." The A.V. Club shrewdly labels it "a bonus disc that improbably holds up as an essential album in its own right."
untitled unmastered is all of these things and more. Though its origins are a hodgepodge—track titles indicate that the material dates back as far as May 2013—it's been crowned a cohesive album by sheer force of collective will combined with the thrill of surprise: When's the last time the Internet got this excited about a demos compilation? Like Kanye West's recent Life of Pablo, untitled unmastered has the feel of a work-in-progress. But here, unfinishedness is the point; it's full of sketches of what would become Butterfly. The track titles are just numbers and dates. They're like placeholders on a homemade cassette tape. The songs overflow with studio chatter and open spaces, though they never veer toward amateurish. The dizzying, Swizz Beatz–assisted "untitled 07 | 2014 - 2016" fades into a tinny, demo-quality ad-lib of the guitar refrain from three tracks prior.
Stylistically, untitled unmastered hearkens back to '70s funk and R&B, with horn squalls and jagged bass riffs vying for space in the mix. ("untitled 03 | 05.28.2013," which made its debut on The Colbert Report, plays like a not-so-distant cousin to Butterfly's "King Kunta," combining an afrofuturistic message with jittery live-band funk.) But in format, it's reminiscent of a more recent age, when compilations of the sort were easy moneymakers for hungry labels.
During the CD era, it was not uncommon for record companies to cash in on a hit album by rushing a rarities or B-sides compilation into stores. Consumers would spot the disc at Sam Goody and perhaps mistake it for new material, and fans would be interested either way. Nirvana's Incesticide set, for instance, was issued just in time for the 1992 Christmas rush, before the band entered the studio to produce a proper follow-up to Nevermind (Kurt Cobain reportedly assented to the release only after being granted control over the artwork). The Oasis equivalent was The Masterplan, a 1998 B-sides collection that holds up better than the bloated Be Here Now, which had become the fastest-selling album in British chart history a year prior. But for every '90s rarities disc as strong as The Masterplan or Smashing Pumpkins' Pisces Iscariot, there were several more as woefully inessential as Smash Mouth's The East Bay Sessions, a demos compilation apparently intended to cash in on 1999's "All Star" phenomenon.
But untitled unmastered is not a career-spanning set—it's a set of sketches associated with one album in particular. So here's another '90s template: Like PJ Harvey's Rid Of Me, To Pimp a Butterfly is so good it justified a separate release for its own demos (see: Harvey's 4-Track Demos). And anyway, the rarities disc seems to be a rarity of its own in the streaming era. What's the point when you can just do as Kanye West does and give away your outtakes and throwaway tracks on your own terms via Twitter or SoundCloud?
However it's ultimately classified, untitled unmastered is both an encore and a humble brag. If the surprise release strategy is a good bet for the 1 percent of the 1 percent of artists, then a surprise-release demos compilation is doable for the 1 percent of the 1 percent of the 1 percent. It's a sly boast in the form of an album. It's saying, "I can whip an album like this out of my pocket at a moment's notice." And it's telling rappers, "I'm so good, even my reheated leftovers dazzle."