Lisa Montgomery Is Executed After U.S. Supreme Court Overturns Delay Ruling
Lisa Montgomery was put to death early Wednesday in what is the U.S. government's first execution of a woman in almost 70 years.
Montgomery, 52, had been handed a death sentence for strangling a pregnant woman, cutting the baby from her womb and attempting to pass the infant off as her own.
Her execution came after last-minute legal bids to spare her life failed and the U.S. Supreme Court voted 6-3 to allow the execution to proceed.
She became the 11th federal inmate executed since President Donald Trump's administration resumed federal executions in July last year, ending a 17-year moratorium, despite the coronavirus pandemic.
Her execution occurred just a week before President-elect Joe Biden, a death penalty opponent, takes office.
As the only woman on federal death row, Montgomery had been held in a federal prison in Texas, and was brought to the Federal Correctional Complex in Terre Haute, Indiana on Monday night.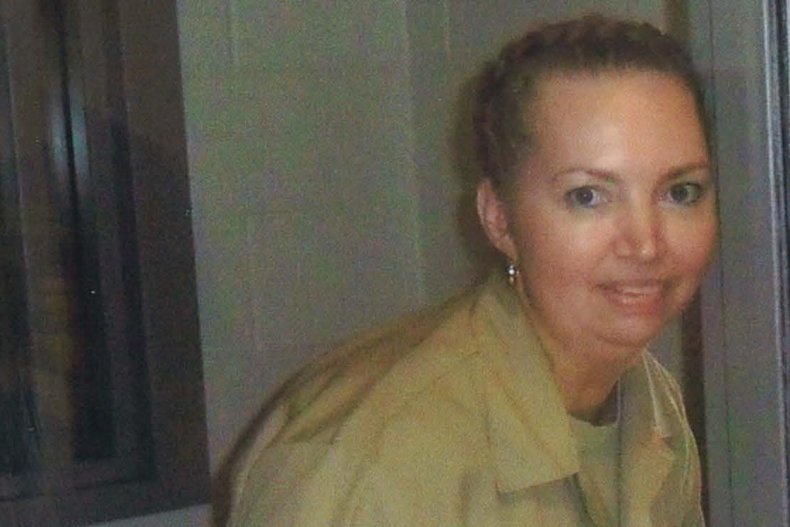 She looked "bewildered" as the curtain was raised in the execution chamber, The Associated Press reported. She said "no" when asked if she had any last words.
After receiving the lethal injection, she was pronounced dead at 1.31 a.m.
"The craven bloodlust of a failed administration was on full display tonight," Montgomery's attorney, Kelley Henry, said in a statement to Newsweek. "Everyone who participated in the execution of Lisa Montgomery should feel shame."
Montgomery's attorney added that Montgomery has suffered years of "unspeakable torture and sex trafficking" that exacerbated her mental health issues. Her mental illness was so severe that she dissociated from reality, Montgomery's lawyers have said.
"Our Constitution forbids the execution of a person who is unable to rationally understand her execution. The current administration knows this. And they killed her anyway. Violating the Constitution, federal law, its own regulations, and longstanding norms along the way," she said. "The government stopped at nothing in its zeal to kill this damaged and delusional woman."
Montgomery was convicted of federal kidnapping resulting in death in 2007.
According to court documents, Montgomery had been telling family and friends in 2004 that she was pregnant, despite having undergone a procedure that made her sterile a decade prior.
She drove from her home in Melvern, Kansas, to Skidmore, Missouri on December 16, 2004 under the guise of adopting a rat terrier puppy from 23-year-old Bobbie Jo Stinnett.
There, she strangled Stinnett, who was eight months pregnant, cut the fetus out with a kitchen knife and fled with the baby.
Montgomery's execution had initially been scheduled for December, but was postponed after her attorneys contracted COVD-19 after visiting her in prison.
U.S. District Judge Patrick Hanlon granted a stay late on Monday, citing the need for a hearing to determine her mental competence. Hanlon cited defense experts who said Montgomery suffered from depression, borderline personality disorder and post-traumatic stress disorder. The experts said she also had pseudocyesis, a rare condition in which a woman's false belief she is pregnant triggers hormonal and physical changes as if she were actually pregnant, the judge wrote.
But ultimately, the Supreme Court ruled against Montgomery in all final legal challenges.
Her execution comes almost seven decades after Bonnie Brown Heady was executed by the federal government in December 1953 for the kidnapping and murder of a 6-year-old Bobby Greenlease in Missouri.
Two other inmates—Cory Johnson and Dustin Higgs—were scheduled to be executed later this week, but a federal judge for the District of Columbia halted both in a ruling Tuesday night because both are recovering from COVID-19.