Marijuana Black Market 'Business Has Never Been Better' in Canada Despite Legalization, Cannabis CEO Warns
The chief executive of one of Canada's leading legal cannabis companies has urged the government to take stronger action to address the illicit marijuana market, arguing it has continued to flourish despite the country's decision to legalize recreational use of the plant last year.
"Our understanding is that for those illicit sources, business has never been better," Greg Engel, CEO of OrganiGram Holdings Inc. said in an interview with Yahoo Finance published Wednesday. "We continue to hear stories about online or same-day delivery people in major cities in Canada going around and giving out free product with their website address and phone number," he said. "They are doing things that we would never do."
Engel explained that since recreational weed became legal last October, consumers feel more comfortable consuming and purchasing from illegal sources. "They just see cannabis as legal," he pointed out. The CEO also said "the lack of enforcement we've seen against illicit supply" has been "disappointing" to those operating in the now-legal industry.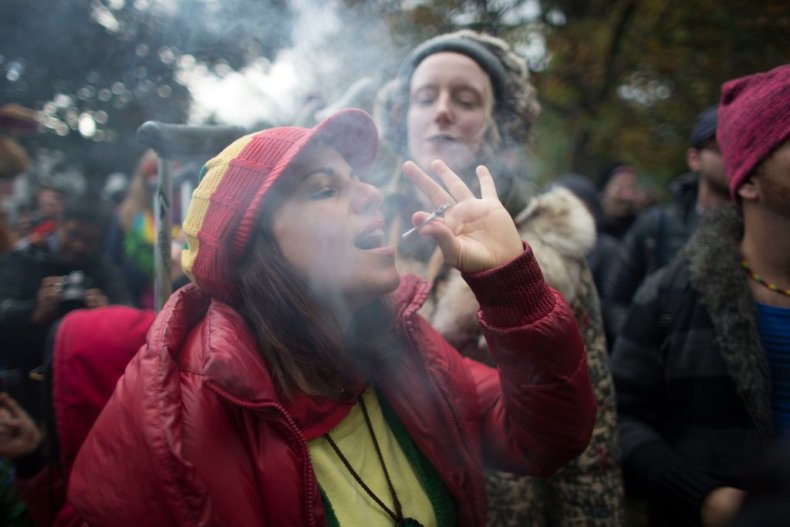 "Occasionally you will see a story in the newspaper that there was a store closed. But you can go on your computer right now and find 50 sites that will ship you products overnight," he said.
A spokesperson for Health Canada, which oversees legal cannabis in the country, was not immediately able to comment for this article.
John Conroy, the president of Canada's National Organization for the Reform of Marijuana Laws (NORML) told Newsweek that "the illicit market is still thriving in Canada." He blamed "government proposals" for creating "the basis for it to continue." Conroy, who is also a lawyer, pointed to issues with how the government in Ottawa aims to regulate edible cannabis products as well as licensing issues.
Canada's parliament made the historic decision to legalize recreational marijuana last summer, becoming the first G7 nation and the second country in the world to do so. Uruguay became the first country to legalize cannabis in 2013, with former President Jose Mujica signing legislation to allow for recreational use of the plant. Canada moved quickly with implementing legal weed, and the first legal recreational sales were allowed in October.
The newly legal market quickly saw a dramatic surge in investment, with some analysts comparing the industry's rapid growth to that of cryptocurrency and internet companies in the '90s. But it has also been plagued by shortages and concerns about consumers sticking with their black market dealers. Experts have suggested that the country's shortages could continue for several years, pointing to the government's relatively strict regulations.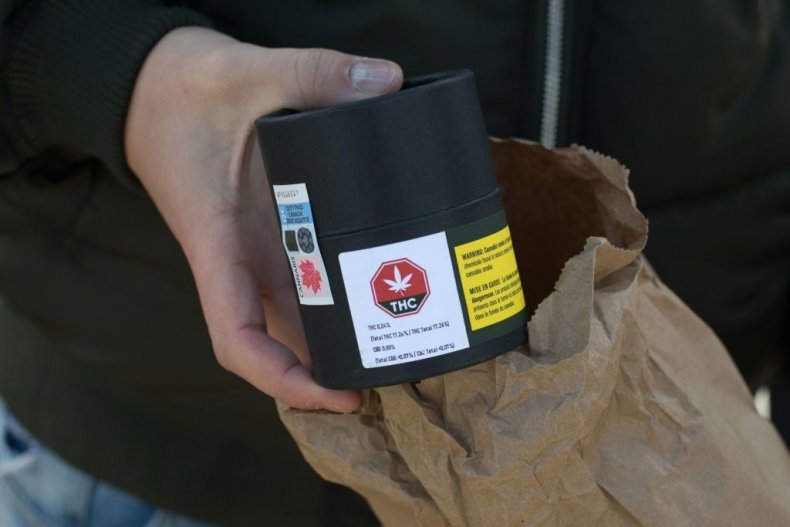 An October poll released by Canada's Global News in conjunction with Ipsos revealed that 36 percent of Canadians said they would continue to get their cannabis products from the same source following legalization. However, the poll did not account for the fact that some respondents may have already been purchasing legal weed with medical prescriptions. About 40 percent of respondents said they would only buy legal pot if they felt the price was affordable.
Following legalization, some Canadians quickly raised concerns that the legal prices were substantially higher than those they paid when buying from the illicit market.
"My biggest concerns are that the government stays competitive with the black market," John Borowski, 35, who lives in Ontario, told CBC News last year. "If they want my business, they're going to have to keep it at $10 [Canadian or $7.5 USD] a gram."
Paul Lewin, a Toronto-based cannabis defense lawyer, told Yahoo Finance that the government should work with black market sellers to make them legal. "Pushing it further underground is going to make it less safe," he said. "I think the answer is, improve the system. Improve the products and bring in the black market."