Kellyanne Conway Said She Doesn't Believe Journalists Are the 'Enemy of the People'
As Donald Trump continued his vendetta against the media Sunday, White House counselor Kellyanne Conway told CBS's "Face the Nation" that she does not consider journalists "the enemy of the people."
Her comment came hours after Trump's said "fake news outlets" purposely divide Americans and breed mistrust.
"They also cause War! They are very dangerous & sick!" he added.
When asked by the show's host, Margaret Brennan, to identify the "wars" journalists started, Conway said, "I don't believe journalists are the enemy of the people. I think some journalists are the enemy of the relevant and the enemy of the news you can use."
After his meeting with Russian President Vladimir Putin was criticized by several news outlets, Trump deflected the criticism onto the media, which he called the "real enemy of the people" in a tweet July 19. He repeatedly echoed the phrase in several tweets days earlier and in February 2017, naming CNN, NBC News and the New York Times as some of the proprietors of the "fake news media."
His daughter and presidential adviser, Ivanka Trump, shared Conway's sentiment in an interview with Axios Thursday, though she said she understood why her father disagreed with much of his coverage.
"I've certainly received my fair share of reporting on me personally that I know not to be fully accurate," she said. "But no, I do not feel that the media is the enemy of the people."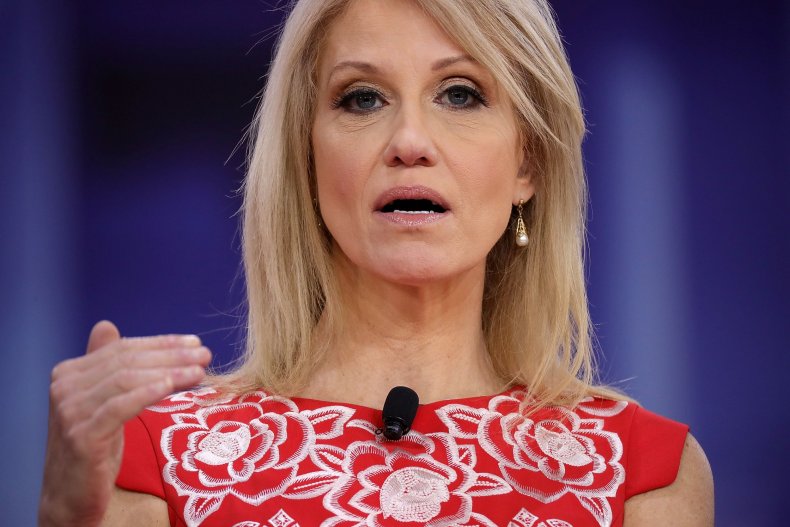 In a briefing hours after Ivanka Trump's interview, White House press secretary Sarah Huckabee Sanders declined to refute Trump's "enemy" comments. When pressed by CNN chief White House correspondent Jim Acosta to reject the claim, saying the reporters present at the briefing "deserved that," Sanders replied, "I think the president has made his position known."
Following Trump's statements, two United Nations experts said Thursday that the president's repeated attacks on media could manifest in physical violence against journalists and violated basic tenets of freedom of the press and international human rights law.
Reporters have noted an increase in death threats in recent years since Trump's presidential campaign. On Sunday, CNN anchor Brian Stelter shared an audio clip of a caller who threatened to shoot Stelter and fellow CNN host Don Lemon if he saw them on the street.
"They started the war," the caller said. "If I see them, I'm going to shoot them."
Though Trump has long feuded with media outlets that spread what he considers false information, even bestowing "Fake News Awards" to journalists he believed made errors in their reporting, he softened his message slightly after the Capital Gazette shooting that left five employees of the Annapolis newspaper dead, saying, "Journalists, like all Americans, should be free from the fear of being violently attacked while doing their job."
The staff issued their own statement that read, "We won't forget being called an enemy of the people. No, we won't forget that. Because exposing evil, shining light on wrongs and fighting injustice is what we do."