Meghan Markle Has Clear 'Intention' When Selecting Her Jewels
Meghan Markle chooses her jewelry with clear "intention," the creator of one of the duchess' favorite pieces has revealed.
Speaking to People, Shilpa Yarlagadda, the founder and CEO of Shiffon Co. jewelers, said she has always been "super inspired" by Meghan having watched her U.N speech before she married Prince Harry in 2018.
"I've always been super inspired by her," Yarlagagga said.
"I listened to her UN Women's speech when I was in high school. I watched Suits and I was a part of an organization called One Young World—I was one of their ambassadors and she's a counselor for them."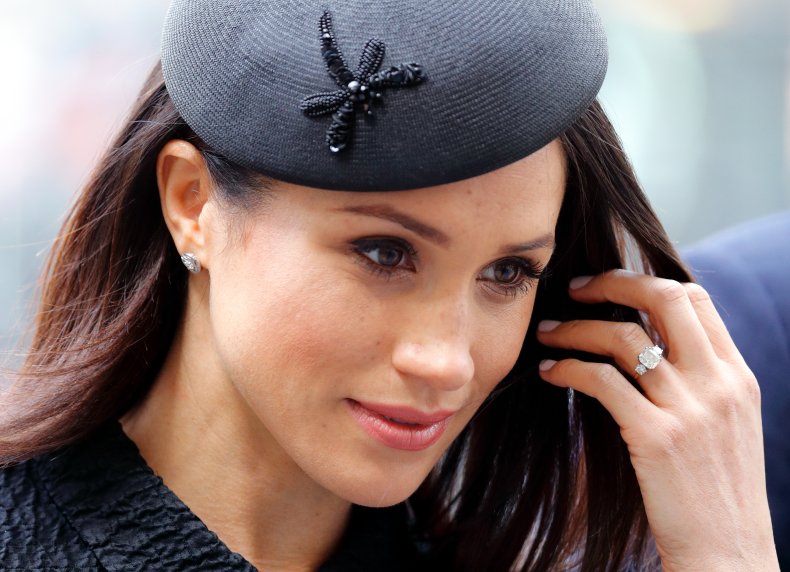 "Everything she does is with intention, thought and meaning behind the impact that she could have.
"I know that when she's wearing a piece of jewelry, there's a lot of intention behind it. We both care so much about empowering women and she's a fellow female founder with what she's built, too," she continued.
Meghan was first spotted wearing one of Shiffon Co.'s famous pinky rings on the front cover of Time magazine in September 2021 and has worn the style on multiple occasions since including to the Invictus Games and the queen's Platinum Jubilee celebrations in June.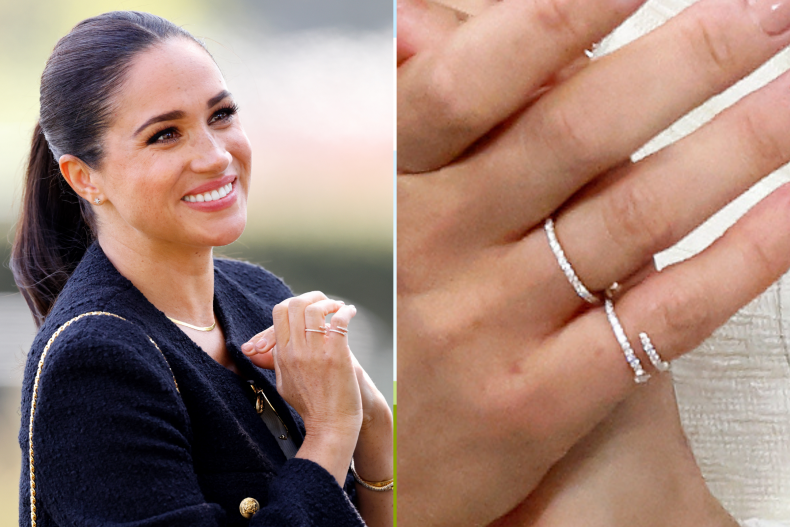 The duchess joins a host of other famous fans of the brand and she counts many among them as friends, including Serena Williams and Michelle Obama.
"When Meghan wore our ring, it was just such an amazing moment," Yarlagadda told People.
In addition to the pinky ring worn on the Time cover, Meghan also owns two of the brand's new 1972 tennis pinky rings. This style has taken inspiration from the classic tennis bracelet and features a row of diamonds set in yellow gold with a larger diamond at one end.
The brand describes the design as having been named in honor of "the 50th anniversary of Title IX, the landmark legislation that paved the way for women in sports." It also donates 19.72 percent of the profits from the sale of each ring to a women in sports investment fund.
Meghan is known for her considered use of her jewelry, combining new modern pieces with heirlooms inherited from the collection of her late-mother-in-law, Princess Diana.
Fiercely proud of not using the services of a stylist, Meghan has carefully curated her image to convey a number of messages while settling into an authentic royal aesthetic.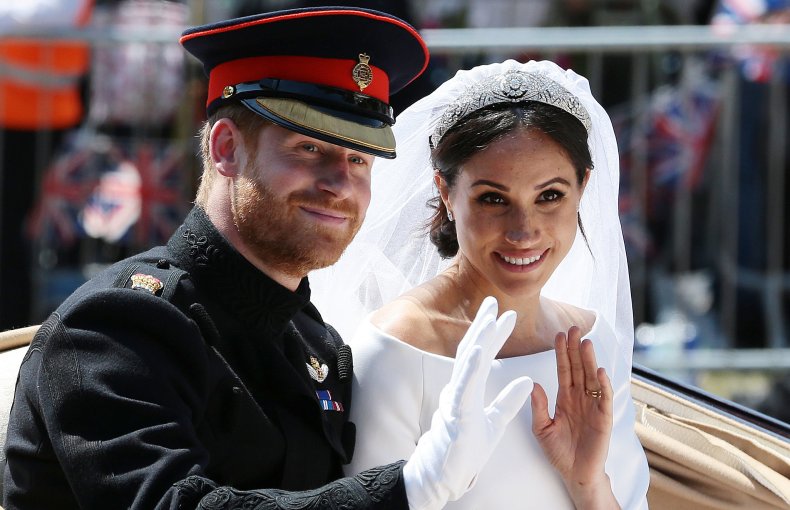 One of Meghan's most famous uses of jewelry in her time as a member of the royal family was her wearing a diamond tiara from the personal collection of Queen Elizabeth II on her 2018 wedding day.
The tiara made of platinum set with diamonds had belonged to Elizabeth's grandmother, Queen Mary (1867-1953).
Despite later reports that there was a dispute over which tiara she would wear—dubbed by the press as "tiara-gate"—Meghan explained in an exhibition audio clip which was played during the Windsor Castle display of her wedding dress and accessories that she considered herself "very fortunate" to have been able to choose the diamond tiara and that it "stood out" to her among the others available.
The tiara was not the only jeweled heirloom worn on Meghan's wedding day. The new duchess was seen wearing Princess Diana's large square-cut aquamarine cocktail ring on her departure from Windsor Castle on the way to the evening reception.
Since then, Meghan has worn many pieces from Diana's collection including the princess' own diamond tennis bracelet and also, reportedly, her Cartier tank watch.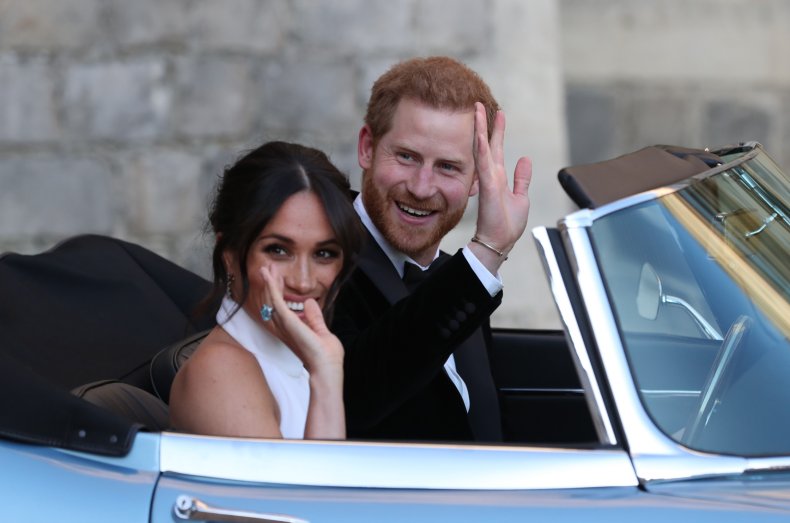 The brand Shiffon Co. not only appeals to Meghan's aesthetic sensibilities but also her social and cultural interests. Speaking to People, Yarlagadda explained how the jewelry house supports women in business through a mentorship program called The Startup Girl Foundation.
"Through 50 percent of our profits, we are investing in female founders and companies that empower women," she said, adding that "So far we've funded 11 incredible female-founded companies."
"We don't live in an equal world," she continued.
"Building this community was something that I've always wanted to do. That's why The Startup Girl Foundation and the mission of how we give back existed even before I knew that I could sell a single product."