Nine Issues That Will Shape the Middle East in 2016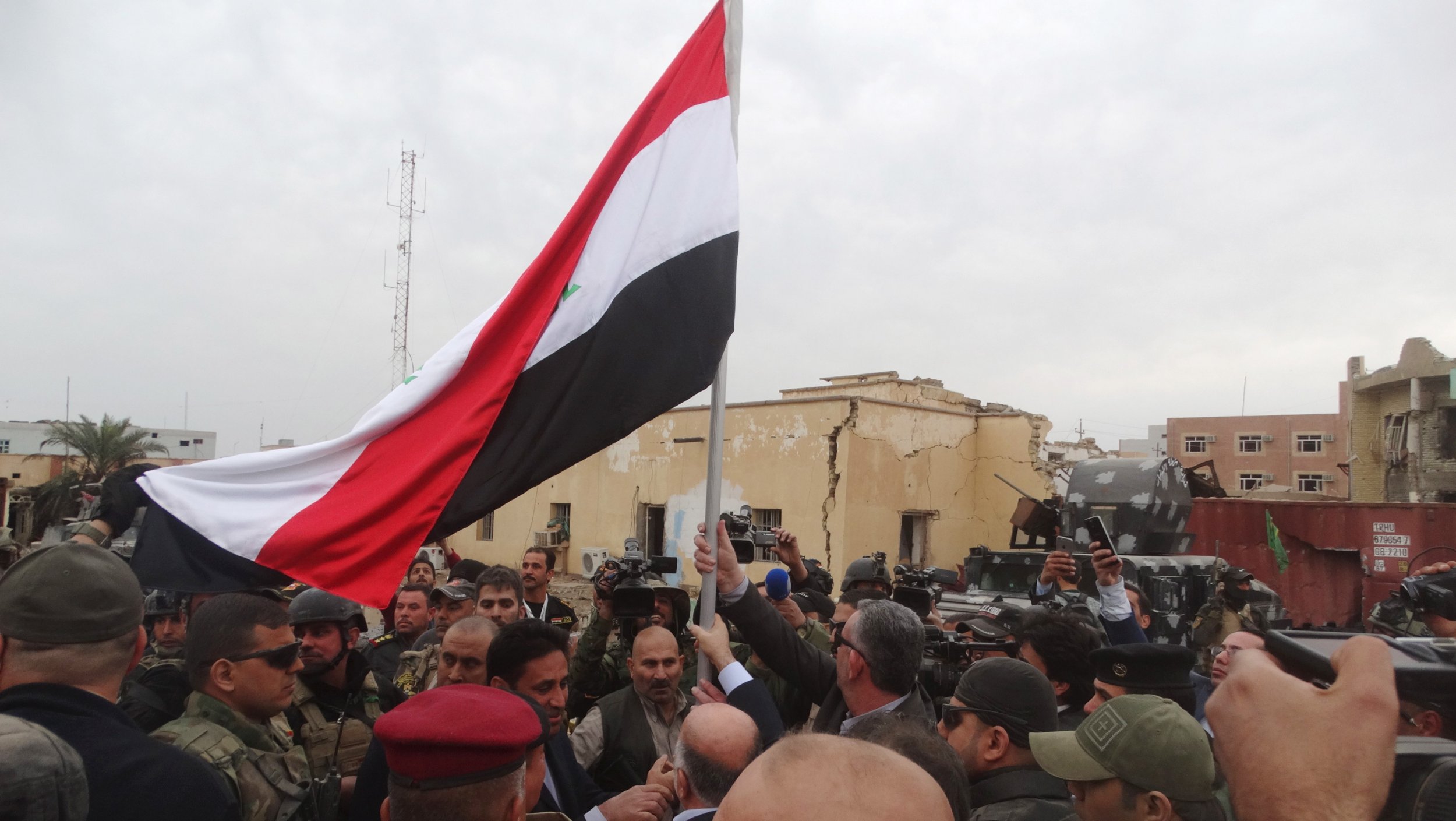 From the battle to retake Mosul to the outcome of the U.S. presidential election, these are the key developments that will change the Middle East in the coming year—for better or worse.
1. Mosul
Iraqi forces, supported by U.S.-led coalition air strikes and local Sunni tribesmen, liberated the city of Ramadi from the Islamic State militant group (ISIS) just before the turn of the year. Baghdad and Washington will now turn their focus to Mosul, the city where ISIS leader Abu Bakr al-Baghdadi declared the creation of the Islamic State after it was overrun in June 2014.
The city is three times the size of Ramadi and will present a much tougher challenge to Kurdish and Iraqi forces as one of ISIS' two prized assets, along with Raqqa in northeastern Syria. However, Iraqi Prime Minister Haidar al-Abadi has pledged to deal a "fatal blow" to the group in 2016 by recapturing the city. While predictions can change in an instant, it seems that the big battle to keep an eye on in 2016 is the projected assault on Mosul.
2. A Syria with peace deals on the table
The Syrian civil war will enter its sixth year in March. The U.N. Security Council unanimously approved a peace proposal in December that will initiate talks between Bashar al-Assad's regime and opposition forces, although it's still unclear who will represent the opposition. The proposal gives credence to a plan previously discussed between the foreign ministers of a series of world powers in Vienna in October. It outlines talks between the two parties scheduled for January, a ceasefire, and a two-year timeline that would see the creation of a unity government followed by leadership elections.
The U.N. resolution doesn't address Assad's position in Syria, but his involvement or removal would surely divide western powers and Damascus allies Moscow and Tehran. The new year will bring more diplomacy, more talks and possibly more delays to the conclusion of a military stalemate in a country that has become so fractured observers hold out only a distant hope that a solution can be found before the end of 2016.
3. ISIS' shift to Libya
As U.S.-led coalition and Russian aircraft continue to bombard ISIS positions in Iraq and Syria, and Iraqi and Kurdish forces keep retaking territory from the group in its self-proclaimed caliphate, the battle against ISIS will shift to a region outside of the Middle East: North Africa. The radical Islamist group has established a fall-back position in Libya, consolidating their control of the central city of Sirte. Despite a mooted unity government, the power vacuum in the country—coupled with the lack of an international fighting force there—leaves it ripe for the group's continued expansion.
As ISIS grows in North Africa, Libya's resources will become increasingly at risk—as will Europe's security, with Italy sitting a half-day's sail across the Mediterranean. France has already initiated reconnaissance flights over the country; the U.S. assassinated ISIS' leader in Libya in November; and U.S. special forces have been pictured on the ground in the country as the international community readies itself to be dragged into further military action in 2016.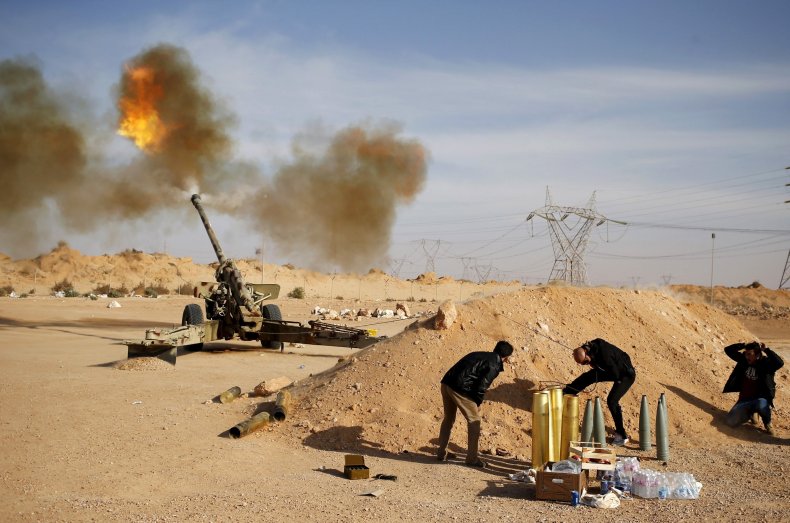 4. The Sunni-Shiite rivalry between Saudi Arabia and a post-nuclear deal Iran
In 2015, Sunni superpower Saudi Arabia led a coalition of Sunni allies into a military conflict in Yemen against the Iranian-backed Houthi rebels, who are battling Saudi ally and Yemeni president Abd Rabbuh Mansur Hadi. Riyadh also continued to fund Syrian rebel groups battling Tehran's ally Bashar al-Assad in Syria and formed an Islamic military coalition to fight "terror groups" in an apparent attempt to assert its regional influence over Iran's Shiite leadership.
Riyadh's fears over the Shiite power's increasing assertiveness in the region will intensify following the agreement of the landmark nuclear deal between Tehran and world powers in July. Iran is meeting its obligations, U.S. Secretary of State John Kerry said in December, and if this continues Iran's relations with the outside world will slowly begin to normalize.
More funds, previously frozen under a sanctions regime, will be released to Hassan Rouhani's moderate administration, boosting the economy and, in turn, the leadership's spending power abroad with the aim of extending the country's regional influence. But even as Iran's relations with the West start to warm, tensions between Tehran and Riyadh will remain. This sectarian rivalry will continue to be defined by proxy arenas in 2016, such as Yemen and Syria, with each power challenging for dominance in other corners of the Middle East.
5. Israel and Hezbollah's cross-border conflict
After the killing of senior Hezbollah operative Samir Qantar in Damascus in December, the Lebanese Shiite militant group's leader Hassan Nasrallah publicly blamed Israel and vowed that the group, financially and politically backed by Iran and allied with Syria's Bashar al-Assad, would get its revenge. "It is our right to retaliate for his assassination in the place, time and way we see appropriate," he warned in a televised broadcast.
In response, the Israeli military has fortified its border with southern Lebanon and the IDF's chief of staff said Hezbollah would face "severe consequences" for any retaliatory action. Whether the escalation is simply a war of words remains to be seen, but expect further conflict between the two in 2016.
6. Gaza after its quietest year
After conflicts between Israel and Palestinian militant factions in 2008, 2012 and 2014, Gaza experienced its "quietest year" in 2015 since the Second Intifada, or uprising, in 2000, according to members of the Israeli defense elite. Hamas continued to preserve a ceasefire implemented after the 50-day conflict of summer 2014, distancing itself from rockets fired by rival Salafists and marginal factions in the coastal enclave.
However, the group is making efforts to restore its pre-conflict tunnel infrastructure and rocket arsenal, according to Daniel Nisman, president of the Tel Aviv-based security consultancy The Levantine Group. With the group increasingly isolated from its backers in Tehran, public unrest over power cuts and a lack of reconstruction following Israel's Operation Protective Edge mean that another conflict with Israel—despite more than 2,000 Palestinian deaths in the summer of 2014—is "the best alternative for its survival," writes Nisman. Which means 2016 could see another outbreak of violence.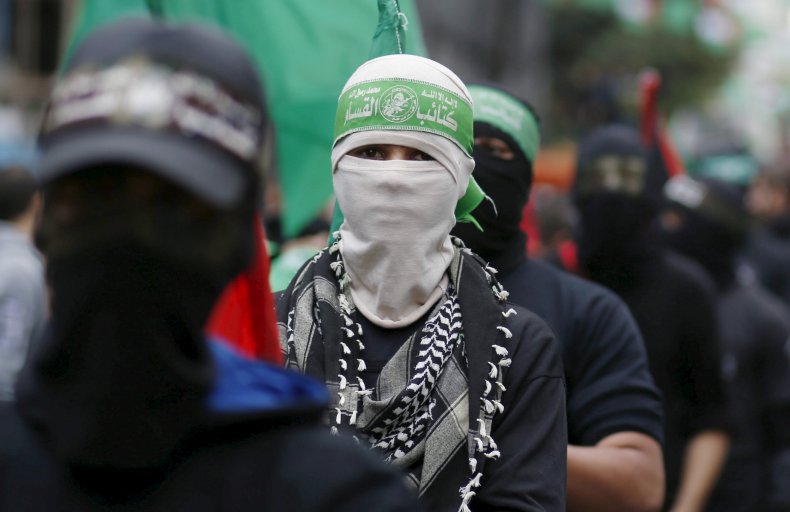 7. Abbas and the Israeli-Palestinian peace process
Palestinian President Mahmoud Abbas, at 80 years old, turned a four-year term in office into a 10-year term after his election in 2005. The wave of stabbings, car-rammings and clashes across the West Bank and Jerusalem in 2015 show that the Palestinian people believe their aging leadership's "diplomatic Intifada" has failed to secure concessions in peace negotiations with Israel or to help towards a viable solution from the wider international community.
According to the latest Palestinian polling, two-thirds of Palestinians want Abbas to resign. But the president has only strengthened his hold on power, and has moved no closer to scheduling elections to allow Palestinians a choice over who represents their interests. That's why experts are clear that a "crisis is looming" in Palestinian politics, one that could shake up the West Bank and the Israeli-Palestinian peace process. Speculation swirled in 2015 that Abbas was to step down. If it happens in 2016, it could trigger Palestinian elections for the first time in more than a decade or, alternatively, an internal change in leadership that could revive Palestinian hopes of peace.
8. Turkey's civil war
After the ruling Islamist Justice and Development Party's (AKP) minority victory in June's general election, a two-year ceasefire with the outlawed Kurdistan Workers' Party (PKK) militant group collapsed, leading to a spiraling security situation in the country's southeastern regions. The Turkish military conducted a series of operations in response to PKK attacks against security forces. The renewed violence and a negative AKP campaign against the pro-Kurdish People's Democratic Party pushed Ahmet Davutoglu's party to a majority in November's elections, but the result only served to increase tensions with Kurdish communities.
In December, a number of Kurdish groups in southeastern Turkey, under the umbrella of the Democratic People's Congress, called for self-rule for the region's Kurds. Unless President Recep Tayyip Erdogan or Davutoglu offer serious concessions to the Kurds, expect further Kurdish moves to separate from Ankara, strong responses from the Turkish leadership to counter what they perceive to be Kurdish terrorism, and continued conflict in the ashes of a distant ceasefire.
9. The U.S. election
The U.S. election, scheduled for November 8, could see an end to eight years of Democrat rule under current president Barack Obama. The Republican favorites, Donald Trump and Marco Rubio, and their Democratic counterparts Hillary Clinton and Bernie Sanders would all bring different perspectives and policy positions to the Middle East's biggest issues. Trump has called for a ban on all Muslims entering the U.S., while Clinton's legacy as Secretary of State lies in Libya. Since the NATO-led ousting of Muammar Gaddafi in 2011, the country now resembles a fractured, failed state on the Mediterranean.
The majority of Republicans (90 percent) believe that the U.S. campaign against ISIS hasn't been aggressive enough and most Republican-leaning Americans (69 percent) advocate sending ground troops to fight ISIS in Iraq or Syria. If the White House turns red on November 9, we could see an even deeper U.S. involvement in the Middle East than we did in 2015.