Despite North Korean leader Kim Jong Un's promises made to President Donald Trump, North Korea has moved forward with constructing a new submarine capable of carrying three ballistic missiles, a South Korean lawmaker has reported.
"Nothing has changed in North Korea," Kim Hack-yong, a representative from South Korea's opposition Liberty Korea Party, said Thursday, citing sources from the defense ministry, Yonhap News Agency reported.
Kim said that Pyongyang has continued operating its nuclear and missile facilities and is also constructing a new submarine. The lawmaker explained that military officials believe the seacraft is being constructed at the Sinpo shipyard on North Korea's eastern coast.
"Contrary to our military's suspension of joint Korea-U.S. military exercises, North Korea is conducting military exercises on a scale similar to previous years," Kim said, arguing that South Korea should continue to strengthen its "military preparedness" as negotiations continue.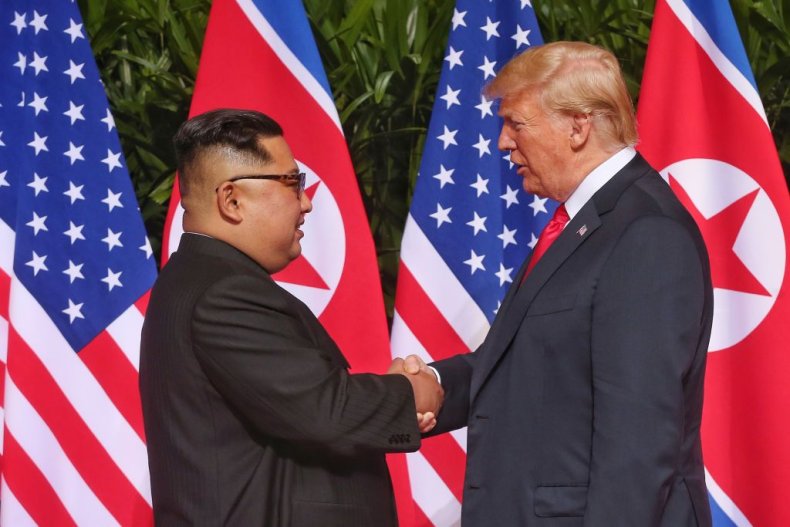 The lawmaker's comments come as Secretary of State Mike Pompeo visits North Korea to continue denuclearization discussions. Kim's accusations against Pyongyang also align with previous reports from security agencies and satellite images that suggest North Korea is moving ahead with its nuclear program, despite promises made to Trump in Singapore on June 12.
"It is evident that North Korea has not yet abandoned its nuclear weapons or existing nuclear programs, nor its missile programs," Richard Johnson, senior director for fuel cycle and verification at the Nuclear Threat Initiative, told Newsweek earlier this week. "I assume that [Pyongyang] will continue to maintain these capabilities in the absence of firm commitments and deadlines to denuclearize."
After Trump met North Korea's Kim in Singapore last month, marking the first time a sitting U.S. president has ever met with the head of the North Korea government, the U.S. president hailed the summit as a success, suggesting the nuclear threat was eliminated. Since then, Trump has drawn criticism for giving concessions to Pyongyang without getting enough in return.
Most notably, the U.S. agreed to suspend all joint military exercise with South Korea, which Trump called "very provocative" and "expensive." South Korean leaders publicly supported the decision as a step toward peace, but many in the U.S. have criticized the move as an unnecessary concession to chairman Kim.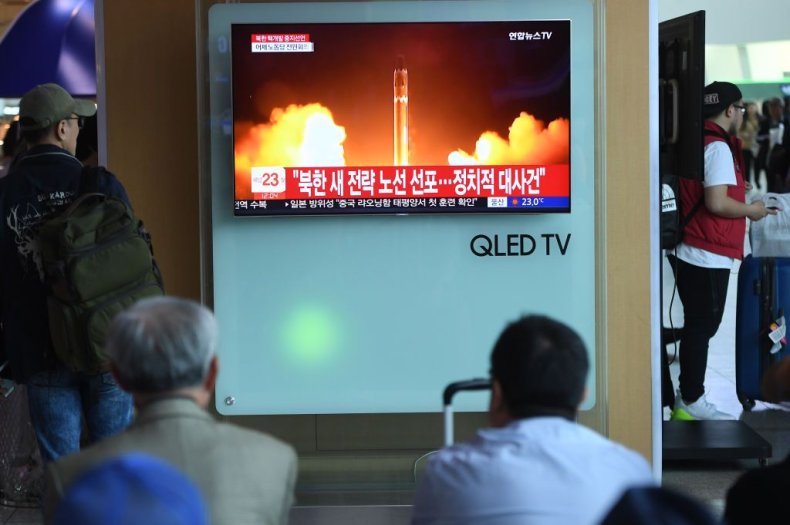 GOP Senator John McCain, of Arizona, called the decision a "mistake." In a statement released last month, McCain said making "unnecessary and unreciprocated concessions is not in our interests." He added, "We must not impose upon ourselves the burden of providing so-called 'good faith' concessions as the price for continued dialogue."
Trump's national security adviser John Bolton said Sunday that the U.S. has a plan to dismantle the "overwhelming bulk" of North Korea's weapons of mass destruction within a year. Pompeo will present this framework during his meetings in Pyongyang on Friday and Saturday.
However, nuclear experts have suggested that such a plan is highly unrealistic at best, and likely impossible to achieve.
"The size and complexity of [North Korea's] nuclear program alone cast doubt on the physical ability to complete denuclearization in a 12-month time frame," Johnson told Newsweek.