Donald Trump Meets Kim Jong Un: Who Is in the Room?
The summit between President Donald Trump and North Korean leader Kim Jong Un is set to begin in less than 24 hours with a one-on-one meeting between the two men and their respective interpreters, a White House official told the media on Monday.
The meeting is scheduled to start Tuesday 9 a.m. local time (9 p.m. Monday, ET) at the Capella hotel in Singapore's Sentosa island. The private chat between the two leaders is set to last for about two hours before doors open to their key aides and advisers, according to a White House press statement. Secretary of State Mike Pompeo, National Security Advisor John Bolton and Chief of Staff John Kelly are expected to attend the talks, along with their North Korean counterparts.
Kim Jong Un was pictured arriving in Singapore on Sunday on a plane chartered by Air China, accompanied by his key men, including Kim Chang Son, his de facto chief of staff, Kim Yong Chol, the general in charge of South Korean affairs who met with Trump in Washington earlier this month, the recently appointed defense minister No Kwang Chol, as well as Ri Yong Ho, North Korea's foreign minister and his predecessor Ri Su Yong.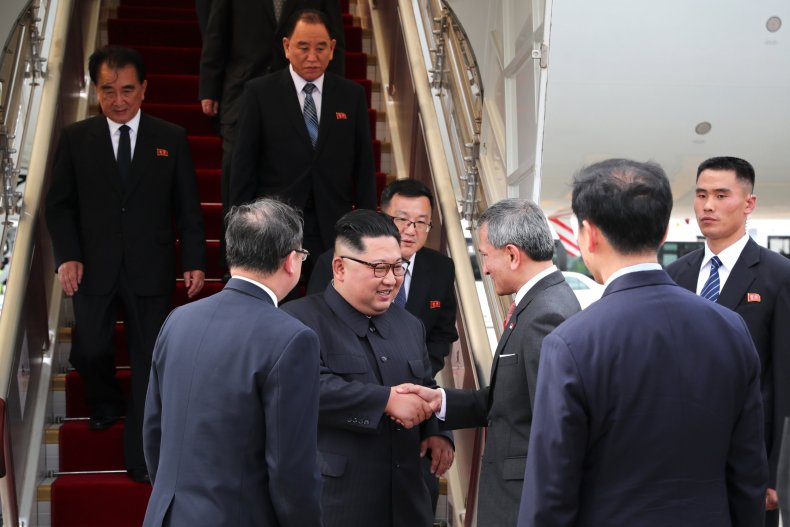 The North Korean leader's flight was accompanied by another plane that transported some of his personal belongings, such as his portable potty and his bullet-proof black Mercedes sedan, and his own food, according to South Korean news outlet Chosun Ilbo.
Kim Jong Un's sister and close adviser Kim Yo Jong was not yet seen in Singapore, but she reportedly landed in the island state on Sunday, about an hour after her brother, according to NK News. Kim Yo Jong sat next to Kim Jong Un at the summit with South Korean President Moon Jae-in in April, assisting her brother at key moments on the summit, like when she handed him a pen so he could sign the Peace House visitation book.
Another face familiar to those who followed the South Korean negotiations around the time of the Winter Olympic was spotted in Singapore—Hyon Song Wol, the North Korean singer who heads the Pyongyang Orchestra and is a high-ranking ruling party member, was seen in the lobby of the St. Regis hotel where the North Korean delegation is staying, according to The Straits Times.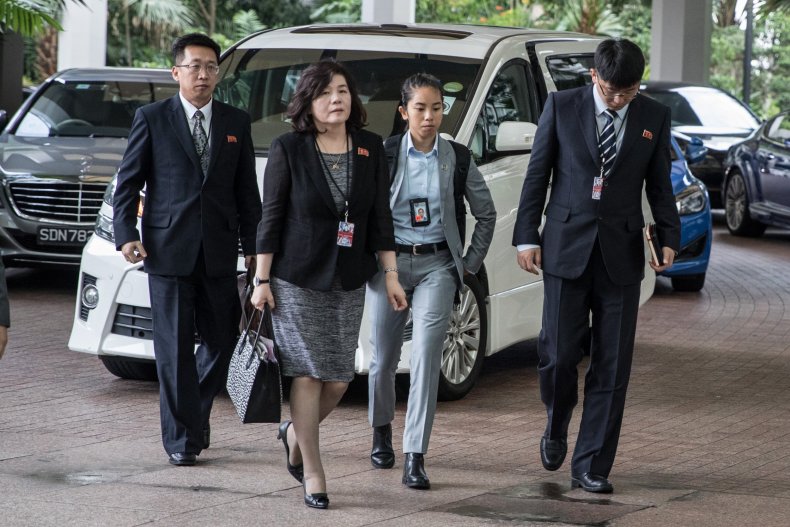 Ahead of their meeting, U.S. and North Korean negotiators were working to finalize details of the agreement. U.S. ambassador to the Philippines Sung Kim, a former U.S. Special Representative for North Korea Policy who has been leading the talks with North Korean officials, was joined by National Security Council official Allison Hooker at a meeting at the Ritz-Carlton hotel on Monday.
There they met the North Korean negotiators, headed by Vice Foreign Minister Choe Son Hui, who penned the statement insulting Vice President Mike Pence that led President Trump to abruptly cancel the talks in May, for about two hours. No statement was released to the press but Pompeo tweeted pictures of the meeting, describing the encounter as "substantive and detailed."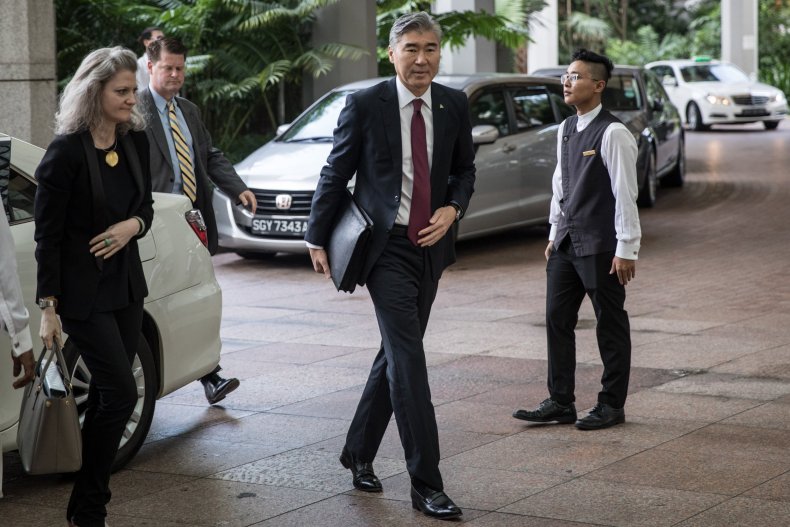 Tuesday's schedule is also expected to include a working lunch which will see the participation of White House spokesperson Sarah Huckabee Sanders, ambassador Sung Kim and National Security Council director for Asia Matt Pottinger. The president will address the media at the end of the summit before boarding the Air Force One to return to the U.S. at about 8 p.m. (8 a.m. ET), according to the White House.
The scheduled return ends speculation that the summit may last for more than one day. At a press conference on Saturday, Trump said he will know "within the first minute" whether Kim Jong Un is serious about giving up his weapons. "I think I'll know very quickly whether something good is going to happen. I think I'll also know whether or not it'll happen fast," he said, expressing his desire not to waste anyone's time.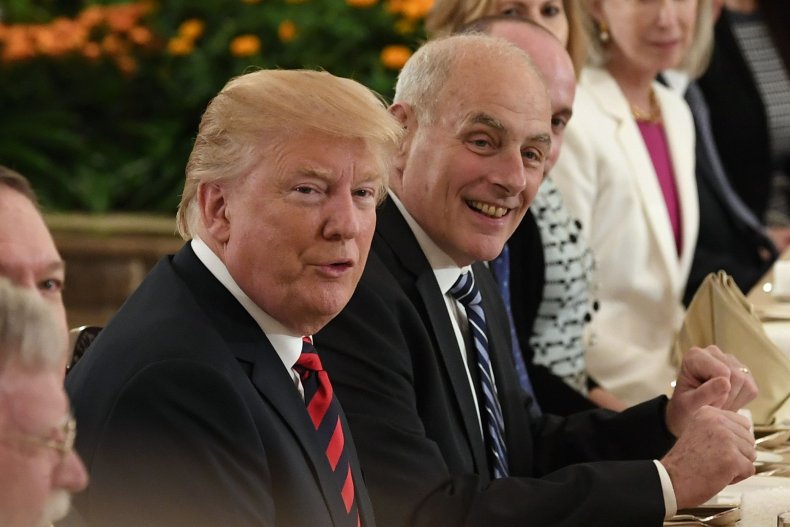 Addressing the media on Monday, Pompeo said the U.S. goal is to negotiate the "complete and verifiable and irreversible denuclearization of the Korean Peninsula" while offering "security assurances that are different, unique than have been provided, than America has been willing to provide previously" in exchange. Pompeo hinted the summit will only set the stage for future talks. "These discussions that'll take place tomorrow between chairman Kim and President Trump will set the framework for the hard work that will follow," he told reporters.
An editorial published in the ruling party-run newspaper Rodong Sinmun on Monday informed North Koreans of the authoritarian leader's journey to Singapore, anticipating a change in relations with the U.S., a country that North Korea has so far portrayed as its arch-enemy. "Even if a country had a hostile relationship with us in the past, our attitude is that if this nation respects our autonomy... we shall seek normalization through dialogue," the editorial read.