Like Trump, North Korea's Kim Jong Un Gets His News From TV and Twitter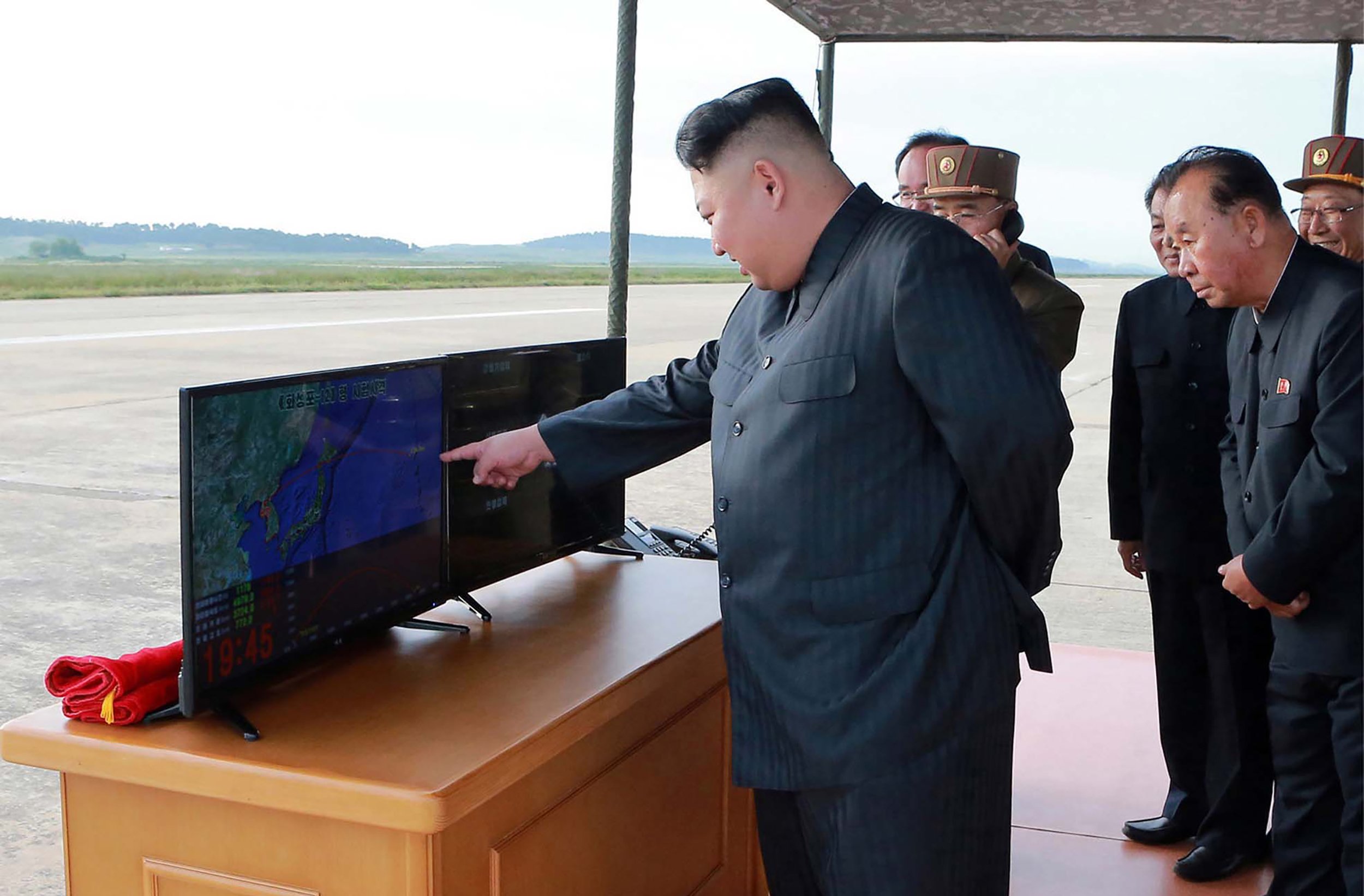 North Korea's Kim Jong Un has relied heavily on publicly available sources, such as social media and news agencies, to determine how the U.S. would handle the nuclear crisis weighing on the two nations, a recent report has found. One voice he has rarely listened to, however, is that of President Donald Trump.
While Kim has done much to develop his country's nuclear and ballistic weapons arsenal as well as, to a lesser extent, its economy, the limited resources available in North Korea and the harsh restrictions that have been imposed on it have hindered even the supreme leader's access to intelligence abroad. Therefore, Kim's inner circle has reportedly worked overtime analyzing the U.S.'s media machine and the statements it has carried by leading politicians and military officials.
Related: North Korea says "deplorable" Trump needs medicine to avoid leading U.S. into war with Kim Jong Un
"As one might expect, the architecture of the North Korean [intelligence community] is vastly different from that of the United States and has inherent limitations that favor a reliance on open-source intelligence (OSINT), such as news media, social media and publicly available information," U.S. Marines Intelligence Officer Charles Lee wrote Thursday in a commentary featured by North Korea monitoring group 38 North.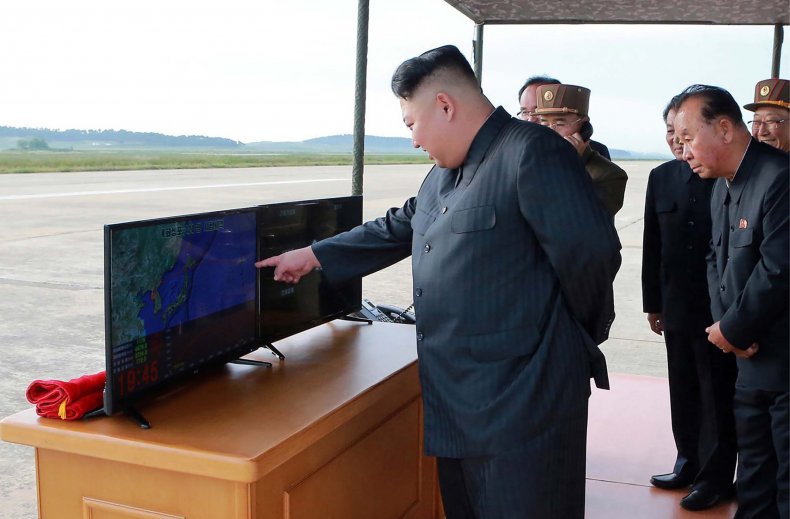 When Trump came to office in January, it soon became apparent that voters had elected the billionaire celebrity-turned-politician's Twitter account along with him, giving Trump's friends and foes direct insight into the mind of the newly sworn-in leader. Even prior to his presidency, Trump called out Kim, asserting that his millennial foe's dream of building an intercontinental ballistic missile (ICBM) capable of reaching the U.S. "won't happen." (It apparently did.) Since then, Trump's tweets have been featured heavily in both U.S. and North Korean media.
North Korea's tightly controlled media has specifically called out Trump about his tweets, which have referred to Kim as everything from "Rocket Man" to "wise and well-reasoned." Trump's tendency to fire off such statements both online and in person have caused concern among both U.S. allies and rivals, especially with the Republican leader's claims that the U.S. military was "locked and loaded" to unleash "fire and fury" and "totally destroy" North Korea.
North Korea has publicly broadcast these claims as evidence that Trump was not qualified for his position and has answered with its own nuclear-fueled doomsday rhetoric. Lee argued, however, that Kim's top advisers have not been taking the commander-in-chief too seriously, and instead have been listening more carefully to the words of influential cabinet members such as Defense Secretary James Mattis and Secretary of State Rex Tillerson, both of whom have opted for diplomacy instead of war.
Even when Trump publicly dismissed Tillerson via Twitter, claiming he told his top diplomat that he was "wasting his time" negotiating with North Korea, the absence of a large-scale U.S. military mobilization, which would be necessary to take action against North Korea, indicated that a peaceful solution was still an option. Trump has accelerated military exercises in the tense region, but has not pursued any action against Kim's forces, even after North Korea's ICBM tests and a hydrogen bomb test in September.
"This is not to say that North Korea simply rejects President Trump's statements as empty threats. No one, not even the U.S. public, truly understands the Trump administration's sensitivities for military action and what precisely constitutes a 'red line' for the current administration," Lee wrote in his analysis.​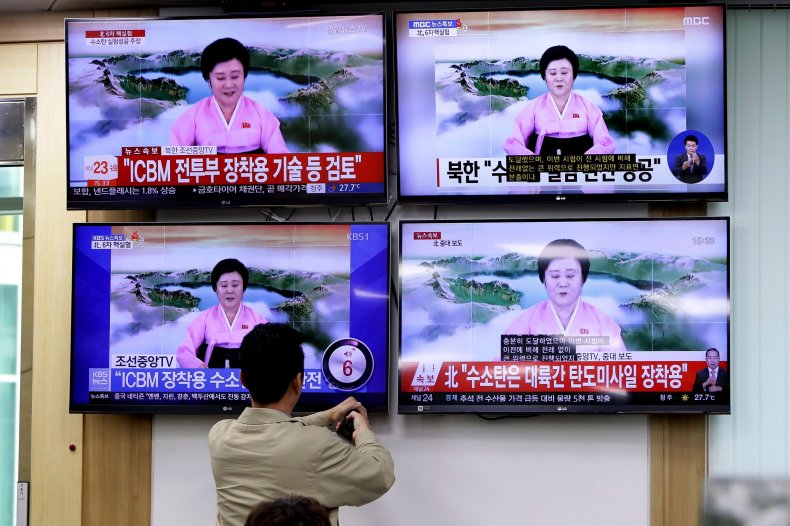 Syrian President Bashar al-Assad and his armed forces learned this the hard way in April. Less than 72 hours after accusing the Syrian military of conducting a chemical weapons attack on civilians in a rebel-held town, Trump ordered the U.S. military to blast a Syrian airbase with dozens of Tomahawk cruise missiles. Even this attack, however, was limited in scope and did little to prevent Assad and his Russian and Iranian allies from outmaneuvering the U.S. in Syria.
The U.S. may be far ahead of its North Korean rival in terms of foreign reconnaissance, but even the world's leading military power has its limits. North Korea's notoriously guarded society has long proved a blind spot for U.S. intelligence. Just like state-run outlets in North Korea routinely quote U.S. outlets such as Fox News, CNN and even Newsweek to gain insight on the U.S., U.S. media and policy experts often look to North Korea's news agencies to understand the reclusive, militarized country by analyzing its official rhetoric.
In this sense, Trump and Kim have something else in common. In addition to both being relatively inexperienced leaders pressured to prove themselves to a skeptical public, Trump and Kim largely get their information from the media and frequently accuse it of working against them.