North Korea Says 'Deplorable' Trump Needs Medicine to Avoid Leading U.S. into War with Kim Jong Un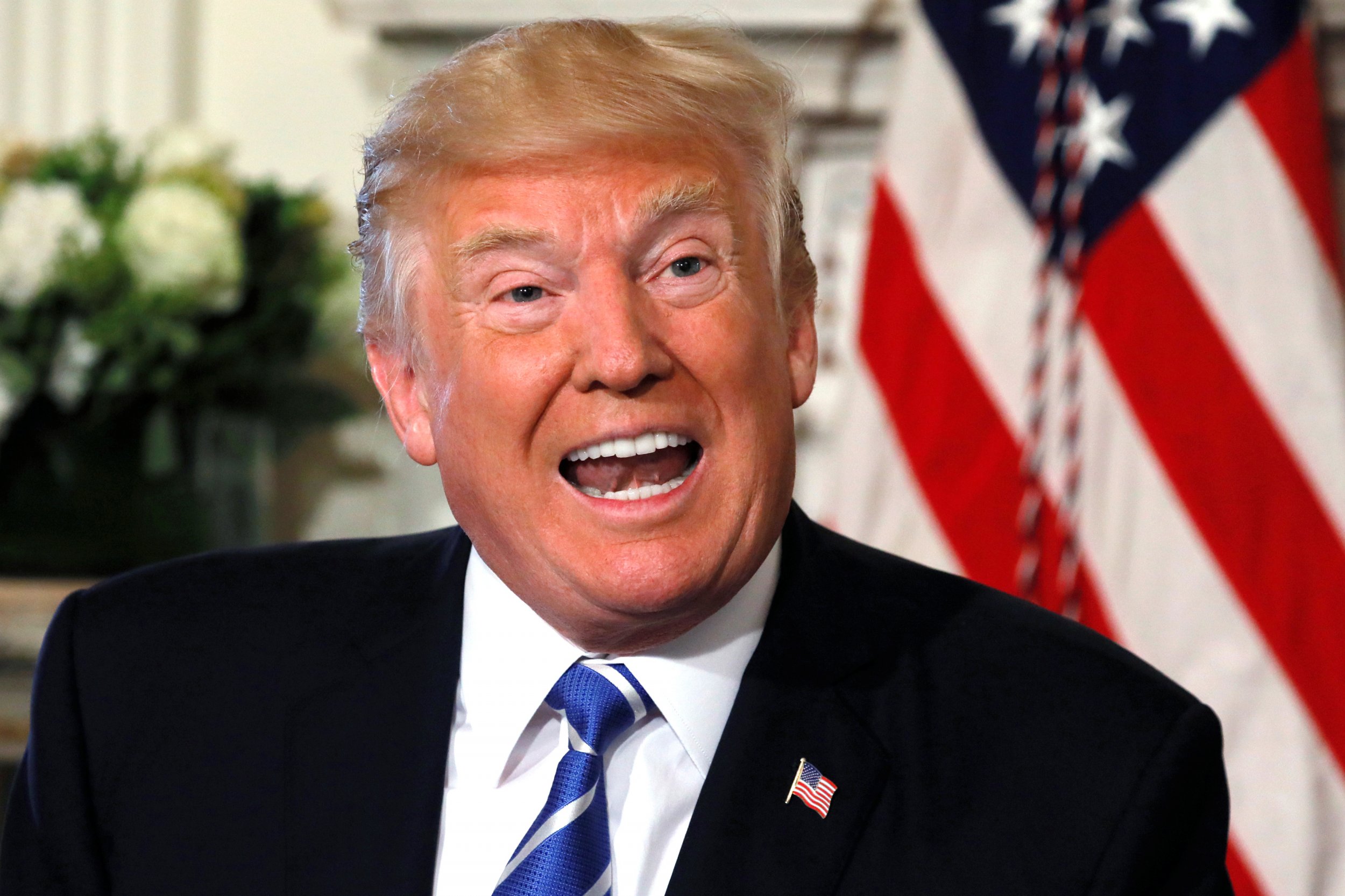 North Korea's official government newspaper Rodong Sinmun blasted Thursday what it called President Donald Trump's "crazy strategy" to put "America first," which the outlet said was damaging U.S. ties abroad and placing the world at risk.
While a number of countries have taken issue with North Korean supreme leader Kim Jong Un's growing nuclear and ballistic weapons arsenal, key U.S. allies and rivals alike have also come out against Trump's bellicose approach, which some fear could lead to a nuclear conflict. North Korea's tightly controlled media have seized the opportunity to portray the Republican leader as incompetent and unqualified to handle the international crisis that both countries blame one another for starting.
Related: Democrat asks Trump for expected death toll in war with North Korea
"They comment that Trump is too incompetent to play the role of standing in confrontation with the DPRK as it becomes a hard challenge even to [a] president possessed of abilities and judgment," state-run Korean Central News Agency wrote Tuesday in its own commentary, referring to the country's formal title: the Democratic People's Republic of Korea.
"Trump behaves as if he will do something big, while bluffing about 'full preparedness' and 'big shock.' He absolutely needs medicine for curing his psychical disorder," it added.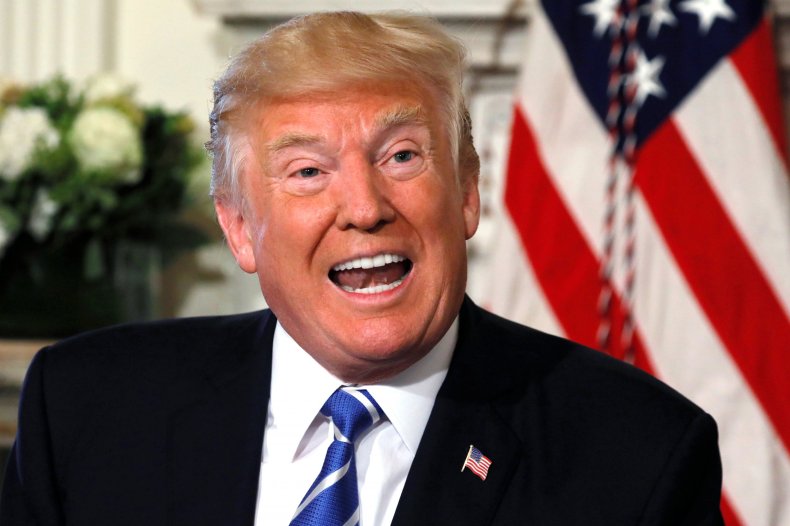 The attacks featured in Rodong Sinmun and the Korean Central News Agency were among the latest in a months-long exchange of threats and insults between Trump and North Korea's leadership. The public war of words has kept the international community on edge and countries such as China and Russia have offered to mediate between the U.S. and North Korea to little avail. In August, Trump told reporters he would unleash "fire and fury like the world has never seen" against North Korea and, a month later, said he was prepared to "totally destroy" the reclusive, communist country during his first address to the U.N. General Assembly.
Besides routine threats of nuclear destruction, North Korea and its tightly controlled media have fought back against Trump's branding of Kim as a "Rocket Man" by calling Trump a "dotard" who was senile and played too much golf. On Wednesday, official North Korean newspaper Minju Joson echoed the words of Trump's opponent in the 2016 presidential race, former Secretary of State Hillary Clinton, attacking the "deplorable position of the political idiot."
Moreso than the ongoing exchange of rhetoric between the two nuclear-armed leaders, a growing U.S. military presence has escalated the conflict, with Kim threatening to attack if he felt his country's national sovereignty was at stake. Defying North Korea's warnings, the U.S. has conducted drills with regional allies Japan and South Korea, and has promised to provide them with more powerful weapons.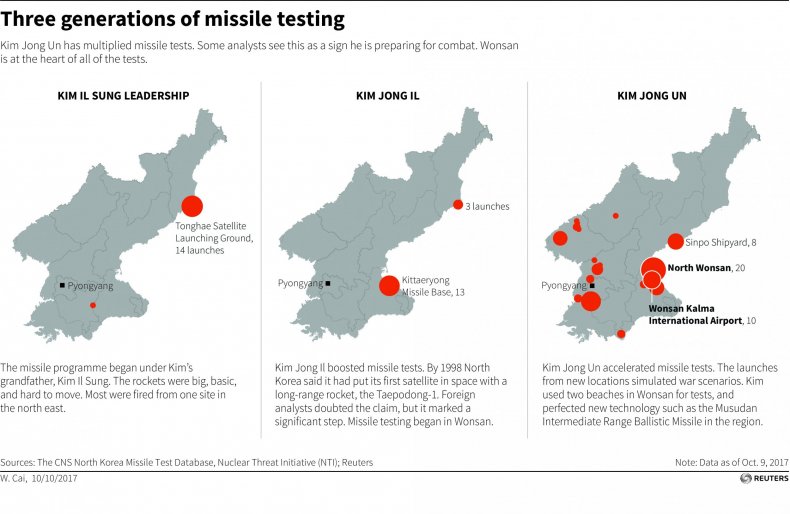 Meanwhile, Kim has massively boosted his own country's military prowess. In 2017 alone, the third-generation North Korean leader greatly expanded the nuclear weapons program begun in the 1980s under his grandfather and first tested during his father's administration in 2006. After successfully testing the nation's first intercontinental ballistic missiles in July, he oversaw North Korea's first hydrogen bomb test in September.
The test proved far more powerful than all five prior North Korean nuclear tests combined and leading North Korean diplomat Ri Yong Pil said last week that his government was prepared to test an even more powerful nuclear weapon in the Pacific Ocean, a move that could potentially have devastating results.