North and South Korea Troops Cross Border For First Time Since War, This Time for Peace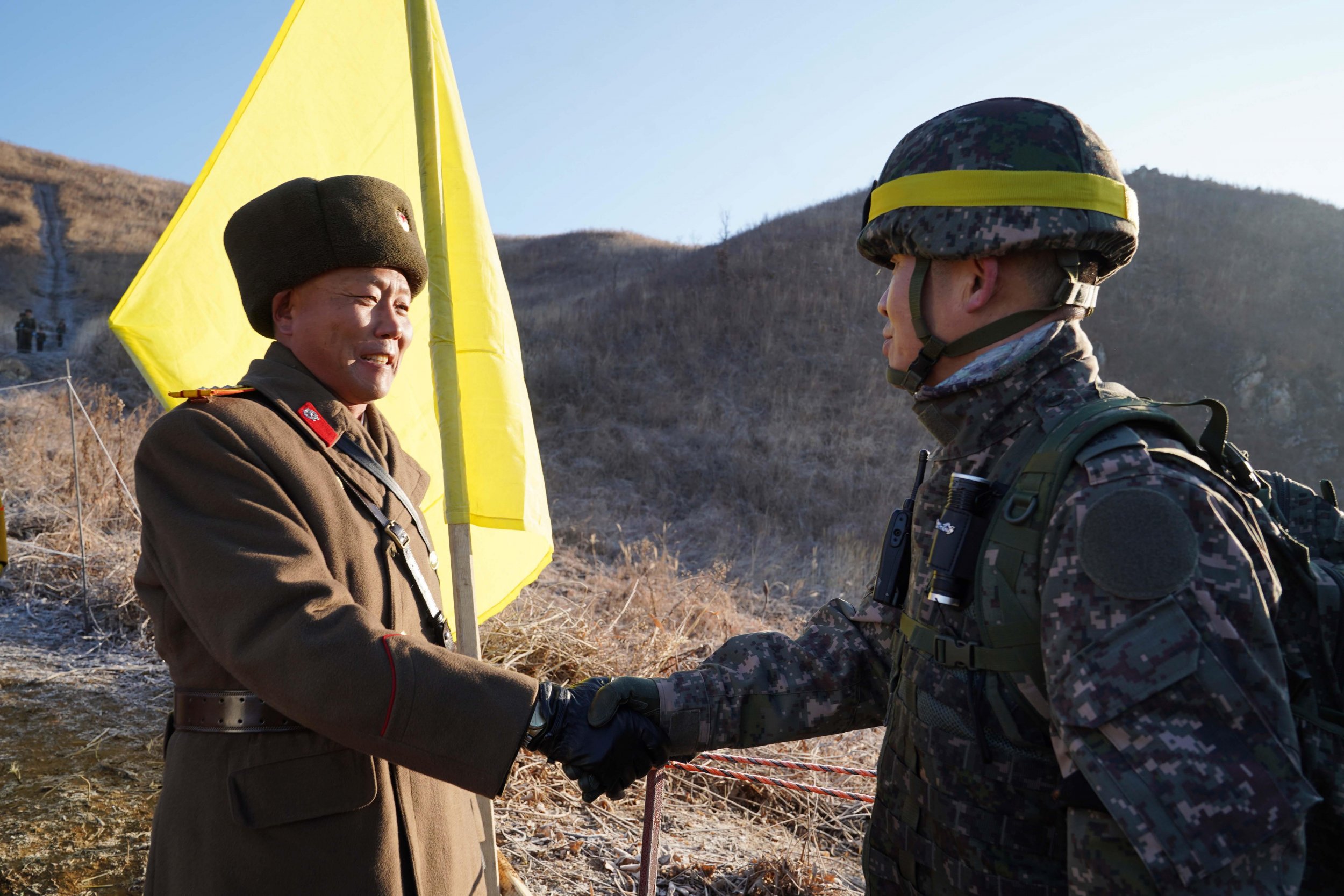 North and South Korean troops have crossed what has been described as the world's most heavily fortified border as part of a historic effort to make peace end a decades-long rivalry between their countries.
The South Korean Ministry of Defense affirmed Wednesday that the "inter-Korean military authorities carried out a mutual field test for the first time since the division," which took place after World War II and led to a bloody three-year conflict sponsored by opposing Cold War superpowers. Since then, the hostile neighbors have remained technically in a state of war—including some covert cross-border infiltrations over the years—but a rare detente between them this year has brought with it unprecedented gains in diplomacy.
As part of a bilateral military agreement signed in September, the two Koreas have disarmed, demined and destroyed defense posts along the massive Demilitarized Zone that divides them. The ministry said that personnel from both sides confirmed "the withdrawal of all firearms, equipment and troops, the demolition of ground facilities and the burial and destruction of underground facilities."
The ministry added that "the inter-Korean field verification was held in a friendly atmosphere, and both North and South actively responded to various requests from their counterparts and cooperated in the verification."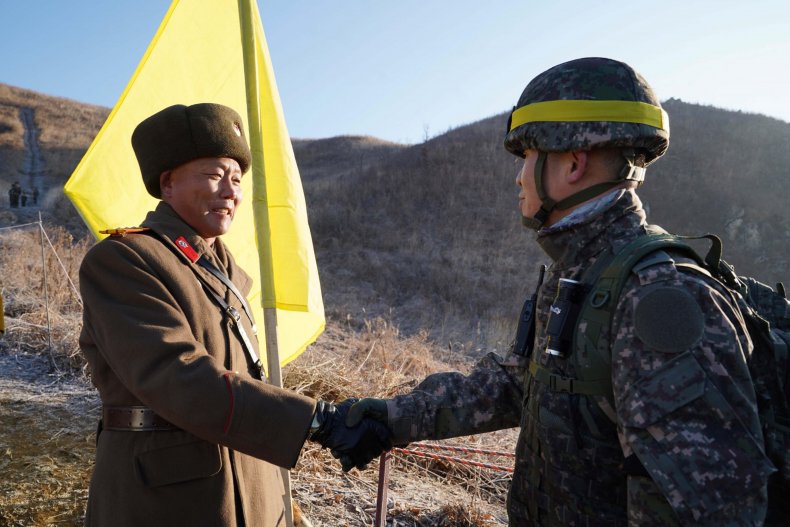 The two Koreas have attempted to make peace before, but prior to this year they only held two inter-Korean summits, both of which failed to bridge the vast ideological gap between them in order to establish common ground, much less a reunification. Since the beginning of 2018, however, North Korean supreme leader Kim Jong Un and South Korean President Moon Jae-in have met a record three times, most recently in September.
What also set this dialogue apart was the direct manner in which North Korea and South Korea's top international sponsor, the United States, were communicating. President Donald Trump became the first sitting U.S. leader to meet with a North Korean ruler in June at their summit in Singapore, where the two men who traded nuclear-fueled barbs last year agreed to work together to reverse course.
Washington has called for a "complete, verifiable, and irreversible denuclearization" to rid North Korea of the weapons of mass destruction that the secretive, militarized state has long contended were necessary for its survival in the face of U.S. aggression. Pyongyang has campaigned for an end to strict international sanctions and a declaration of peace to officially end the Korean War.
North Korea has not conducted a ballistic missile launch or nuclear weapons in over a year, and destroyed some key sites while continuing construction on others. Despite speculation that U.S.-North Korea talks have stalled, experts have argued that high-level contacts between the two have continued. Meanwhile, Trump said last week that a second summit between him and Kim would likely occur at the beginning of next year, either in January or February.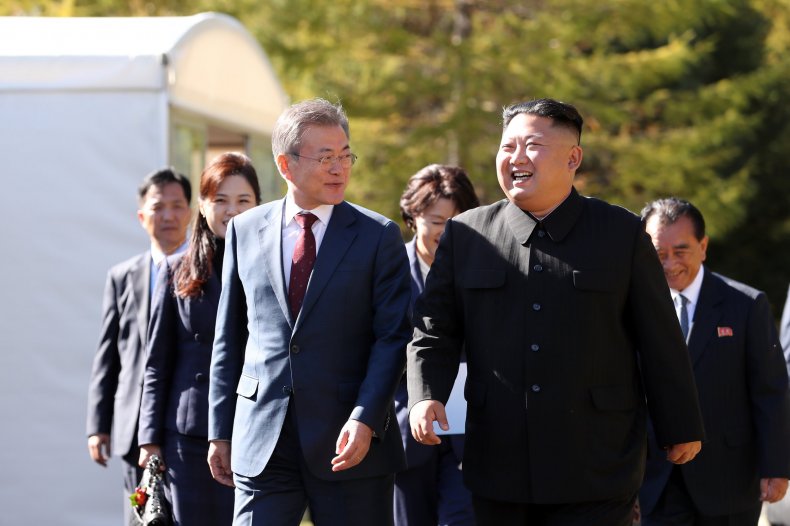 The inter-Korean process remained in full force, despite questions over whether Kim would really make a highly anticipated visit to Seoul this month. The two sides worked toward making various cross-border initiatives a reality, including restoring military communications, a building a joint political liaison office and creating a connected rail system.
With attitudes changing in both countries, South Korean Unification Minister Cho Myoung-gyun on Wednesday told a conference at the Seoul National University that education too would need to be transformed.
"I was worried about a war at this time of year last year and this year we are talking about peace," Cho said. "With this change in the situation, education on unification is also experiencing a period of transition."