Nuclear Talks Were a 'Loss' and a 'Mistake' for Iran, Supreme Leader Ayatollah Khamenei Says
Iran's supreme leader, Ayatollah Ali Khamenei, has publicly called his decision to support talks that lead to the 2015 Joint Comprehensive Plan of Action (JCPOA) a "mistake."
The top Iranian leader, who rarely admits to making errors, made the remarks on Monday, but they were shared on Wednesday by the Twitter account of Khat-e Hezbollah newspaper, a publication affiliated with his official website, Reuters reported. The newspaper said Khamenei's comments had previously been inaccurately shared by other media.
"With the issue of the nuclear negotiations, I made a mistake in permitting our foreign minister to speak with them. It was a loss for us," Khamenei said.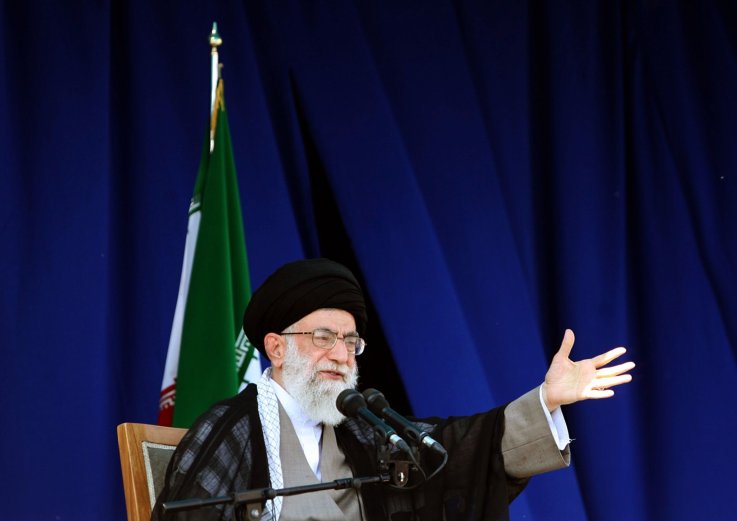 The JCPOA—commonly known as the Iran Nuclear Deal—was made between Tehran and the leaders of the U.S., the United Kingdom, France, Germany, China, Russia and the European Union. When the treaty went into effect in 2016, international sanctions against Iran were lifted in exchange for reductions in Tehran's nuclear program.
Despite all other signatories touting the deal as a success that has curbed Iran's nuclear abilities, President Donald Trump officially withdrew the U.S. from the agreement, which was signed under his predecessor, Barack Obama, in May. Last week, the U.S. reimposed the Iran sanctions, which Secretary of State Mike Pompeo previously said would be "the strongest sanctions in history when complete."
However, even before the sanctions were replaced, Iran's economy continued to falter, regardless of the international agreement. Iranian President Hassan Rouhani and Foreign Minister Javad Zarif initially argued that the deal would bring a windfall of foreign investment, but that promise did not materialize.
Since the beginning of the year, inflation has rocked Iran, leading to large demonstrations in Tehran and other major cities as protesters called for serious reforms. After the U.S. withdrawal from the JCPOA in May, the economic situation worsened further as the country braced for impending sanctions.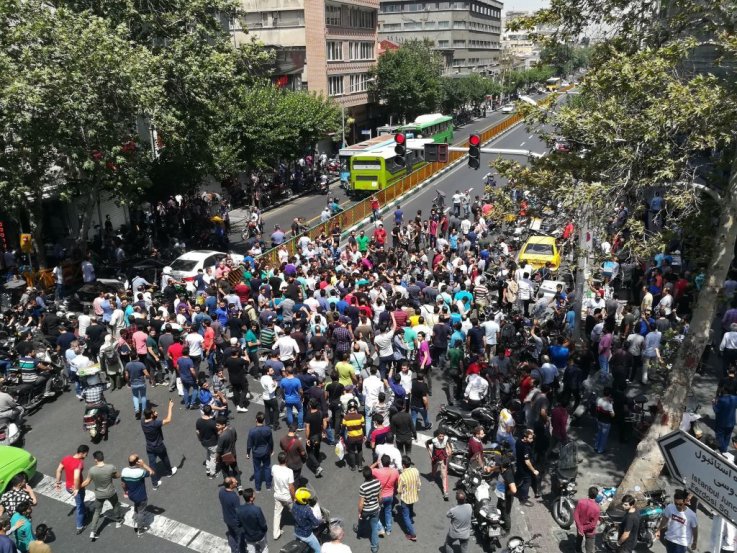 Meanwhile, the agreement's other signatories have criticized Trump's decision while working to preserve the pact. Last Monday, just before new punitive economic measures went into effect, the foreign ministers of the U.K., France, Germany and the EU issued a joint statement promising to protect their business interests in Iran.
The foreign ministers also again emphasized that the JCPOA has worked "to ensure that the Iranian [nuclear] program remains exclusively peaceful." They pointed out that this has been "confirmed by the International Atomic Energy Agency (IAEA) in 11 consecutive reports."
While Trump has long taken an oppositional stance to Iran, launching his criticism of the JCPOA before he was elected, he has also repeatedly stated that he is willing to discuss a new agreement with the country. Previous reports have said that he has asked numerous times to meet directly with Iranian leaders to negotiate.
However, as analysts had previously suggested, Khamenei confirmed this week that he has banned any future discussions with the U.S.
"I ban holding any talks with America," Khamenei said. "America never remains loyal to its promises in talks…just gives empty words."