Paris Hilton Suggests Elon Musk Be Twitter's 'Chief Inspiration Officer'
Though Twitter and Elon Musk have been feuding since he declined a seat on Twitter's board after becoming the company's largest shareholder, Paris Hilton floated an idea for a compromise.
"Count me in @elonmusk for the role of Chief Inspiration Officer for Web3 for @Twitter [rocket emoji] [moon emoji]," Hilton tweeted. "What does everyone think? [blushing, smiling emoji]"
A "chief inspiration officer" is another name for a company's CIO, which traditionally stands for "chief information officer." A chief inspiration officer's main goal is "inspiring staff by creating a compelling vision and strategy for technology," according to author Jonathan Reichental, writing for LinkedIn.
"It's hard to learn inspiration, but if you find a great way to express your passion and have it connect with others, that will usually get you heading to the right place," Reichental says. "To inspire requires a person to have relentless positivity. It requires brilliant storytelling. Request bold challenges of your team members. Participate in action. Most of all, a leader must believe in his or her words and it will shine brightly in their face, energy, and manifest in supporting behavior."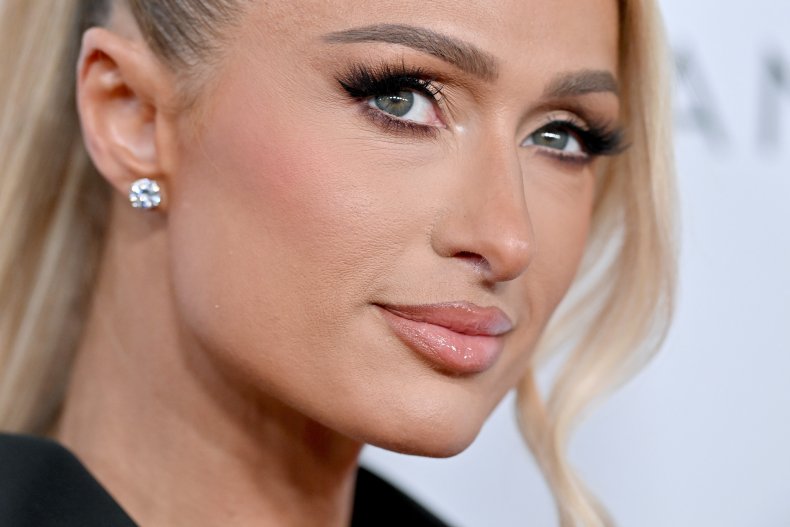 The recent conflict between Twitter and Musk started when he became the company's largest shareholder last week, buying a 9.2 percent stake in the company. On April 5, it was announced that Musk would become a member of Twitter's board of directors—but Musk soon said he wouldn't be joining the board after all.
Had Musk joined the board, he would have been limited to owning 14.9 percent of the company's stock and no more. Twitter did say that despite Musk not joining the board, the company would "remain open to his input," given his status as largest shareholder.
This week, Musk offered to buy 100 percent of Twitter's stock and take the company private. Musk offered $43 billion, or $54.20 per share, which Musk said was a 54 percent premium over the stock price before he bought his Twitter shares, and a 38 percent increase over the stock price the day before his investment was announced. The $43 billion price tag is about 15 percent of Musk's total net worth.
"My offer is my best and final offer and if it is not accepted, I would need to reconsider my position as a shareholder," Musk said.
Twitter reacted by invoking a "poison pill" to stop a hostile takeover. Should Musk or any other shareholder own 15 percent or more of Twitter's stock, the company will release a flood of additional shares offered to the company's other shareholders at a discounted rate. In addition, Twitter has brought in Goldman Sachs and JPMorgan Chase & Co. to help the company in the face of the offer.
Newsweek reached out to Tesla and Twitter for comment.
Correction (4/16/2022, 4:45 p.m.): This article has been changed to correct the spelling of Jonathan Reichental's name. Newsweek regrets the error.