Chloe Veitch and Mitchell Eason's Dating History Before 'Perfect Match'
Chloe Veitch and Mitchell Eason have reignited their romance after coming face-to-face once again on the Netflix dating show Perfect Match.
Veitch joined the cast of the show when the second batch of episodes were released on February 28. She met original stars like The Mole's Dom Gabriel, Sexy Beast's Kariselle Snow and Too Hot to Handle's Francesca Farago.
Former The Circle star Veitch, 23, was brought into the Perfect Match villa after she was set up on a date with Love Is Blind's Shayne Jansen, with whom she then matched up.
Contestants on Perfect Match must pair off with the co-star they think they are most compatible with to keep their place on the show. Any stars left single are eliminated.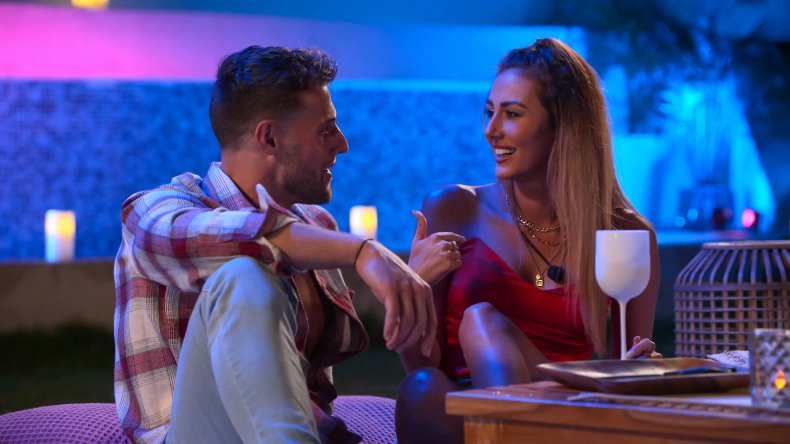 Veitch and Jansen immediately hit it off. Veitch even recently told Newsweek it was "love at first sight," adding: "We were inseparable, and then obviously things turned a corner."
The "corner" Veitch is referring to is the arrival of her ex-boyfriend and former The Circle co-star Eason, whom she dated throughout 2021.
Eason joined the cast of Perfect Match shortly after Veitch and Jansen first matched up. During a romantic date together, the former couple kissed.
Veitch was then forced to choose between her new love Jansen and her old flame Eason. She ultimately decided that she wanted to give things another go with her ex.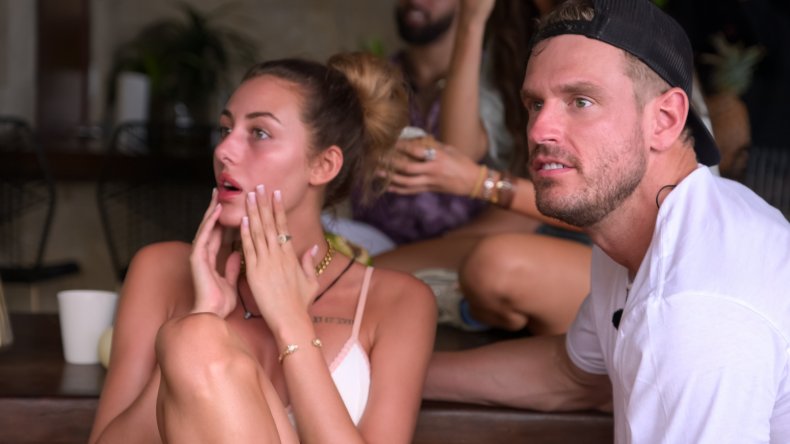 The dramatic twist has got fans curious about Veitch and Eason's past relationship, and what caused their split.
Newsweek has everything you need to know about the pair's dating history.
'Perfect Match''s Chloe and Mitchell's Dating History
Meeting on 'The Circle'
Veitch and Eason met when they both starred on the second season of Netflix's The Circle, which aired in 2021.
Veitch, who had appeared on Too Hot to Handle the previous year, ended the season as the runner-up, while Eason was blocked just before the finale.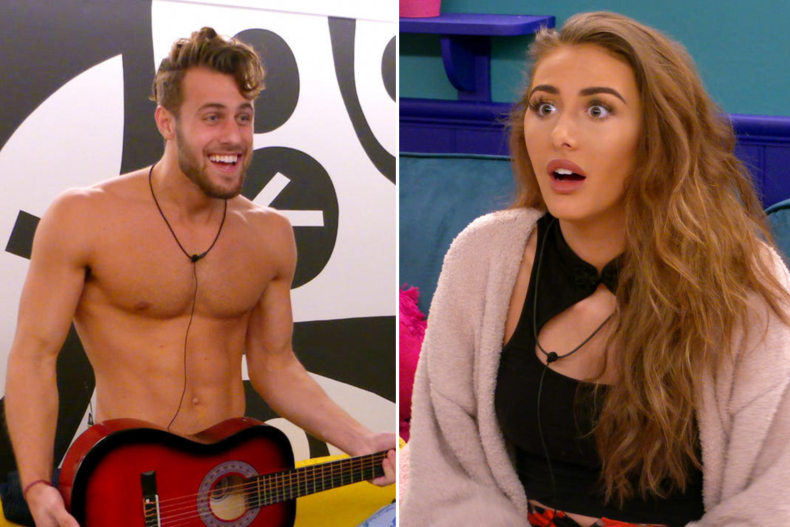 Initially on the show, Veitch was romantically interested in Trevor, who was actually a catfish and ultimately won the season. However, she later turned her attentions to Eason.
After the show ended, Veitch and Eason kept in touch and went on to date for eight months.
Dating After the Show
In May 2021, Veitch revealed to Cosmopolitan that she and Eason were still close, but there were hurdles due to her living in Essex, in the U.K., and Eason living in California.
"Because of the distance, it hasn't got a label. But we get on really, really well, and it is romantic. It's not just a friendship, but we'll see," Veitch said.
Veitch later gushed over Eason to Bustle, saying: "When we talk, he lifts me up... He makes me feel so good about myself."
Split
In August 2021, both Veitch and Eason confirmed their split on social media.
Veitch posted a message on her Instagram Story that read: "Me and Mitchell have decided that living across the other side of the world from each other is going to be harder than it seems!"
Eason then posted an almost-identical message, adding that the pair were going to "focus on being friends first."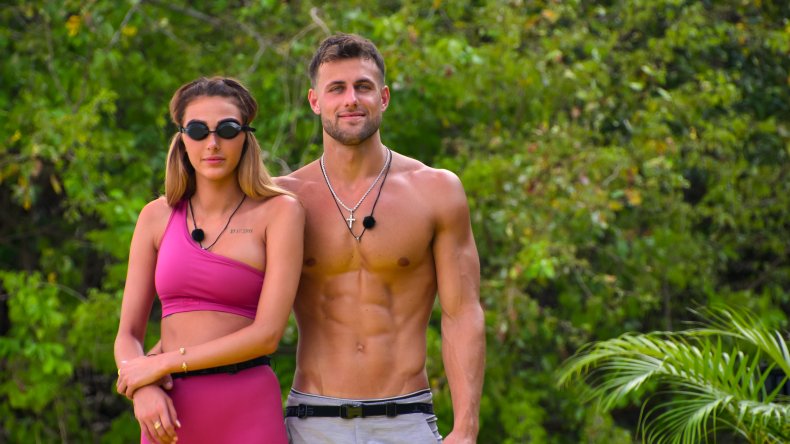 On Perfect Match, which was filmed in early 2022, just months after their split, Veitch spoke about what caused the breakdown of her relationship with Eason.
Veitch explained that the fact that Eason is a virgin, something that he was very open about on The Circle, led to insecurities in their romance, as Veitch has had sex before.
The duo also hinted at communication issues. Eason said he had a "personal flaw" of "struggling to admit when [he's] struggling."
Reuniting on 'Perfect Match'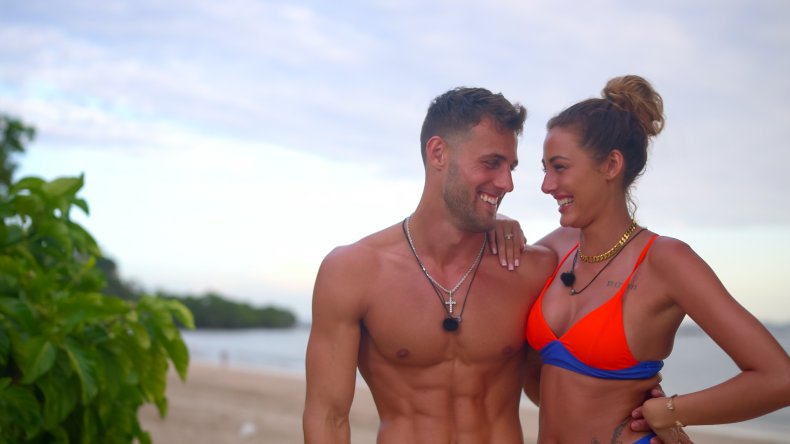 Veitch and Eason decided to give things another go after sharing a romantic date together on Perfect Match.
The pair both got emotional after realising they had been set up on a blind date with each other. It was the first time they had seen each other since their split.
"Me and Mitchell did have something special, and it just ended, so to explore that wouldn't be a bad thing," Veitch told the cameras after the date.
Eason then admitted that he had been ready to go into the villa and "cause mayhem" but, after seeing Veitch, he had his "sights set," adding: "I know what I want."
In awkward scenes, Veitch then had to break the news to Jansen that she was picking things back up with Eason. This meant Jansen was eliminated from the villa.
While Veitch and Eason's reunion seems to be going strong so far, the eighth episode of Perfect Match ends on a cliffhanger. Eason tells Veitch that he doesn't want to pursue a serious relationship right now.
Could a second split be on the cards? Fans will need to tune in to find out.
The first eight episodes of Perfect Match are available to stream on Netflix now. The final four episodes will be released on February 28.