Who Won 'Perfect Match' on Netflix? Unlikely Couple Win in Shock Finale
After twelve eventful episodes, the winners of the Netflix dating show Perfect Match have been revealed.
The series has followed a variety of famous reality television stars such as Love Is Blind's Bartise Bowden, Too Hot to Handle's Chase DeMoor and The Circle's Mitchell Eason as they have tried to match up with the co-star they are most compatible with.
Throughout the episodes, the couples have competed in a series of challenges and games in hopes of being deemed the most compatible couple. But, though several pairs have gained this title throughout the season, only one was crowned the ultimate "perfect match" in the finale.
Since its premiere on February 14, Perfect Match episodes have been released in batches, and the final four landed on the streaming platform on February 28. Newsweek has everything you need to know about what happened during the Perfect Match finale, including which couple won.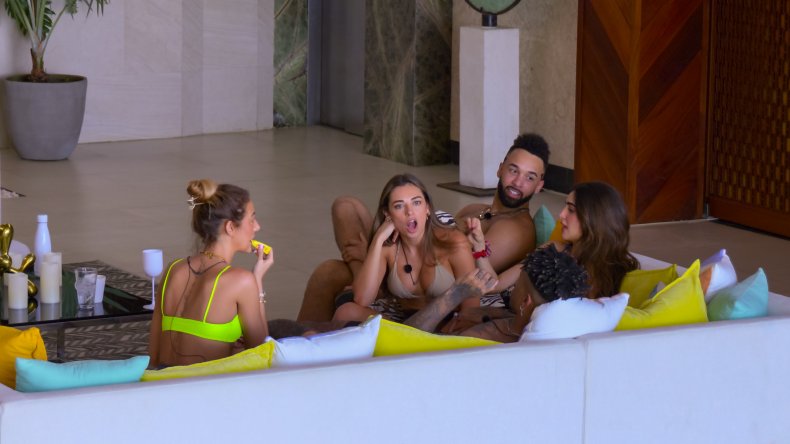 *Warning—this story contains major spoilers for the season finale of Perfect Match*
Who Won Perfect Match?
Though many fans predicted that Joey Sasso, who won the first season of The Circle in 2020, and Kariselle Snow, who starred in Sexy Beasts in 2021, were going to win, another couple snatched the crown.
Dom Gabriel from The Mole and Georgia Hassarati from Too Hot to Handle were crowned the winners of Perfect Match and won an all-expenses-paid vacation to a destination of their choice.
As well as Sasso and Snow, Gabriel and Hassarati beat other fan favorites Chloe Veitch and Shayne Jansen, who matched briefly in episode four before they split when Veitch's ex-boyfriend, Eason, arrived at the villa.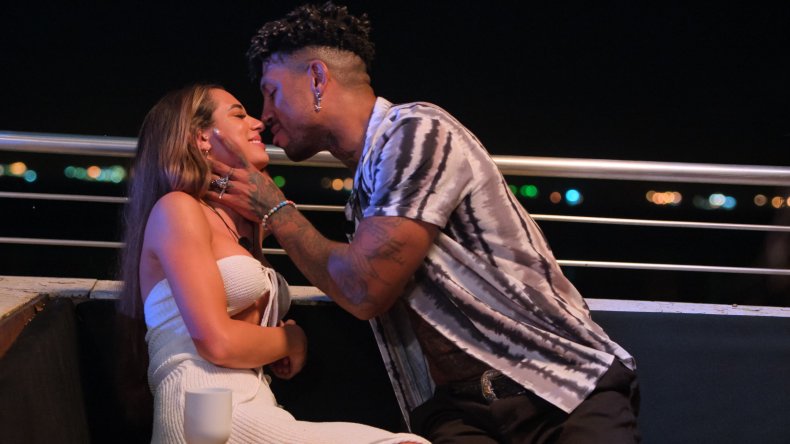 After Eason admitted to Veitch that he was not ready for a relationship, she backtracked and reunited with Love Is Blind's Jansen.
Veitch, who has starred in both Too Hot to Handle and The Circle, previously opened up about her "insane" connection with Jansen.
"It was a complete shock when I first [saw] him. For me, it felt like love at first sight. The connection that we had was insane," she told Newsweek. "It was a duo that I didn't know I needed to be in!"
Perfect Match Season 1 Finale Recap
In the Perfect Match finale, the remaining couples were sent out on their final dates.
Gabriel and Hassarati, Veitch and Jansen, Bowden and Izzy Fairthorne, and Nick Uhlenhuth and Lauren "LC" Chamblin were all seen embarking on romantic outings, where they reminisced about their Perfect Match journeys and looked towards the future together.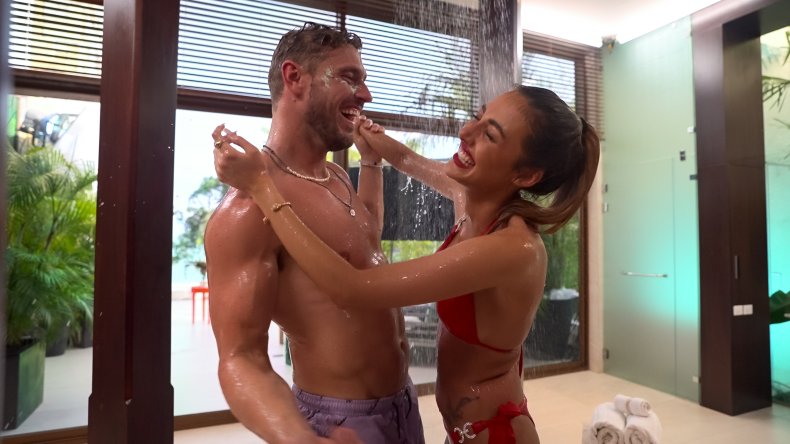 The most romantic date of all, however, was Sasso and Snow's, as Sasso popped the big question and asked Snow to marry him.
The couple had a romantic relationship in the past, prior to the filming of the show in early 2022, but came face-to-face once again when they both entered the Perfect Match villa in the very first episode.
"When I think about all the things that make me love you, it's such a long list I don't know where to begin," Sasso said, before getting down on one knee to a visibly shocked Snow.
The couple kept their engagement a secret from their co-stars until the very end of the show, when all the contestants, eliminated or otherwise, reunited to find out who had won the show from host Nick Lachey.
Even Francesca Farago, who had decided to leave the villa after realizing she didn't want to continue her romance with Love Is Blind's Damian Powers in the previous episode, returned for the season's conclusion.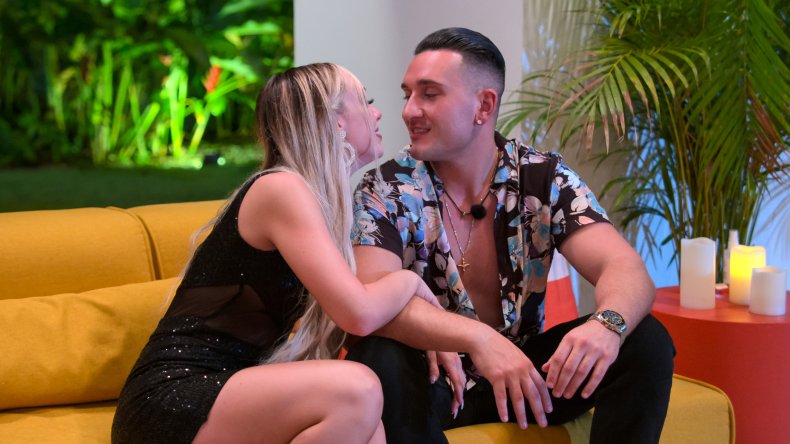 After all the cast had gathered, Lachey, who also hosts Love Is Blind and The Ultimatum: Marry or Move On, revealed that the remaining couples in the villa had determined the winners by voting on who they believed was the most compatible, and therefore the "perfect match."
Sasso and Snow then revealed their happy news to the group, leading to lots of cheers and hugs from their co-stars. Next up, it was time for the big announcement and Lachey confirmed that Hassarati and Gabriel were the winners of the season.
Gabriel seemed extremely surprised, exclaiming: "What the f***," as he and Hassarati shared a sweet kiss.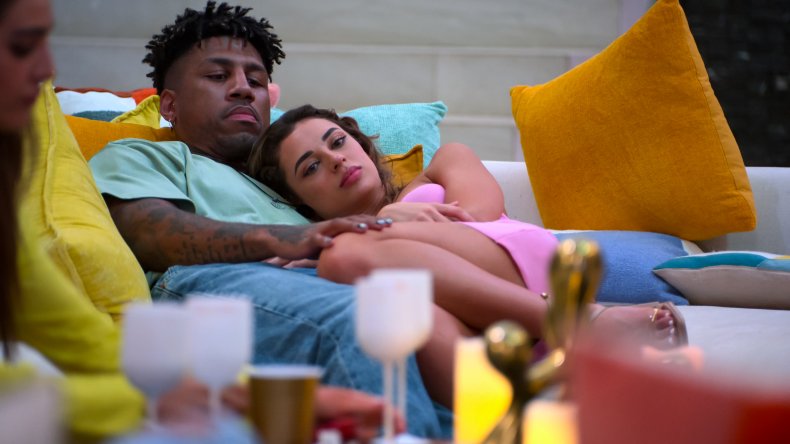 The cameras then cut to the pair opening a bottle of champagne in celebration as Hassarati told Gabriel: "I knew you were MY perfect match but I didn't realize we were THE perfect match!"
The episode concluded with scenes of all the contestants celebrating Gabriel and Hassarati's win.
While the pair appeared to have found love, it, unfortunately, looks pretty certain that they have not stayed together past the show.
Hassarati began dating Too Hot to Handle star Harry Jowsey, who interestingly was once engaged to Farago, in June 2022 and though they broke up a few months later, they appear to have since reunited.
Season 1 of Perfect Match is available to stream on Netflix now.