'Perfect Match' Winner Dom Reveals Relationship Status After Georgia Split
Dom Gabriel has opened up about his relationship status and potentially returning to Perfect Match, following his split from former partner Georgia Hassarati.
The Mole star, 29, was an original cast member on the inaugural season of Netflix dating series Perfect Match, and went on to win the whole show with his co-star, former Too Hot to Handle contestant Hassarati.
Unfortunately, the pair have confirmed that since the series finished filming in early 2022, they have split, with Hassarati citing the reasons for the end of their relationship as the fact that they are "focused on [themselves] and [their] careers."
A second season of Perfect Match is yet to be confirmed, though fans have passionately expressed hope that it will be, but Gabriel has already spoken about the possibility of returning to the series.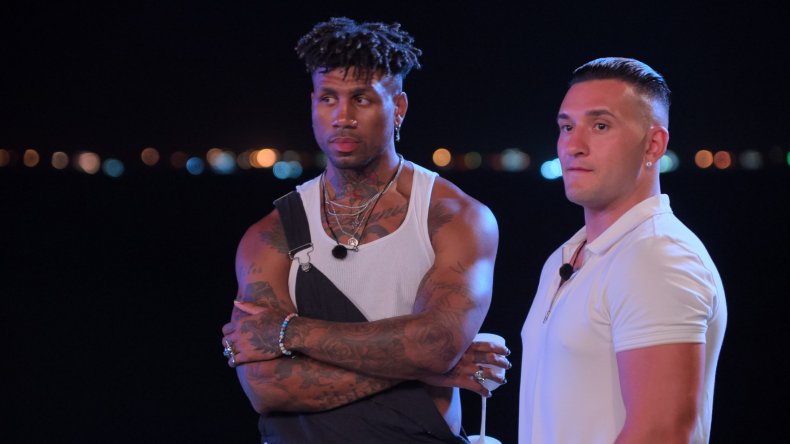 During an interview held before the premiere of Perfect Match, Gabriel confirmed that since splitting with Hassarati he has not embarked on a new relationship.
Hassarati, meanwhile, is now dating fellow Australian Harry Jowsey, who also starred on Too Hot to Handle in the past, but on a different season from his now-girlfriend.
Gabriel told Newsweek that he is now "single" and that he would be open to going on Perfect Match once more in the hopes of finding romance again.
After his co-star Joey Sasso, who got engaged to Kariselle Snow in the Perfect Match finale but has since split from her, said that he probably wouldn't sign up to the show again, Gabriel said: "Well, I'm single, so I'll do it again!"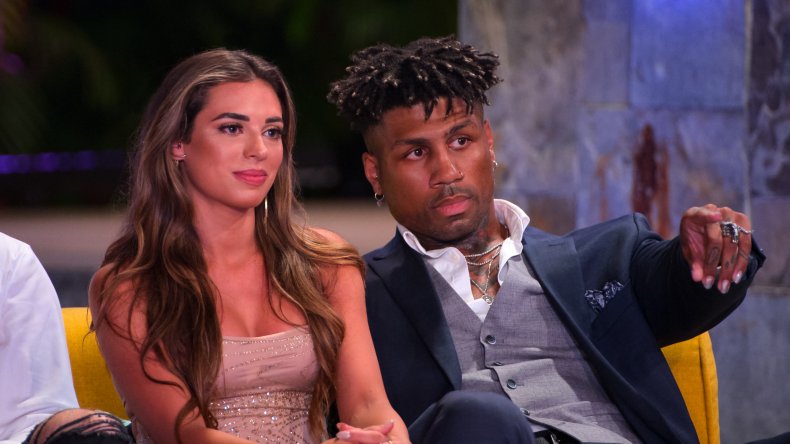 Mitchell Eason, who was also present during the chat, echoed Sasso's comments and said that, because his time on Perfect Match was so "unique," he likely wouldn't be keen to repeat it.
"All the relationships formed between all of us were so unique and I feel like I learned a lot about myself on this show, genuinely," the former The Circle star said.
"I said to Chloe [Veitch], 'I think I struggle with commitment' and that's something I hadn't even realised until we were filming the show," Eason added.
Amid social media buzz regarding the future of Perfect Match, the show's host, Nick Lachey, has revealed who he would like to see taking part in a second season, should the series return.
The first season of the show followed a cast of famous faces from a variety of Netflix reality television shows such as Love Is Blind, The Ultimatum: Marry or Move On, Selling Tampa, Too Hot to Handle, and The Circle.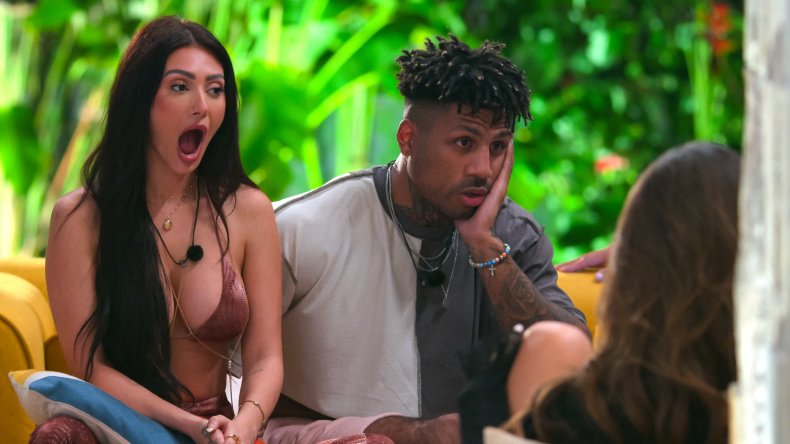 Contestants lived together in a luxury villa in Panama as they paired up with the co-star they believed themselves to be most romantically compatible with and competed in a series of challenges and games with their partner.
"There's some really interesting casting opportunities—if we're lucky enough to get a Season 2," Lachey told Newsweek while discussing the show's potential comeback.
He continued: "I think, you know, from Season 3 of Love Is Blind, Bartise [Bowden] and Cole [Barnett] both. I would love to see them have another shot at, I don't want to say 'redeeming themselves' but I think they got a really bad wrap on Season 3 and I'm not sure it was totally, deserved, honestly."
The "bad wrap" Lachey is referring to for Bowden is the backlash he faced from fans when he said "no" to Nancy Rodriguez at their Love Is Blind wedding.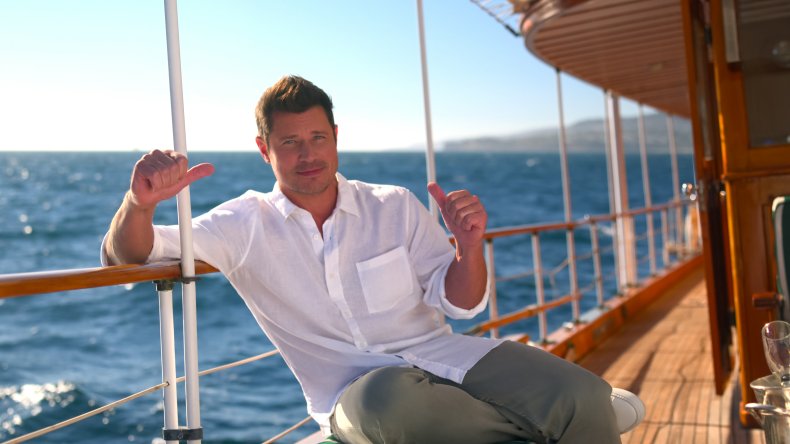 He took part in the first season of Perfect Match but came under fire from Netflix viewers once again due to his treatment of Twentysomethings: Austin star Abbey Humphreys.
Barnett, meanwhile, face the wrath of Love Is Blind viewers when he was turned down by his fiancée Zanab Jaffrey during his own nuptials, where he was called out by his partner for "disrespecting, insulting, and critiquing" her throughout their relationship.
Despite the contestants not being the most popular with some viewers, Lachey thinks a turn on a second season of Perfect Match could help them both.
"I'd love to see them get another shot at love and another shot at finding their match out there. They're both great guys and it would be fun to see them have the chance," Lachey added.
Perfect Match Season 1 is available to stream on Netflix now.