Which 'Perfect Match' Couples Are Still Together? Where the Cast Are Now
The inaugural season of Perfect Match has come to an end on Netflix, leaving fans with many questions about the contestants who starred in the dating show.
The series, which followed a cast of famous reality television stars as they searched for love, saw plenty of drama and shocking twists throughout its 12 episodes.
At the end of the season, there were several loved-up couples going strong but, seeing as Perfect Match filmed in early 2022, viewers have questioned whether the duos that were together at the end of the show are still romantically involved.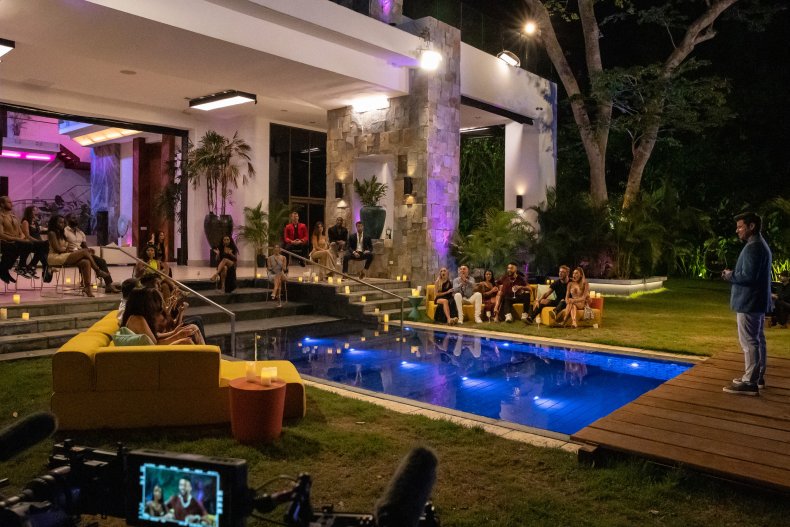 Newsweek has everything we know so far about which Perfect Match couples are still together.
Which Perfect Match Couples Are Still Together?
Unfortunately for Perfect Match fans, none of the three major couples that were still standing at the end of the show are still together.
Dom and Georgia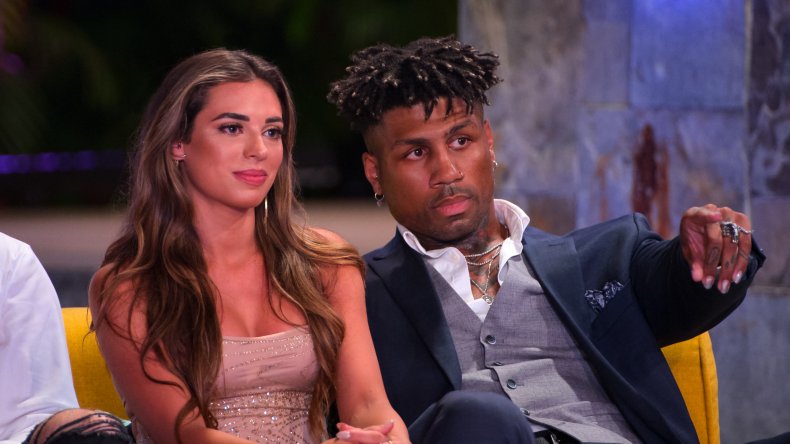 The Mole's Dom Gabriel and Too Hot to Handle's Georgia Hassarati were crowned the winners of Perfect Match but, unfortunately, they are no longer together.
Hassarati began dating Too Hot to Handle star Harry Jowsey in June 2022 and though they broke up a few months later, they appear to have since reunited.
Gabriel is not currently in a relationship, and told Newsweek before the launch of Perfect Match that he is "single."
Speaking about their split, Hassarati confirmed that she and Gabriel never even got the chance to take the all-expenses-paid vacation that was their prize for winning the show.
"We're not together anymore but we are in a good place. We're both just very focused on ourselves and our careers, so we haven't gone on that trip!" she told Newsweek.
Joey and Kariselle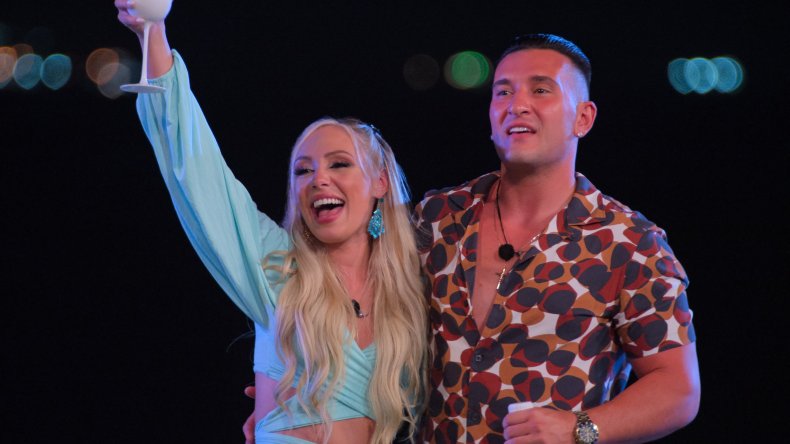 Joey Sasso and Kariselle Snow had a pretty smooth run throughout Perfect Match and in the finale, former The Circle winner Sasso asked Snow to marry him.
The couple had a romantic relationship in the past, prior to the filming of the show, but came face to face once again when they both entered the Perfect Match villa in the very first episode.
While many thought that the proposal signaled the start of a long and happy relationship for the pair, they too have broken up since the show wrapped.
"Unfortunately we are not together anymore," Sasso confirmed to Newsweek in February, adding: "It's difficult."
"You know, when you're away and filming and in love and then you have to go back to real life...I think when both of us are feeling like we're not on the same page with things...it's probably best to just call it off for right now, go off in our separate directions, and see what life has in store for the future," he said.
Sasso also said that the former couple is still on good terms, joking that they are like "the divorced mom and dad of Perfect Match."
Chloe and Shayne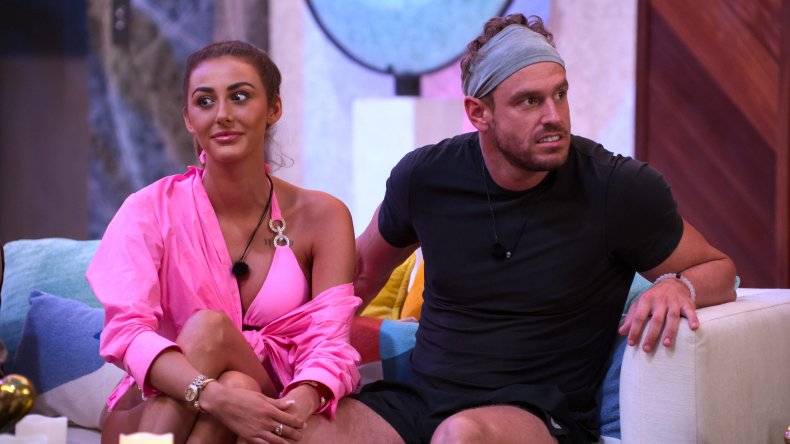 Former The Circle and Too Hot to Handle star Chloe Veitch arrived on Perfect Match during episode four and briefly matched with Love Is Blind's Shayne Jansen.
Her ex-boyfriend, Mitchell Eason, then arrived at the villa and the pair decided to give things another ago. But later in the show, during episode eight, Eason admitted to Veitch that he actually was not ready for a relationship, putting a halt on their revived romance.
Veitch then backtracked and reunited with Jansen, whom she previously opened up to Newsweek about her "insane" connection with.
Despite the many hurdles Veitch and Jansen overcame while on Perfect Match, their romance has not continued past the show.
"It's not worked," Veitch told Newsweek. "We had an amazing time on the show—it was a whirlwind of romance and love, and ups and downs, but it was a rollercoaster that I needed to get off."
Other couples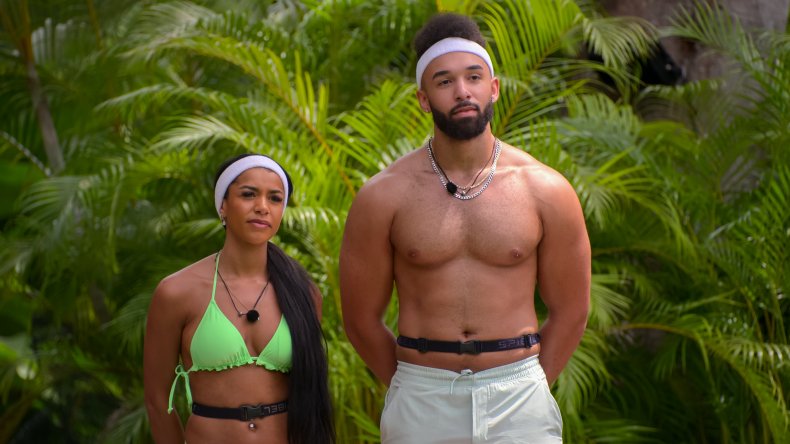 Love Is Blind's Bartise Bowden and Too Hot to Handle's Izzy Fairthorne, as well as The Circle's Nick Uhlenhuth and Love Is Blind's Lauren "LC" Chamblin, were also coupled up at the season finale but had only become romantically involved in the final days of the show. Neither couple appears to still be together.
Meanwhile, Francesca Farago, who decided to leave the villa right before the finale after realizing she didn't want to continue her romance with Love Is Blind's Damian Powers, has moved on with her boyfriend, TikToker Jesse Sullivan.
Season 1 of Perfect Match is available to stream on Netflix now.