'Perfect Match' Spoilers: Are Dom and Georgia Still Together?
Dom Gabriel and Georgia Hassarati appear to have found love on new Netflix dating show Perfect Match.
Gabriel, who originally starred on The Mole, and Hassarati, from Too Hot to Handle, are currently matched up in the series, which sees various reality television stars thrown together in a luxurious villa and forced to couple up with whomever they think they are most compatible.
The first four episodes of Perfect Match were released on Netflix on February 14 and saw Gabriel embark on a brief romance with Hassarati's friend, and fellow Too Hot to Handle alum, Francesca Farago.
The duo appeared to be one of the strongest couples of the cast, but when Love Is Blind star Damian Powers, with whom Farago has a complicated history, arrived at the villa, Gabriel was dumped.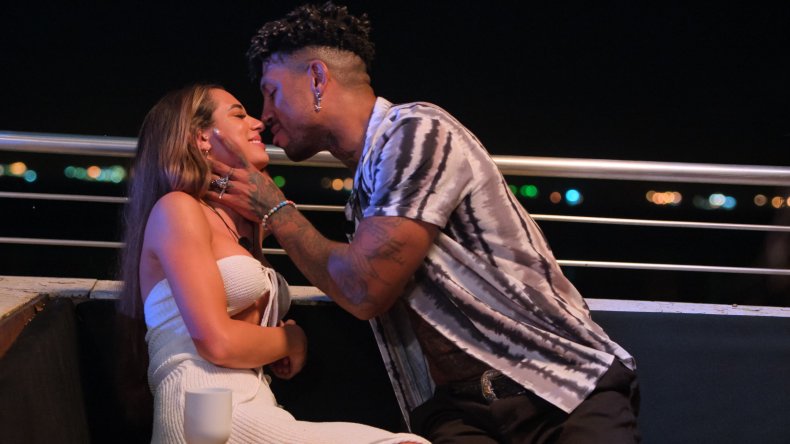 Though he initially threatened to quit the show over the heartbreak, Gabriel later matched up with Hassarati and throughout the second batch of episodes, which were released on February 21, they have gone from strength to strength.
Perfect Match was filmed in early 2022, and this has left fans curious as to whether the couple have made their relationship work beyond the show.
Newsweek has everything we know so far about Gabriel and Hassarati's relationship.
Are Dom and Georgia Still Together?
On Perfect Match
On the show, Gabriel and Hassarati are still together. The pair matched after Farago, Gabriel's previous partner, matched with Powers and left Gabriel single.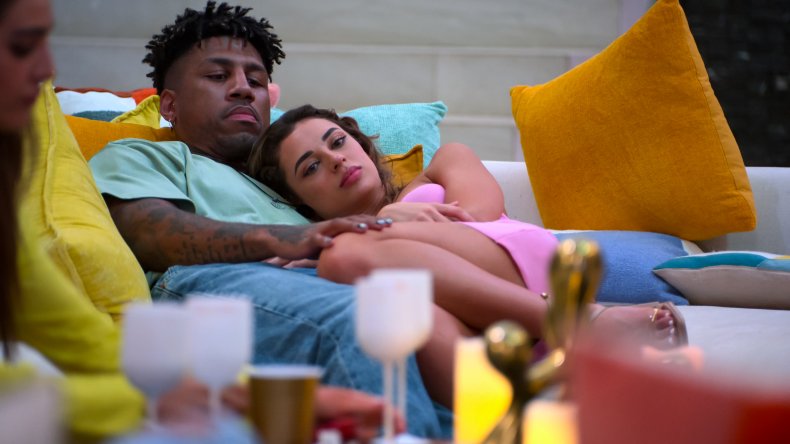 Hassarati was previously coupled up with Too Hot to Handle's Chase DeMoor, though the pair ran into a bit of awkwardness when Hassarati accused him of having a girlfriend outside the show—something he denied.
While Gabriel and Hassarati seem happy together on Perfect Match at the moment, fans of the show know that things can change very quickly throughout the episodes.
The final batch is still to be released on February 28, so fans will need to wait until then to find out exactly how their relationship progresses.
Georgia's Boyfriend
While fans are still in the dark as to whether Gabriel and Hassarati's romance lasts until the end of Perfect Match it, unfortunately, looks pretty certain that they do not stay together past the show.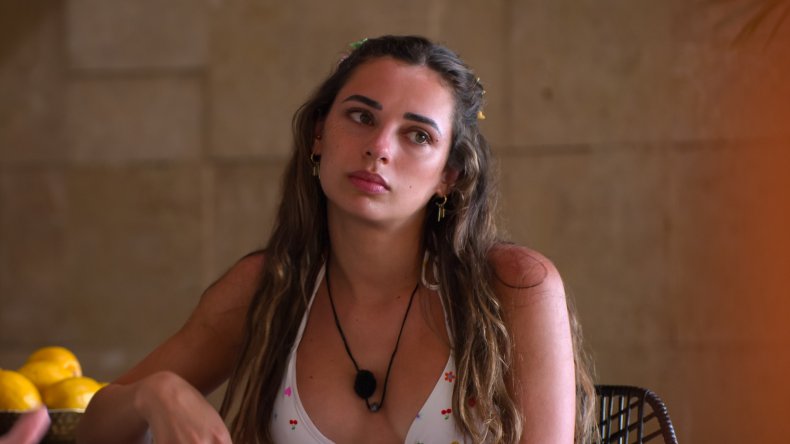 Hassarati spent the second half of 2022 in a relationship with somebody else, making it pretty clear that she and Gabriel are no longer an item.
She began dating Too Hot to Handle star Harry Jowsey, who interestingly was once engaged to Farago, in June 2022 and though they broke up a few months later, they appear to have since reunited.
In a recent video Hassarati shared on TikTok, Jowsey appears to walk behind her in the background.
She also shared a picture on her Instagram account of herself holding big bouquet of roses that look very similar to the ones posted by Jowsey on his own Instagram Story.
Jowsey appeared on the very first season of Too Hot to Handle with Farago.
He later proposed to her during the March 2020 virtual reunion, infamously popping the question with a ring pop candy.
The pair continued to be on and off before splitting for good in January 2021.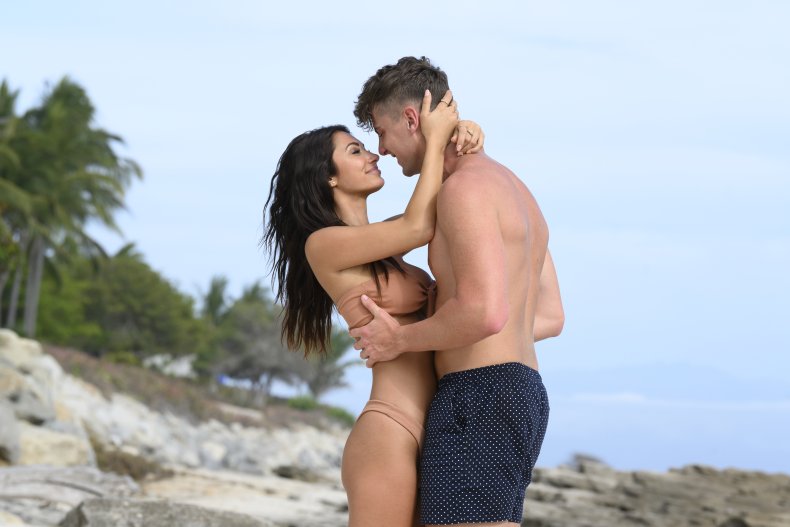 Following news of Jowsey's reunion with her friend and co-star Hassarati, Farago has revealed how she feels about them getting back together.
She told Variety in February 2023 that she thought Hassarati was going to "learn the hard way," and alluded to her own split with Jowsey, saying: "I've seen interviews of her talking about things that he had done to her, and I was like, it's what exactly what happened to me."
Farago added that she doesn't fully believe in their romance, saying: "I'm not going to say she's disingenuous, but it's just, like, sketchy, to me. And his intentions are sketchy to me. It's just convenient that they're back together a week before [the Perfect Match] premiere. I don't really trust either of them."
The first eight episodes of Perfect Match are available to stream on Netflix now. The final four episodes will be released on February 28.