'Perfect Match': Mitchell Defends Comments on Chloe and Shayne's Reunion
Mitchell Eason has opened up about comments he made about Chloe Veitch and Shayne Jansen's relationship on the season finale of Perfect Match.
Eason joined the Netflix dating show during the fourth episode, where he was seen reuniting with former The Circle and Too Hot to Handle star Veitch, 23.
Veitch also arrived on Perfect Match during episode four and briefly matched with Love Is Blind's Jansen, before her ex-boyfriend, Eason, arrived at the villa and the pair decided to give things another ago.
Later in the show, during episode eight, Eason admitted to Veitch that he actually was not ready for a relationship, putting a halt on their revived romance.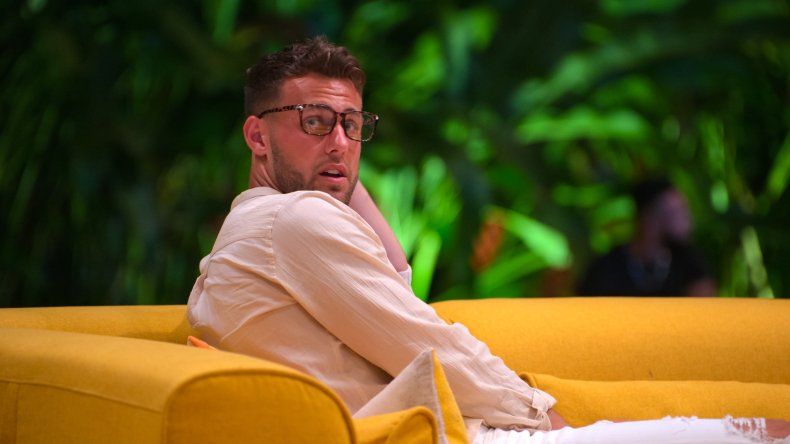 Veitch then backtracked and reunited with Jansen, whom she previously opened up to Newsweek about her "insane" connection with.
In the season finale, all the contestants from Perfect Match, including those who had previously been eliminated, returned to find out who had won the show from host Nick Lachey.
During the discussion that took place before The Mole's Dom Gabriel and Too Hot to Handle's Georgia Hassarati were crowned the winners, Lachey was seen asking Eason, who met Veitch when they both starred on The Circle Season 2, if he thought Veitch and Jansen are a good match.
Eason responded that he did not, and has now explained why he made the comments about his former girlfriend, who he dated for eight months in 2021, and her new love.
Speaking ahead of Perfect Match Season 1's release on Netflix, Eason told Newsweek that he still had "a lot of love" for Veitch while the finale was being filmed, and still does to this day.
"No matter what happens in life, or on the show, me and Chloe remain good friends," he continued. "I still think the world of her, she's a superstar, she's an awesome person!"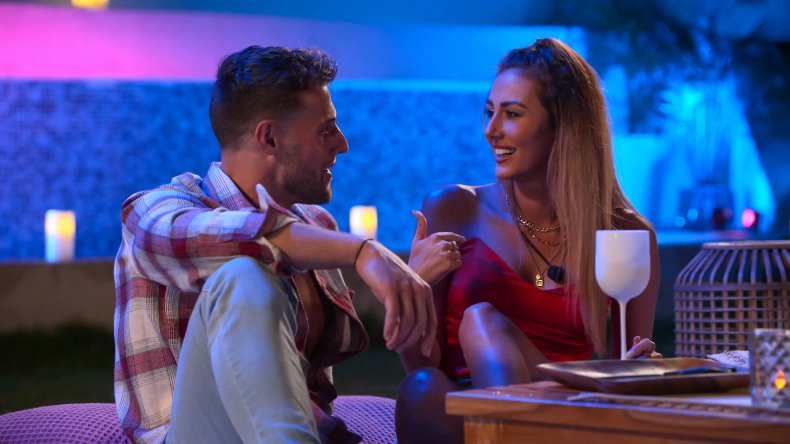 Eason added that it's "tough" to say whether jealousy played a part in his denouncing of Veitch and Jansen's romance.
"I didn't see compatibility, genuinely speaking, and I said, 'I don't know if this is a good match and fit.' I'm not going to be one to sugarcoat things," he explained.
Eason concluded: "That's just how I am. I didn't see a good fit there and I called it how I [saw] it, out of love!"
Meanwhile, Lachey has teased the potential return of Perfect Match and, while he was unable to confirm if the show would be back for a second outing, he did detail which famous singletons he would like to see joining the cast if it does.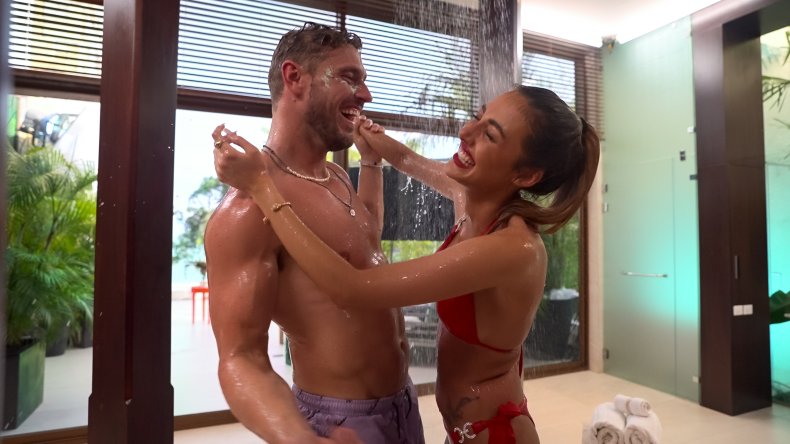 "There's some really interesting casting opportunities—if we're lucky enough to get a Season 2," Lachey told Newsweek.
He continued: "I think, you know, from Season 3 of Love Is Blind, Bartise [Bowden] and Cole [Barnett] both. I would love to see them have another shot at, I don't want to say 'redeeming themselves' but I think they got a really bad wrap on Season 3 and I'm not sure it was totally, deserved, honestly."
"I'd love to see them get another shot at love and another shot at finding their match out there. They're both great guys and it would be fun to see them have the chance," Lachey added.
Perfect Match Season 1 is available to stream on Netflix now.