Andrew 'Obsessed' With Making Royal Return, Using Queen to Do It
Author and former editor of Vanity Fair, Tina Brown, has said that Prince Andrew has "always been a dim bulb and something of an oaf," but that he has become "obsessed" with making a royal return to form after retiring from public life in the wake of a sexual assult allegations brought against him by accusor Virginia Giuffre.
The prince has denied any allegation of wrongdoing and earlier this year settled out of court a lawsuit brought against him by Giuffre related to her claims. It was reported that the prince settled the lawsuit for an estimated $10 million before Queen Elizabeth's Platinum Jubilee so as not to detract from the national events.
"Andrew has always been a dim bulb and something of an oaf, let's face it," Brown told 60 Minutes Australia in connection with her new book The Palace Papers: Inside the House of Windsor, the Truth and the Turmoil.
"Andrew has been canceled essentially," she added in regard to the negative public opinion of the royal who in a recent YouGov poll only received a 6 percent positive reaction response. "I mean you couldn't be more canceled than Andrew right? He's been told, 'you're done'."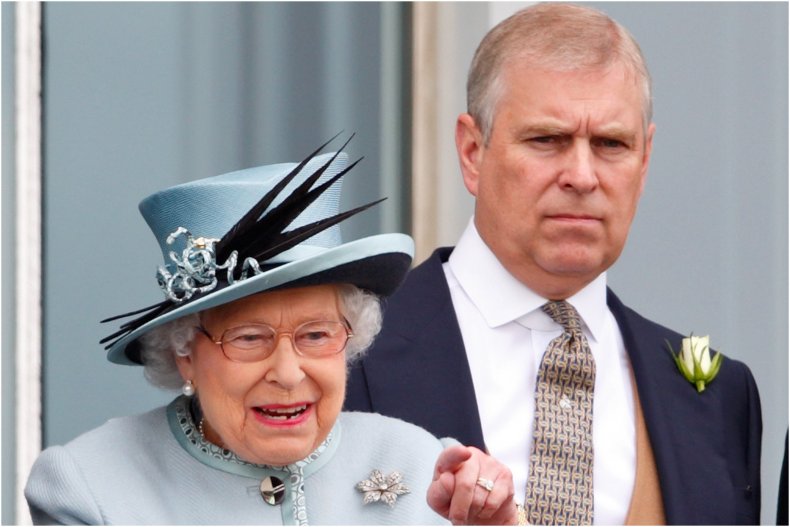 The prince stepped down from public life in May 2020 following increased critical public and press attention in the wake of his 2019 Newsnight interview in which he denied claims made by Giuffre that the pair were introduced by Andrew's acquaintance, notorious pedophile Jeffrey Epstien.
In January 2022, the palace announced that Andrew was to resign all of his formal military patronages and cease using his HRH (His Royal Highness) titles acting henceforth as a private citizen. This left the once busy prince with no role and no defined future.
"Where do you stash a 61-year-old healthy man who has no desire to be stashed anywhere and who is going to keep trying to push himself out onto the public stage?" Brown told 60 Minutes Australia. "He's not going quietly. In previous centuries, Andrew would have been banished to the borders you know, and locked up in some castle keep but you can't do that in the 21st century."
"Andrew lives like a stone's throw from mummy in Windsor Great Park, and he's going to be out there at every turn," she continued.
The first of these occasions was in March 2022 at the service of thanksgiving for the life of the queen's late husband, Prince Philip, at Westminster Abbey.
The monarch had canceled her attendance at events around the service to ensure she was fit enough to attend having suffered from multiple health scares in the fall of 2021 and since then has had "episodic mobility problems" that have left her in need of a walking stick.
Andrew's attendance at the service, his first public outing since settling the Giuffre lawsuit, was expected. What was not expected was for the prince to play a principal role in the proceedings by walking his mother to her seat in view of the congregation and camera crew. This was seen as a push for a royal redemption for which the queen was heavily criticized for having sanctioned.
"I think nobody was happy to see him at her side at that service," Brown said, "but I'm also told that he pushed his way in, that in fact he wasn't supposed to be walking down the aisle with her."
"She was supposed to be handed off at that point to the Dean and he was supposed to walk her there," she continued. "But, you know - when a queen's son sort of elbows his way into the shot no one's going to have a scene in the middle of a memorial service, so that's what happened. It was a source of great anxiety and sorrow to the family, and I think to everyone actually because it was not as they say, 'a good look'."
More than "not a good look," Brown considers the move "dangerous actually. It's not a good situation."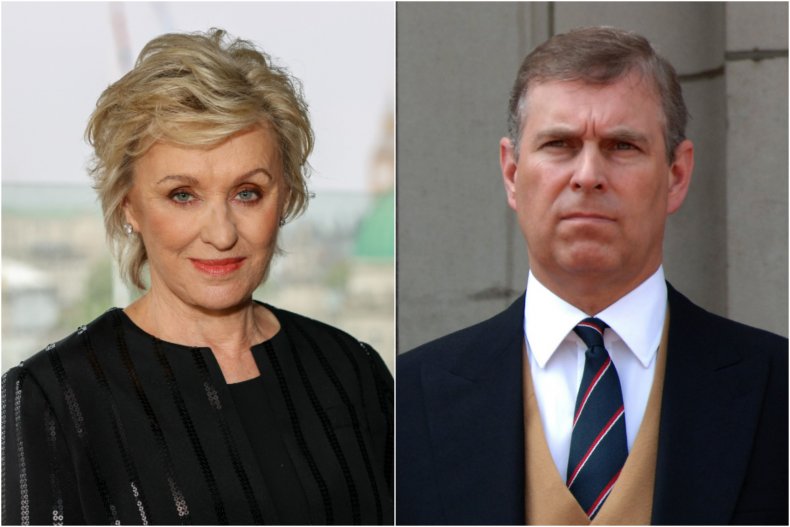 On why the queen has stuck by her son following his recent troubles, Brown feels that:
"The queen has a very, very soft spot for Andrew. She has found his conduct—I'm sure—distressing but, you know, a mother is a mother and you cannot tell a mother what to feel about her children."
It is his mother's affection and his closeness to her that the author feels he sees as the key to his much longed-for return to public life.
"Andrew fully expects to be rehabilitated," she said. "He's not even accepted that he's going to have to have a quiet few years."
"Andrew believes strongly that he can get back and I'm told that this is something that he's obsessed with and that he believes that this is going to happen. That over due time he will get back into the mix and of course, his mother right now is the best route as he sees it because the queen's stature is such that no one is going to say to her 'you cannot see your son' and even though she has no desire now to have him seen with her on balconies and understands, knows and wishes for him not to be part of that he can keep pushing his face in."
This year marks the queen's Platinum Jubilee celebrations and reports at the time of Prince Philip's memorial speculated that Andrew hoped to make his return in time to stand on Buckingham Palace's balcony with the rest of the royals for the event.
This delicate issue was sidestepped by the palace when they announced last month that only working members of the royal family had been invited to stand on the balcony with the queen. This not only eliminated Andrew's chance of a balcony photo-op but Prince Harry and Meghan Markle's too as they stepped down from working royal roles in 2020.