Prince Harry made a surprise cameo during the first episode of wife Meghan Markle's podcast on Tuesday during an interview with tennis star Serena Williams.
Meghan's podcast Archetypes was created to look at the labels in modern-day society that attempt to hold women back. It's produced by the royal's Archewell Audio production company in conjunction with Spotify.
For the first episode of the series, which was announced in March, Meghan interviewed her friend Serena, who recently announced that she would retire from playing tennis professionally and focus on independent business pursuits and growing her family.
Early on in the 57-minute episode, Meghan introduces Harry, who had walked in as the duchess began her remote conversation with Williams.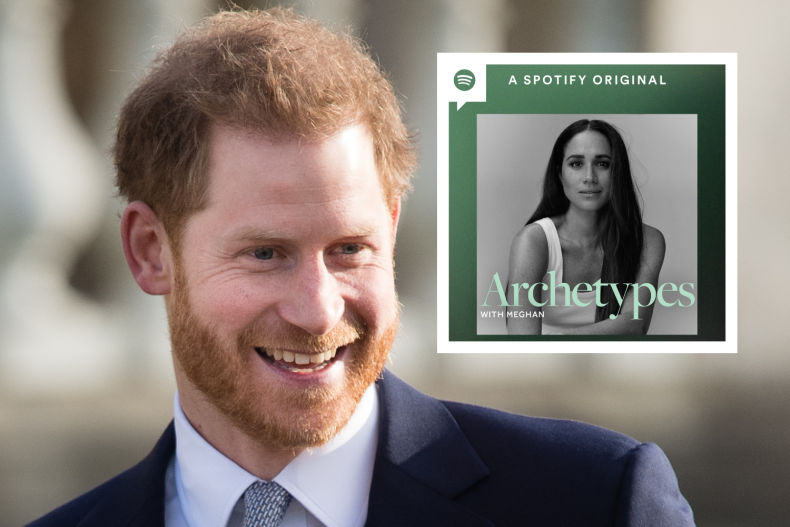 "You wanna come say hi? Look who just popped in," Meghan says before she and Serena are heard imitating an English accent.
"How you doin?...I like what you've done with your hair! That's a great vibe," the prince says before telling the athlete to "come and see us."
After Meghan told Harry that she and Serena would make a plan, he exited the room, telling the pair to "have fun."
This is not the first time the prince made a cameo in one of Meghan's solo projects.
During the video announcement of her 2021 40X40 birthday initiative, which encouraged professionals to spend 40 minutes of their time mentoring young people, Harry was seen juggling outside a window of the couple's Montecito mansion. The moment was featured as a "blooper."
The release of the first episode of Archetypes marked the couple's first significant content release of 2022 resulting from the media deals they signed with Spotify and Netflix after stepping down as full-time working royals in 2020.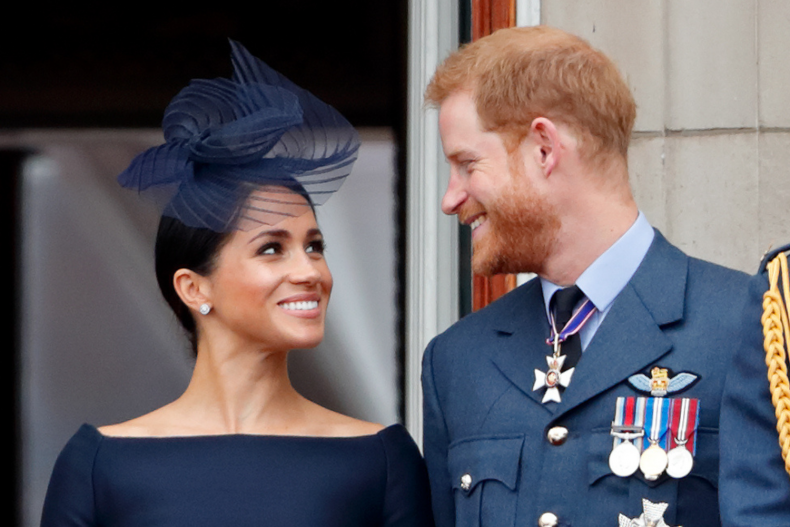 In December 2020, the couple released a special holiday episode of a joint podcast with Spotify under the Archewell Audio name, the audio production arm of their Archewell organization. The special featured cameo appearances from celebrities such as Tyler Perry, James Cordon and Sir Elton John, but since then Harry has not announced any further podcast projects.
During the interview, Meghan covered subjects ranging from Serena's recent Vogue collaboration and retirement announcement, to how the word "ambitious" can be considered derogatory when applied to successful women.
Listeners were given an insight into how Meghan has approached and dealt with life in the public spotlight since becoming a member of the royal family.
One topic covered was the "Harry's Girl is (Almost) Straight Outta Compton" headline run by a British newspaper in 2016 when news that she was dating Harry became public knowledge. This was felt to be racially insensitive and was brought up by Prince Harry during the Sussexes interview with Oprah Winfrey in 2021.
"I'm the one, for the record, that grew up in Compton," Serena said.
"I'm like, 'I'm not from Compton,'" Meghan said. "I've never lived in Compton. My mom doesn't live in Compton. But by the way, what's wrong with Compton? My girl Serena's from there!"
The royal also revealed that during her tour of South Africa in 2019, her infant son Archie's bedroom caught on fire while she and Harry were at an official engagement.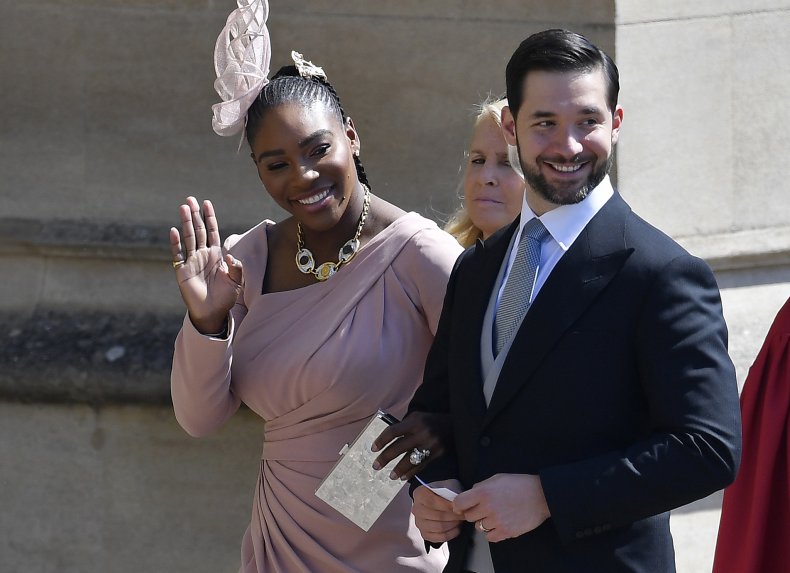 "I'm giving this speech to women and girls, and we finish the engagement, we get in the car and they say there's been a fire at the residence," she recounted to Williams. "What? There's been a fire in the baby's room. What?"
Though Archie was not in the room at the time of the fire, the royal discussed her desire to stay with her son instead of heading out on more official duties. It's implied that the palace staff accompanying the tour denied her request.
"I was like, 'can you just tell people what happened?'" she told Williams. "And so much, I think, optically, the focus ends up being on how it looks instead of how it feels...And even though we were being moved to another place afterward, we still had to leave him and go do another official engagement."
Meghan announced at the end of the episode that the guest for the second installment due out next week will be pop star Mariah Carey.