Prince Harry fought on the front line in Afghanistan and later used money left to him by Princess Diana to set up a new life with Meghan Markle in America.
The Duke and Duchess of Sussex stepped back from royal duties at the end of March 2020, leaving Harry at risk of financial failure for the first time in his life.
However, they got established quickly and now have a mega Netflix deal, a Spotify podcast and a nine bedroom mansion in Montecito.
Harry and Meghan had a little help from a very special person after Harry used the millions left to him by Princess Diana to help them get set up in California after they stepped back from royal duties.
How Much Did Diana Leave Harry?
Harry and Meghan's Oprah Winfrey interview gave the couple the chance to describe their own journey to financial independence.
The duke said: "My family literally cut me off financially and I had to afford security for us. Yeah, in the first quarter of 2020."
He added: "I brought what my mum left me. And without that, we would not have been able to do this, so touching back on what my mother would think of this, I think she saw it coming. I certainly felt her presence throughout this whole process."
Princess Diana's will was published a year after her death in a rare move for the royal family, with a lawyer at the time stating her estate wished to be transparent.
William and Harry's mother left £21.5 million with around £8.5 million inheritance tax deducted, according to a report by Reuters in March 1998, when the will was published.
The £13 million leftover was predominantly split between her sons, though her 17 godchildren were allowed to choose a memento from her possessions and her former butler Paul Burrell was left £50,000, according to the news agency. This left the brothers around £6.5 million at the point the inheritance was paid.
At the time, The New York Times reported that the post-tax pot amounted to around $21.45 million based on 1998 currency conversions.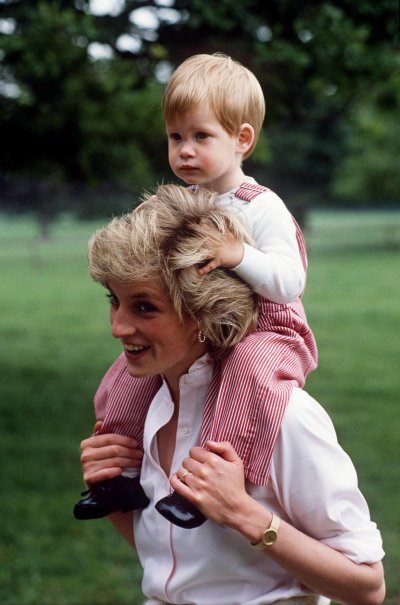 The money was invested on behalf of the princes, who in accordance with the will were only granted full access when they turned 30.
Lawyer Martyn Gowar at the time told Reuters there was no legal requirement to publish the will but said "the family had come to the conclusion that in view of the great public interest, this was the appropriate thing to do."
Prince Harry's Financial Support From Prince Charles
Prince Charles' staff pushed back on Prince Harry's characterisation of the financial settlement he got from his father in June.
Accounts from the Prince of Wales' annual review list funding for the activities of The Duke and Duchess of Cambridge and The Duke and Duchess of Sussex, with £4.4 million ($6.1 million) assigned to the heading during the tax year April 2020 to March 2021.
It is not clear how much went to Harry, but a senior Clarence House spokesperson told the BBC: "The Prince of Wales allocated a substantial sum to support them with this transition. That funding ceased in the summer of last year."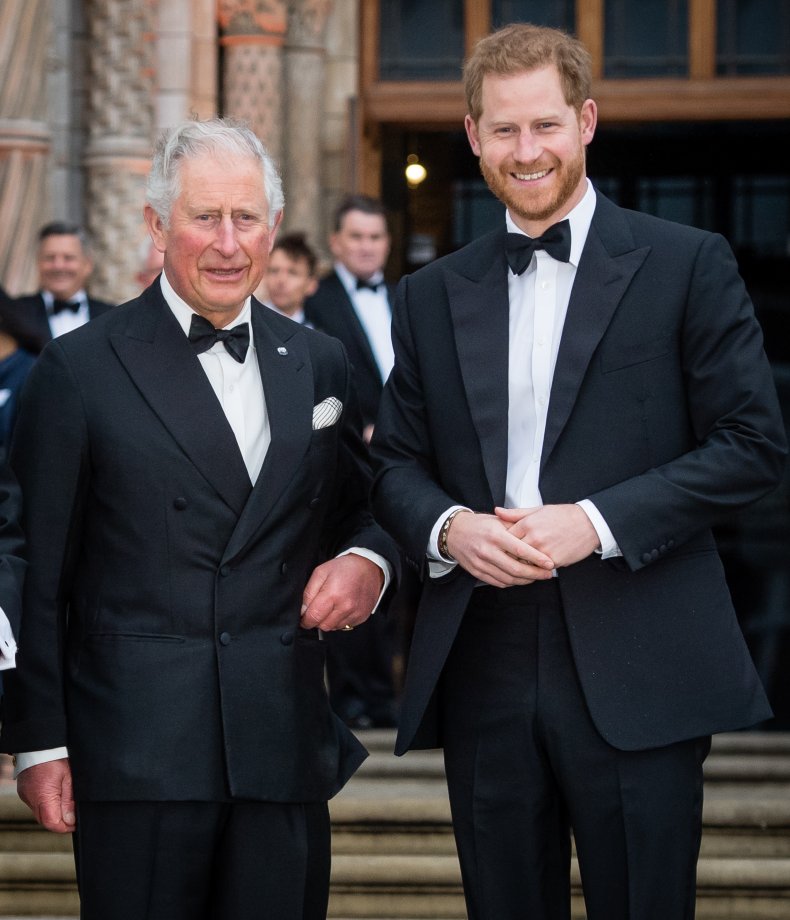 What Does Prince Harry Do for a Living?
Prince Harry and Meghan Markle signed a mega Netflix deal, announced in September 2020.
Beyond their assets, this has now given the couple a new source of income, alongside their multi-year Spotify deal for podcast Archewell Audio.
Their first Netflix production will be Heart of Invictus, which follows competitors in the Invictus Games The Hague 2020, which will now be in 2022 due to coronavirus.
Harry said in a statement on his website: "As Archewell Productions' first series with Netflix, in partnership with The Invictus Games Foundation, I couldn't be more excited for the journey ahead or prouder of the Invictus community for continuously inspiring global healing, human potential and continued service."
Meghan has also invested in startup Clevr Blends, which makes oat milk instant lattes and has released a children's book, The Bench.
Prince Harry was co-creator and an executive producer on the Apple TV docuseries he made with Oprah Winfrey, The Me You Can't See, according to Forbes.
The duke this week announced he is writing a memoir bought by Penguin Random House and due for release in 2022.
He said in a statement: "I'm writing this not as the prince I was born but as the man I have become. I've worn many hats over the years, both literally and figuratively, and my hope is that in telling my story—the highs and lows, the mistakes, the lessons learned—I can help show that no matter where we come from, we have more in common than we think.
"I'm deeply grateful for the opportunity to share what I've learned over the course of my life so far and excited for people to read a firsthand account of my life that's accurate and wholly truthful."
They also own the Achewell Foundation, which is the charity arm of their new U.S. empire.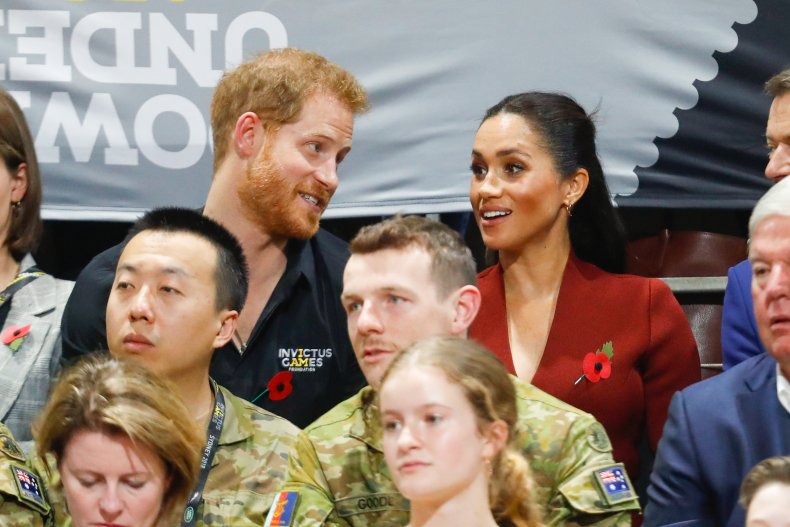 Prince Harry's Net Worth
Net worth is ordinarily drawn up based on the value of assets a person owns, though this becomes complicated with members of the royal family.
Queen Elizabeth II and her relatives have complex financial and ownership arrangements, with many of their most grand residences being held in trust on behalf of the public rather than owned by them outright.
This applies to Harry and Meghan's U.K. home, when they lived at Nottingham Cottage in Kensington Palace, part of the Crown Estate.
They then moved to Frogmore Cottage which again is part of the Crown Estate, held by the queen in trust on behalf of the public.
Even the chandelier earrings given to Meghan by Saudi Arabia Crown Prince Mohammed bin Salman as a wedding present are considered crown property since they were a gift from a foreign head of state.
However, since quitting royal duties Prince Harry and Meghan Markle have amassed one particularly valuable asset—their $14.7 million mansion in Montecito, Santa Barbara.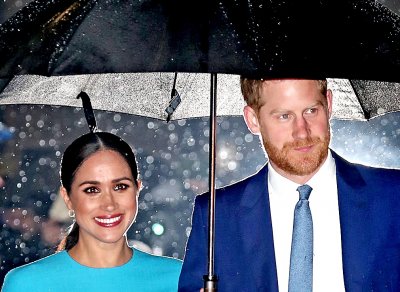 The couple put up $5.2 million in cash supported by a $9.5 million mortgage over 30 years with 2.49 percent interest, according to public records seen by Newsweek.
The prince also has items of jewellery left to him by Diana, though he gave her sapphire and diamond engagement ring to brother Prince William to give to Kate Middleton.
Harry and Meghan have historically been private about the specific figures they have been paid for deals such as the ones with Netflix, Spotify and their book publishers, making a net worth difficult to calculate.
However, their trajectory could be set to soar with experts telling Newsweek the real money could lie in the couple growing their investment portfolio through start-ups like Clevr Blends.
Professor Johnathan Shalit, founder of U.K.-based InterTalent Rights Group, previously told Newsweek: "My guess is they'll be the $10 billion royal couple. I'll tell you why, the way you become multi-billionaires is you get involved before the shares explode.
"Lots of startups and companies are going to want Meghan and Harry attached to their product so that in turn will create other investors and other shareholders.
"So they're like a shop window for investors. Meghan's going to be a door opener creating opportunities for her partners to get more money.
"Once you get shares and equity and startup companies explode, you can end up being worth billions if you get in at the right time. When I say $10 billion dollars I mean that as a trajectory. It could be ten years."
Prince Harry's Military Service
Prince Harry's first fully fledged career was his 10 years in the British armed forces which saw him do two tours of Afghanistan.
The duke began training at The Royal Military Academy Sandhurst in May 2005 as an Officer Cadet.
His first tour with the army in Helmand Province was confirmed officially by Britain's Ministry of Defence in February 2008, when the royal family's website stated he had been serving for more than two months.
Then in September 2012 he began a second four-month tour which saw him man the guns of an Apache helicopter.
At the end of the tour, he gave an interview quoted in the BBC in which he said: "If there's people trying to do bad stuff to our guys, then we'll take them out of the game, I suppose. Take a life to save a life. The squadron's been out here. Everyone's fired a certain amount."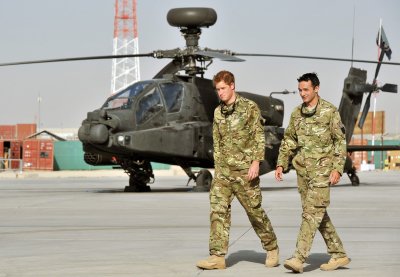 Prince Harry Nude Las Vegas Photos Scandal
Prince Harry's two competing work identities as a royal and a soldier collided in 2012 when he was photographed playing naked billiards with a woman at a party in Las Vegas.
TMZ published the images that August—just a month before he was due to fly out to Afghanistan—and stated they were taken in his private hotel suite.
The royal explained what happened during his interview with the BBC at the end of his second tour of Afghanistan.
He said: "At the end of the day I probably let myself down, I let my family down, I let other people down.
"But at the end of the day I was in a private area and there should have been a certain amount of privacy that one should expect."
He added: "It was probably a classic example of me probably being too much Army and not enough prince. It's a simple case of that."