Prince William Sent Jan. 6 Letter in Unusual Foray Into U.S. Politics
Prince William was inspired to send a letter to the partner of a Capitol police officer after watching the events of the January 6 riots unfold in documentary footage, marking an unusual case of the royal passing comment on U.S. politics.
Sandra Garza, the partner of Capitol police officer Brian Sicknick, 42, who died a day after the Jan. 6 riot having suffered two strokes, revealed to CNN that she received a touching letter of condolence from William.
In the body of the letter William wrote: "Please forgive me if I am intruding but I wanted to write and let you know how sorry I am about the death of your partner, Brian. Having recently watched documentary footage of the harrowing events that took place at the Capitol building I wanted to acknowledge the patriotism and selflessness of Brian."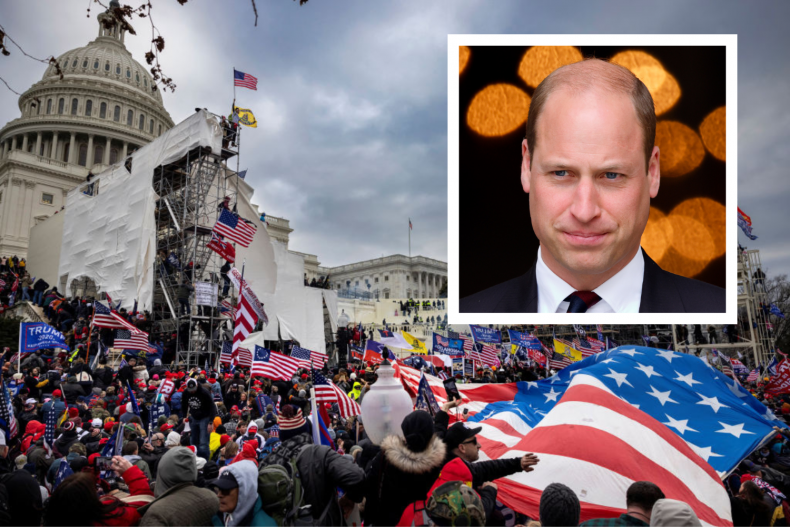 The prince then went on to praise Sicknick's conduct and that of police officers who attempted to maintain order and restrain rioters from entering the Capitol as Congress met to count the Electoral College votes of the 2020 presidential election.
William said: "By all accounts Brian performed valiantly whilst on duty and despite suffering injuries continued to do his utmost to protect those inside. I was terribly saddened to hear that he passed away the following day and hope that you can take some comfort from knowing that it is thanks to law enforcement officers like Brian that the situation did not escalate further and democracy was upheld."
The letter marks a rare instance that the usually reticent prince has passed comment on a U.S. political matter and has received a generally positive response since its release by Garza.
It is not unusual for royals to send messages of condolences to members of the public, but the polarizing political nature of the Jan. 6 riot is of particular note for William given that the British royals traditionally remain politically neutral.
There have been notable deviations from this. Before the 2020 election, Prince Harry and Meghan Markle were criticized for encouraging U.S. citizens to register to vote, saying: "This election I'm not going to be able to vote here in the U.S. but many of you may not know I haven't been able to vote in the U.K. my entire life...As we approach this November, it's vital that we reject hate speech, misinformation and online negativity."
This was interpreted as the couple encouraging people to vote against incumbent presidential candidate Donald Trump and in response to comments made by both Harry and Meghan, Trump said at a White House press briefing: "I'm not a fan of hers. I would say this—and she has probably has heard that—I wish a lot of luck to Harry because he's going to need it."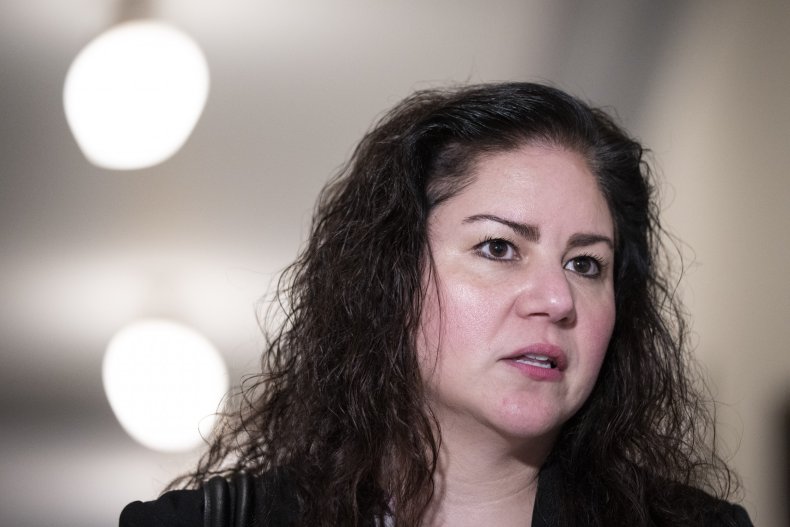 To Garza, William's message was a touching tribute to her late-partner and highlighted the fact that she had received no recognition from Trump, whose supporters in part made up the Jan. 6 rioters.
Speaking to Jake Tapper, Garza said: "Trump does not give two craps about law enforcement or Brian yet Prince William took the time to honor me and Brian."
She then went on to say about the prince: "I just think he is just a beautiful, wonderful person."
The release of William's tribute to Sicknick, which was dated September 2021 but did not reach Garza until recently, comes as the royal has attended two high profile memorial ceremonies in the past two months. One to the victims of the Manchester Arena bombing in 2017 and another to the victims of the Grenfell Tower fire in 2017.
The letter's publication also follows a tribute paid by another member of the royal family to American victims of violence. In May, before traveling to Britain for the celebrations of Queen Elizabeth II's Platinum Jubilee, Meghan paid a private visit to the Texas town of Uvalde to show her respects at a memorial to 19 students and two teachers of Robb Elementary School who were fatally shot by 18-year-old gunman Salvador Ramos.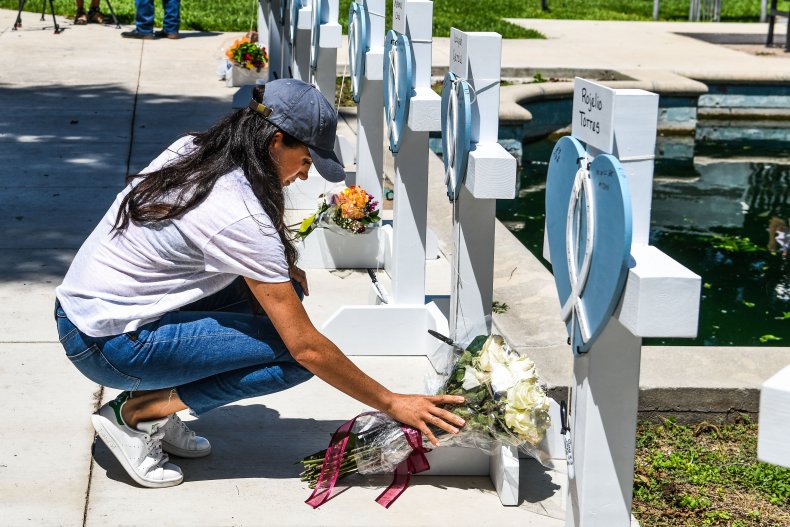 Despite a spokesperson for the royal telling Newsweek that the visit was made in her personal capacity "as a mother" in order to support the community which was going through "unimaginable grief," Meghan received criticism from some who claimed the undertaking was a "publicity stunt."
The U.S. House Select Committee on the January 6 Capitol riot hearings are currently ongoing with the next round scheduled for June 21.