On President's Day, progressive politicians and journalists on social media pushed Congress and President Joe Biden for the $1,400 stimulus checks that Democrats have promised to deliver to Americans.
Before taking office, Biden said that he wanted to act "boldly and urgently" to get the checks passed through Congress. "We don't have a second to waste when it comes to delivering the American people the relief they desperately need," he said. But weeks have gone by since Biden's inauguration and the installment of a new Congress, and the president's stimulus plan has still not been passed.
On Twitter, former Ohio State Senator Nina Turner wrote, "44 Days," alongside a February 13 tweet that pointed out that "it's been 42 days since we installed a new Congress. It's time the American People got their $2,000 checks." Turner is currently running for the U.S. House in Ohio's 11th District.
Independent Vermont Senator Bernie Sanders wrote, "The Covid relief bill when passed is going to do a lot of good for working Americans, but one thing that simply cannot be emphasized enough is that it will cut child poverty IN HALF – the biggest reduction in modern history. That's why we must act and act quickly."
Progressive journalist Walker Bragman wrote, "Joe Biden has been in office almost a month with a Democratic House and Senate. Still no $2,000 relief checks..."
On Sunday, White House Press Secretary Jen Psaki said that Biden would discuss the $1,400 stimulus checks with American voters this week as he hits the road for his first official trip as president.
"The president is looking forward to getting out in the country, engaging with people about his plans to get relief, direct checks into their hands and expedite vaccine distribution and reopen schools," Psaki told The Wall Street Journal.
"That has been his focus for some time," she added, "but he will redouble his efforts in the days and weeks ahead."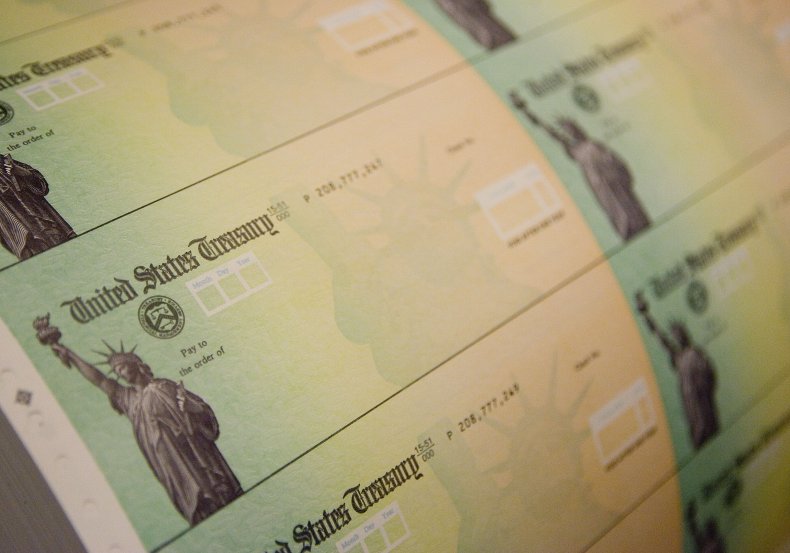 The matter has predictably become contentious among congressional lawmakers. Some Republicans think the direct payments are too costly and others have called for the recipient criteria to be tightened so that only lower-income earners can receive it.
On February 6, House Minority Speaker Nancy Pelosi said Congress would pass the $1,400 checks "before the end of February." But the checks may need to be passed through the Senate without Republican support.
Senate Democrats could pass the stimulus checks using a procedure called budget reconciliation, which would bypass the need for Republican support. However, this procedure would require all Senate Democrats to approve the measure, and Democratic West Virginia Senator Joe Manchin has said he feels uneasy about passing some legislation without Republican support.
In a December 10 speech, Sanders stressed that tens of millions of Americans have lost their jobs and health insurance during the pandemic. Some have depleted their life savings, avoided getting medical care, are going hungry or will owe thousands in back-owed rent once the national eviction moratorium ends, he said, adding that the Black and Latino communities have been hit especially hard.
Newsweek contacted Sanders' office for comment.