Putin Scrambling for Support From 'Outcasts' Shows His Weakness: Expert
Russian President Vladimir Putin's attempts to garner support for his country among other nations amid his widely condemned war in Ukraine demonstrates that Russia is in a "weak position," according to an expert.
Kurt Volker, a distinguished fellow at the Center for European Policy Analysis (CEPA) and former U.S. special representative for Ukraine negotiations, was asked during a UATV interview published Tuesday why Russia was seeking companions in countries that are "outcasts." Volker responded that any countries that are economically and politically capable on their own "want to keep a distance" from Russia and "don't approve of Russia's unprovoked aggression."
"Countries that are in a weaker position that might need some currency, they might need trade, they might need import energy," Volker said. "They'll try to do business with Russia, but they're going to be careful as well because they don't want to be tied up in the global sanctions against Russia."
Volker told UATV that he believes Russia is in a "weak position" and has faced economic and political isolation, as well as heavy military losses. He added that because of this weak position, Russia is "looking for anywhere where they can find some means of showing some kind of support."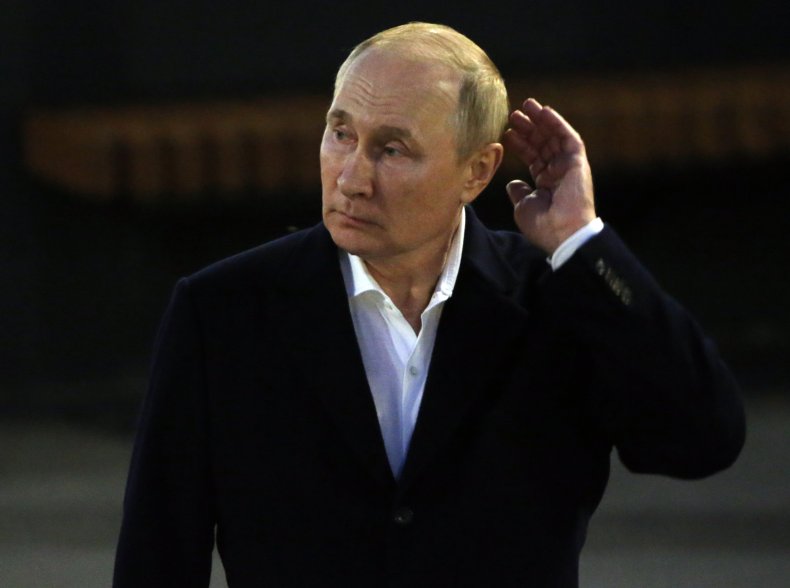 After Putin launched his "special military operation" in Ukraine on February 24, Western countries were quick to impose unprecedented sanctions from Russia, including restrictions or full bans on Russian oil imports by the U.S. and European Union. In addition to the economic fallout, Putin and Russia as a whole have faced consequences when it comes to diplomatic relations with other countries.
Various countries have expelled Russian diplomats, while Russia was suspended from the United Nations Human Rights Council in April.
"The world is sending another clear signal that Russia must immediately and unconditionally cease its war of aggression against Ukraine and honor the principles enshrined in the UN Charter," U.S. Secretary of State Antony Blinken said in a statement at the time. "The international community will continue to hold Russia to account, and the United States will continue to stand with the people of Ukraine as they fight for their sovereignty, democracy, and freedom."
While Volker did not mention specific countries in his response to UATV about Russia's search for support, Belarus could be one key example
Belarusian President Alexander Lukashenko is a top Putin ally. The longtime Russian leader said last month that "unprecedented political and sanctions pressure" from the West was pushing Russia and Belarus toward "unification." Additionally, Putin reportedly agreed in recent months to provide Belarus with $1.5 billion for its participation in import substitution programs.
While Belarus has not entered Ukraine to join the war against Ukraine, it has aided Russia by allowing it to place troops in and launch airstrikes from its territory.
Even before the Russia-Ukraine war, Belarus faced sanctions in late 2021 from the U.S., U.K., Canada and Europe for alleged repression of its residents and human rights violations of migrants.
China, which is facing its own dispute with Taiwan over U.S. House Speaker Nancy Pelosi's recent visit, has sided with Russia on several issues in recent months. When Russia was expelled from the U.N. Human Rights Council, China was one of the few nations to vote against the move, joining Cuba, North Korea, Iran, Syria, Vietnam and others.
In June, Russia and China pledged to continue their "mutual support" for each other on "issues concerning core interests and major concerns, such as sovereignty and security," a Chinese Foreign Ministry readout said at the time.
Putin backed Beijing's opposition to interference in "domestic affairs," such as Hong Kong and Taiwan in return, the release said.
Newsweek reached out to Russia's Foreign Ministry for comment.