Trump Faces Increasing Opposition From Within the GOP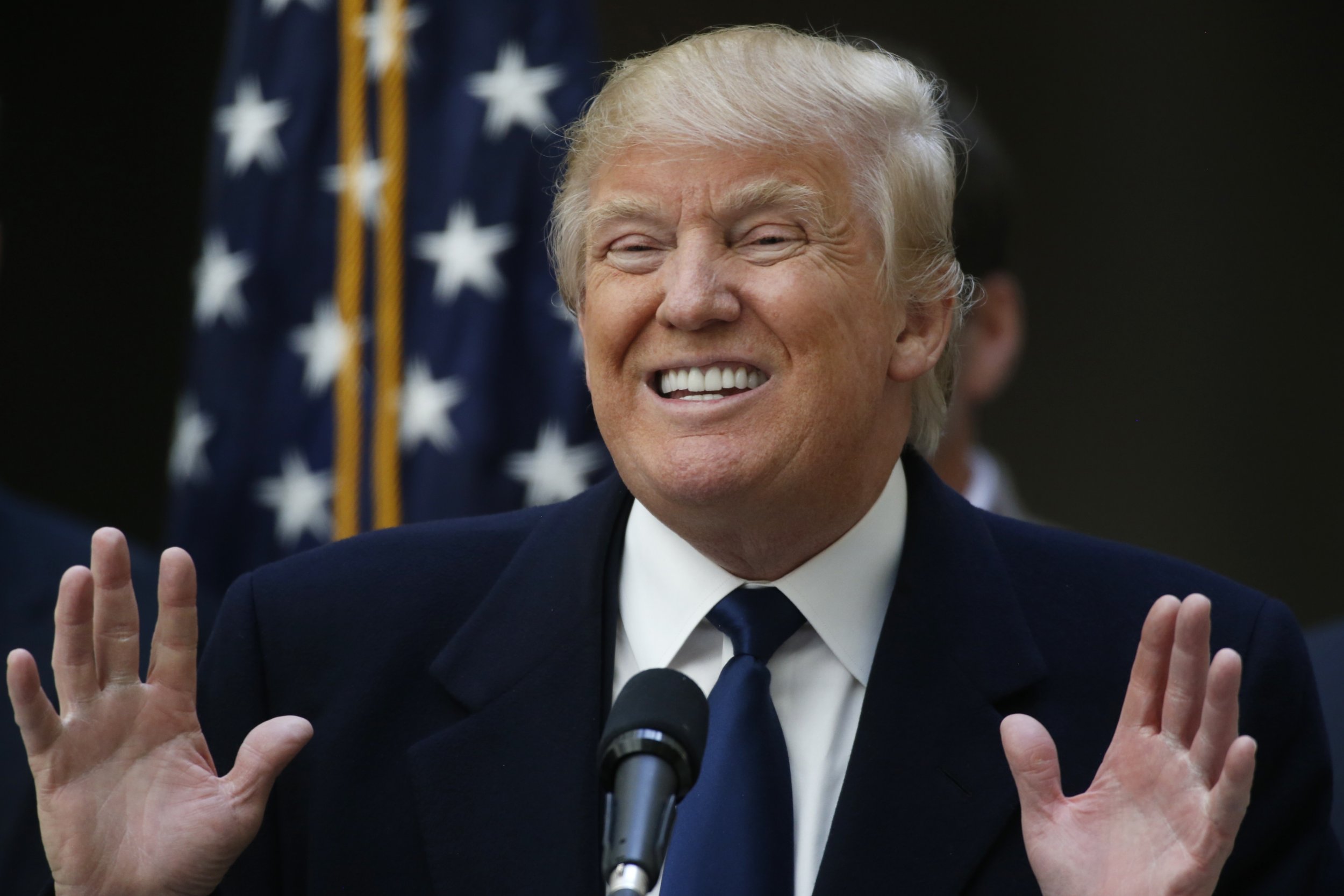 Republican presidential candidate Donald Trump is coming under assault from some prominent members of his own party, who are using multiple advertisements among their efforts to prevent him from racking up delegates and clinching the nomination over GOP rivals Ted Cruz and John Kasich.
More than 120 members of the GOP foreign policy establishment, including former advisers to President George W. Bush, have signed an open letter declaring the billionaire unfit for the highest office of the United States. Some said they are instead open to supporting Cruz, Trump's closest rival, or even the Democratic Party front-runner, Hillary Clinton, according to The Hill. Several admitted they would vote for Clinton if the general election match-up pits her against Trump.
Cruz this month has received endorsements from ex-GOP rivals Jeb Bush, Lindsey Graham and Carly Fiorina. Even Mitt Romney, the 2012 Republican presidential nominee, publicly shared that he would support Cruz in Utah's caucuses, which were held Tuesday. He said his decision was rooted in his realization that a Kasich victory would secure Trump the party's nomination.
Trump's support so far hasn't been affected by his outlandish remarks, whether it's criticizing Fiorina's appearance or seemingly making a reference to Fox News anchor Megyn Kelly's menstrual cycle. He often brushes aside criticism, or later says he meant something different than what the media reported he said. This week, Republican House Speaker Paul Ryan deplored the "ugly" state of the current political discourse during a speech to interns.
Dozens of GOP-supported ads carry the message that Trump should be prevented from clinching the nomination. Some of the language urges Americans to vote against the billionaire, and instead throw their support behind Cruz.
A recent review conducted by the Associated Press discovered that 68 different anti-Trump TV commercials have been broadcast about 40,000 times across the country. About one in every 10 presidential ads publicized in the past year has taken a dig at Trump, according to the report, tracked by Kantar Media's Campaign Media Analysis Group. Pro-Clinton organizations told the AP the Republicans are saving the Democrats money by thrashing out against the seemingly out-of-control Trump.
One widely known ad by Our Principles PAC, which was founded by a former Romney aide, features startled women reciting some of Trump's misogynist comments, including "fat pig," "bimbo" and "dog." "That must be a pretty picture, you dropping to your knees," one woman says, repeating a suggestive remark Trump made during an episode of Celebrity Apprentice, which he hosted before running for president.
"A person who is flat-chested is very hard to be a 10," another woman says. Trump uttered his 1-to-10-scale ranking of women's appearances during one of his interviews on Howard Stern's radio show, also before he became a presidential candidate.
Throughout his campaign, Trump has vowed to return to the United States jobs that have been outsourced to other countries or taken by undocumented immigrants. But a recent report by The New York Times showed that Trump has sought more than 500 visas for foreign workers at his Mar-a-Lago Club in Palm Beach, Florida, since 2010. Meanwhile, federal records indicate only 17 Americans have been hired for jobs as wait staff, cooks and housekeepers at the estate, the Times reported.
Another anti-Trump ad from the PAC opens with him saying, "Remember we used to have Made in the U.S.A.?" It continues with comedian David Letterman holding up men's shirts and ties branded by Trump and made in China and Bangladesh.
Another super PAC, Make America Awesome—launched by a former aide to Republican Governor Scott Walker of Wisconsin—aims to highlight what its members call "the real Trump record," which it says includes mismanaging his companies into bankruptcy four times and getting rich at the expense of taxpayers. banks and investors who loaned money to him.
"He's for Trump, not us," the narrator says at the end of the ad.
The super PAC, which doesn't have a known connection to the Cruz campaign, also created a spot that featured Trump's wife, Melania, during a photo shoot from 2000 with the British GQ magazine, in which she posed nude. The group facetiously invites Americans to meet their possible next first lady, while encouraging them to vote for Cruz. Earlier this week, Trump falsely called out Cruz for the ad, and the two now are engaged in a Twitter fight about their wives.
But amid the negativity toward his campaign, Trump says the ads are not working. He ties his remarks to his slew of victories and to the polls, which he continues to dominate. He says he is the front-runner because Americans are concerned about what's happening in the country.
Trump has said he would "be good for women's health issues." Clinton, the only woman running for president, and who could face a one-on-0ne match-up with him in the general election this fall, said that would make a "general election debate that's going to be a lot of fun."
In the latest round of voting on Tuesday, Trump scored a win in Arizona, while Cruz took home the victory in Utah. The next Republican primary is scheduled for April 5 in Wisconsin.