A GPS car tracker helped legal authorities locate and arrest Robert Aaron Long, the man suspected of killing eight Atlanta massage parlor workers yesterday. Long has confessed to the killings.
After officers with the Cherokee County sheriff gave local media an image of Long, Long's parents contacted investigators. His parents said that his car had a GPS tracker monitoring its movements, the Atlanta Journal-Constitution reported.
It's unclear why the tracker was on Long's vehicle or whether he knew about it, Cherokee sheriff's spokesman Jay Baker told the publication. Baker said that the GPS helped police quickly apprehend the suspect.
The Georgia State Patrol and Crisp County Sheriff's Office apprehended Long nearly 150 miles south from where the shootings occurred. Legal authorities forcibly stopped his vehicle, a Hyundai, using a pursuit intervention technique (PIT).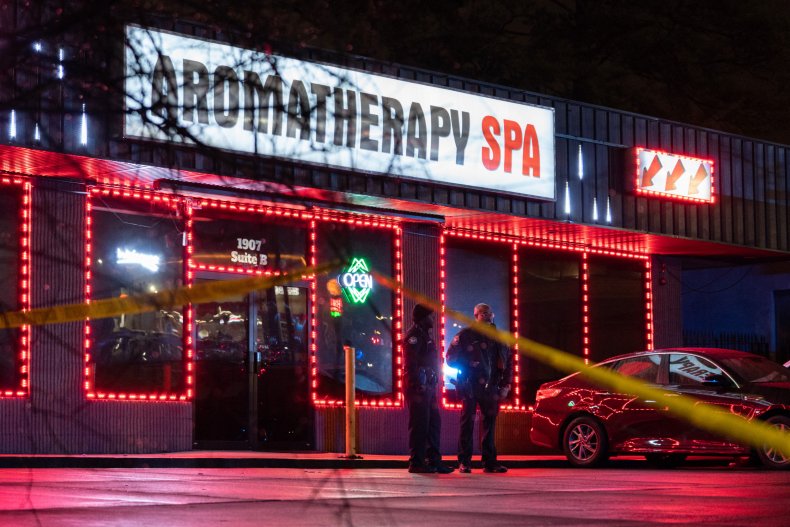 In the PIT maneuver, a police vehicle pushed Long's car to make it uncontrollably skid sideways. Long then stopped his car, and police arrested him without further incident. He is being held in the Crisp County jail.
Police reportedly found a 9 mm firearm in Long's car. He had purchased it from Big Woods Goods, a local firearms dealer. State laws allowed him to acquire the gun immediately after passing a background check.
The first of three deadly shootings occurred around 5 p.m. on Tuesday at Young's Asian Massage. Two people died at the scene. Three others were taken to hospital, where two of them died.
The second shooting occurred near 5:50 p.m. inside Gold Spa. Police found three women dead from gunshot wounds while responding to a report of a robbery in progress at the spa.
While on the scene, officers received a call about shots fired at Aromatherapy Spa across the street. Inside, they found a woman who had been shot dead.
Four of the victims have been identified: 33-year-old Ashley Yaun, 54-year-old Paul Andre Michels, 49-year-old Xiaojie Yan and 44-year-old Daoyou Feng. The others have not yet been publicly named.
Long has confessed to the shootings. He claimed they were not racially motivated, despite the fact that most of his victims were Asian women. Instead, Long blamed the shootings on a possible sex addiction issue.
"He apparently has an issue, what he considers a sex addiction, and sees these locations as something that allows him to go to these places and it's a temptation for him that he wanted to eliminate," Baker said.
In a Wednesday press conference, Atlanta Mayor Keisha Lance Bottoms said Long wanted to go to Florida to potentially carry out more shootings. Police believe he wanted to target "porn industries" in the states.
Long's social media history revealed a heavy involvement in Christianity. The Crabapple First Baptist Church that he attended in Milton, Georgia took down its website and social media accounts shortly after the murders.
Asian leaders have connected the shootings and a recent nationwide spike in anti-Asian-American hate crimes with former President Donald Trump's rhetoric blaming China for the COVID-19 pandemic.
Newsweek contacted the Cherokee sheriff's office for comment.