Russia's Electronic Warfare System in Syria Will Be Able to Track Planes in Europe and Israel
Russia's electronic warfare systems in Syria were set to be reinforced so that they could track planes across the region and beyond, after a Russian military aircraft was shot down off the coast of Syria.
Moscow holds Israel responsible for the loss of its Il-20 surveillance plane last week after Syrian anti-aircraft defenses accidentally hit it while responding to a surprise Israeli air raid in the coastal province of Latakia. Israel blamed Iran for allegedly setting up bases in Syria and has vowed to continue targeting suspected Iranian positions.
Vladimir Mikheyev, first deputy director of Russia's government-owned Concern Radio-Electronic Technologies, told state-run media that Moscow was looking to improve its ability to monitor the skies from Syria.
"Systems capable of combatting precision weapons—guided bombs and missiles that, perhaps, will be used by the same Israel, which has already stated that it will continue to target objects in the region—will be added to the conventional radar protection systems," Mikheyev told Tass Russian News Agency. "In addition, systems and facilities will be put in place that will block all systems and means of controlling aviation and ship groupings.
"We will know not only that someone has entered the airspace in this region, but also that somewhere a plane is only operating on the runway, be it in Israel or Saudi Arabia or even in Europe," continued Mikheyev.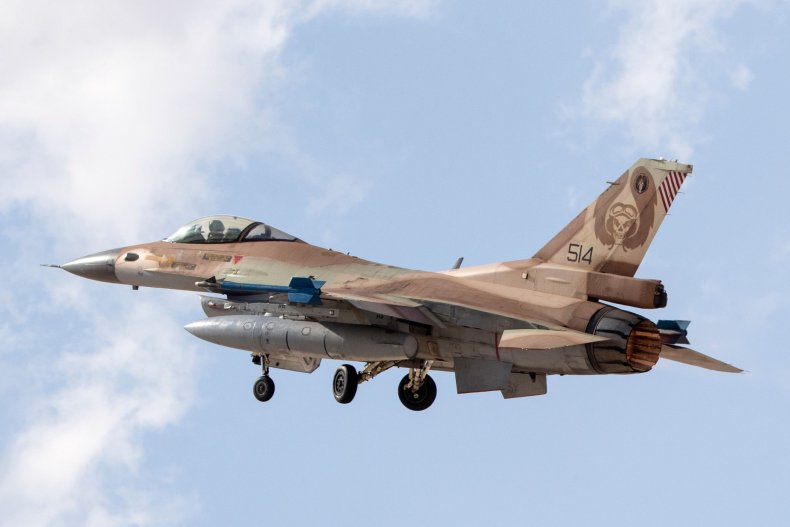 The system assigns a target number to the aircraft and then offers several options, "either radio-electronic reconnaissance, attenuation or electronic suppression or, even, if we see that the situation is critical, fire to effect," according to Mikheyev. He also told RIA Novosti that Russia was looking to bolster its own aircraft defenses, possibly installing aerosol smokescreens that could make them invisible to enemy missiles of all ranges.
These measures all come in the wake of the Il-20 incident that has escalated international tensions over the war in Syria. Russia has accused Israel of deliberately using the Il-20 for cover as Israeli F-16s bombarded a suspected weapons depot in Latakia, and Moscow promised to deliver S-300 air and missile defense systems to the Syrian armed forces, an upgrade to the older Russian systems currently in use, as well as electronic jamming equipment in the next two weeks—the same time period that Mikheyev said the electronic warfare system would arrive. On Friday, Russia Foreign Minister Sergey Lavrov said the S-300 delivery process had already begun.
News of the Syrian military wielding its own S-300 alarmed Israel and the U.S., both of which supported the 2011 rebel and jihadi uprising against Syrian President Bashar al-Assad, whose Russia and Iranian backing has since allowed him to retake most of the war-torn country. The U.S. has also targeted Syrian government sites on two occasions, the most recent of which was in April and with British and French support, in response to allegations of chemical weapons attacks.
Since Russia announced the transfer of the surface-to-air missile system, Syrian and Iranian officials have warned Israel not to pursue further strikes, while Israeli Prime Minister Benjamin Netanyahu has said he would not be deterred.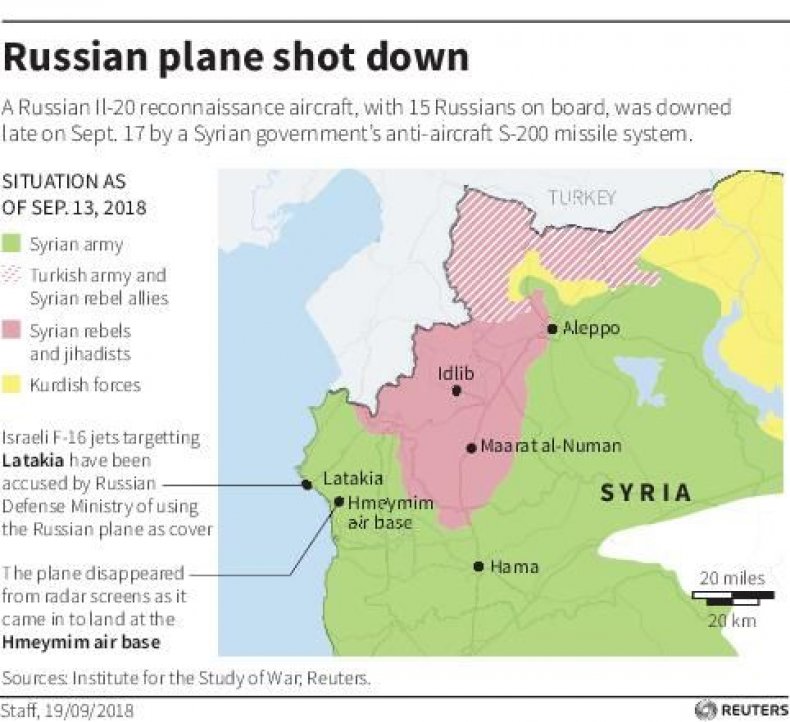 While the U.S. and its Western allies were mostly focused on battling the Islamic State militant group (ISIS), they have threatened to again take military action against Syria should its armed forces and partners threaten civilian lives in an operation to retake the northwestern province of Idlib. This area is the last to be held by an Islamist-led insurgency against Assad and, hours before the Israeli attack last week, Turkey and Russia announced a deal that would prevent an all-out campaign there.
The agreement stipulates that all jihadis must exit a nine- to 12-mile demilitarization zone and all heavy weapons must be removed by mid-October. At the same time, the Syrian military and the U.S.-backed Syrian Democratic Forces—a mostly Kurdish group—are battling the remnants of ISIS on separate fronts.
This article has been updated to reflect a recent statement by Russian Foreign Minister Sergey Lavrov, who said the S-300 transfer to Syria has already begun.