Russia Has Failed With All 'Three Aims' in Ukraine: Blinken
United States Secretary of State Antony Blinken said Sunday that Russia has already failed to reach the three main objectives it had at the start of its invasion in Ukraine.
Speaking on CNN's Sate of the Union, Blinken said that there have been a series of "dramatic" setbacks for Russia, while arguing that they have so far been strategically defeated.
"They had three aims going into this. One was to subjugate Ukraine to Russia's will to take away its sovereignty and independence. The second was to assert Russian power. The third was to divide the West and NATO. On all three fronts, it's already lost," he said during the interview.
"Ukraine, its sovereignty and independence is gonna be there a lot longer than Vladimir Putin is gonna be on the scene. The Russian military has dramatically underperformed, its economy is reeling, and the West, NATO are more united than any time I can remember," he added.
His comments come after Ukraine said Saturday that it has taken back full control of its capital, Kyiv. Russian forces had attempted to seize the city for more than five weeks, but their efforts were largely stalled due to fierce Ukrainian opposition.
Russian troops have failed to capture any major city after Putin gave orders to invade the country on February 24. However, fighting across the nation has lead to widespread destruction, the deaths of over 1,200 civilians and tens of thousands of soldiers, and forced millions of Ukrainians to flee their homes, the United Nations has reported.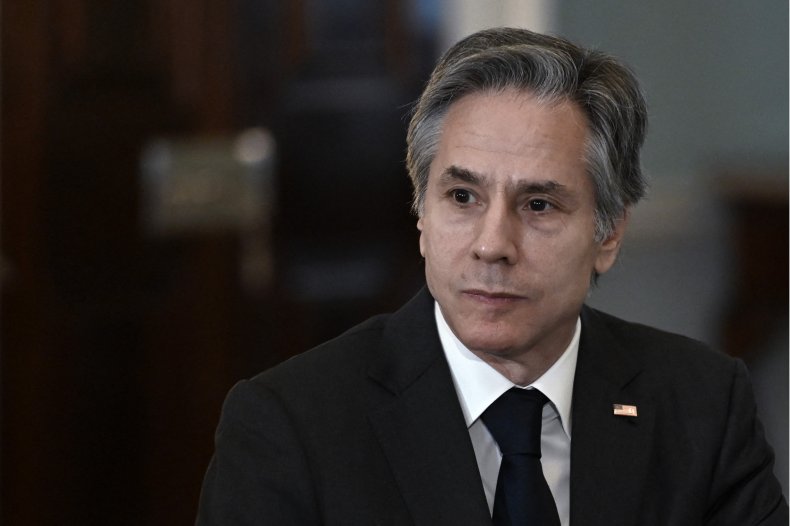 As troops moved out of Kyiv this weekend, the grim remnants of war across the city and its nearby villages was more clearly revealed. The remains of destroyed military tanks and buildings, abandoned military positions, and the bodies of soldiers have been captured in photographs and local media reports.
Ukraine's defense ministry has also alleged that civilians in the town of Bucha, which is northwest of Kyiv, were "executed arbitrarily" during Russia's occupation. Reports alleged that civilians were shot with their hands tied behind their backs, while corpses have been spotted in yards, in cars and in the streets near the Ukrainian capital.
Meanwhile, negotiations between the two countries have been ongoing, but have failed to result in any peace treaty.
On Saturday, a Ukrainian official appeared hopeful that face-to-face talks between Putin and Ukrainian President Volodymyr Zelensky may soon take place in Turkey, however Russia quickly dismissed the idea. Moscow's chief negotiator, Vladimir Medinsky, said the countries remain too far divided on the status of Crimea and eastern Donbas—two regions that Russia has claimed as its own.
Russian forces are expected to continue targeting Donbas. Andriy Zagorodnyuk, Ukraine's former defense minister, recently told Newsweek that the Russians "badly need at least some achievements," and will attempt to gain further control in the east.
Newsweek contacted Russia's foreign ministry for additional comment, but did not hear back in time for publication.