Russia Military Uses New War Weapon to Fight ISIS In Syria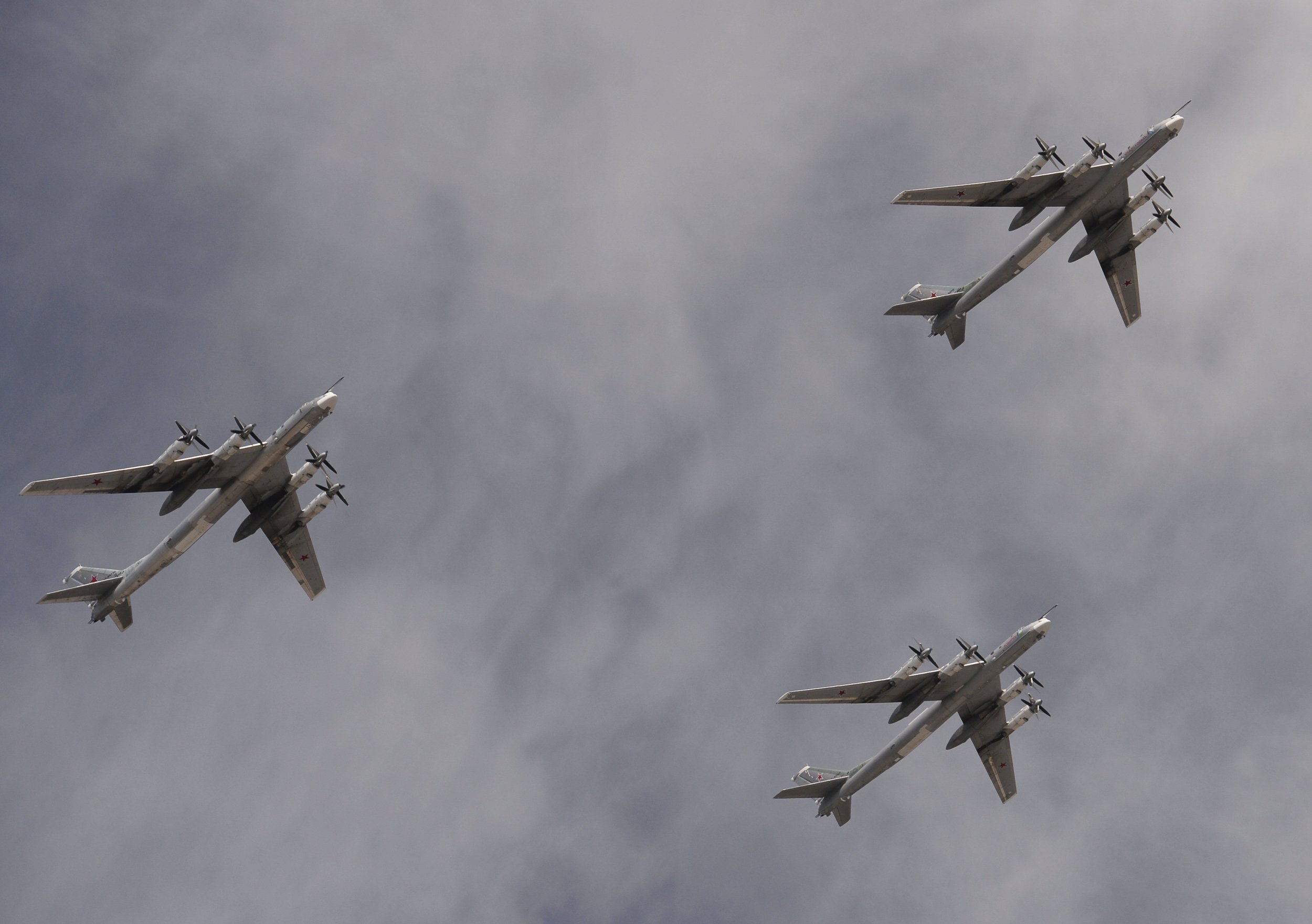 Russia's air force has struck positions held by the Islamic State militant group (ISIS) in Syria from more than 600 miles away using its most modern cruise missile technology.
Tu-95MS long-range strategic bombers departed Wednesday from an airfield in the southern Russian city of Engels equipped with the latest Kh-101 long-range cruise missiles and successfully targeted an ISIS command center and three weapons storage depots in Aqirbat, a town in the western governorate of Hama, according to a Russian Defense Ministry statement cited by Reuters. The aircraft were reportedly supported by Su-30SM fighters based in Syria's Hmeymim airbase, which has been leased to Russia by the Moscow-backed Syrian government. The operation is the most recent in a series of blows administered to ISIS by separate forces backed by Russia and the U.S.
Related: Trump's war: From bombing Syria to challenging Russia and Iran
"Three large weapon and ammunition stockpiles alongside with a command center near the town of Aqirbat were destroyed in the strike, which was confirmed by objective control measures," the ministry said in a statement, translated by RT.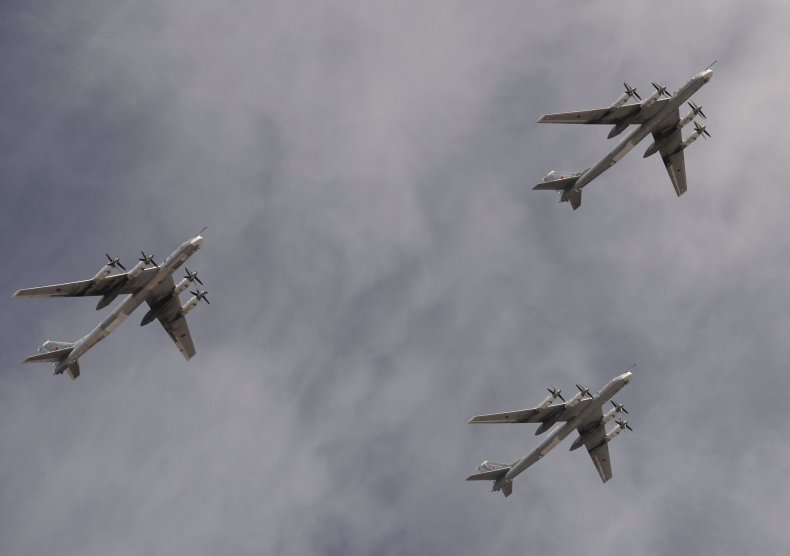 Moscow is deeply involved in Syria's war, which has dragged on for over six years, killing hundreds of thousands of people and displacing millions more. At the behest of Syrian President Bashar al-Assad, Russia staged a direct military intervention in 2015 and has since helped the Syrian military and its allies, which include Iran-backed militias, secure a plurality of the country's territory in many regions from jihadists and the various insurgent groups attempting to overthrow the government since mass protests in 2011. Forces supportive of Assad have seen major gains in recent months, including the complete elimination of ISIS forces in Aleppo and a new cross-country offensive to relieve the besieged eastern city of Deir al-Zour, which ISIS took from rebels in 2014.
The Syrian army and other pro-government forces have also retaken strategic areas in the western countryside of Raqqa, a northern city considered the de facto capital of ISIS's self-proclaimed caliphate. ISIS's territory included nearly half of both Syria and Iraq around 2014, but the hard-line Sunni Muslim group has suffered losses on multiple fronts in recent years. In Raqqa and elsewhere in Syria, tensions between forces vying for control over post-ISIS territories have devolved into violence.
While the Syrian military combats ISIS in the western stretches of rural Raqqa and into Homs and Hama, a U.S.-backed, Kurd-dominated coalition of Arabs and ethnic minorities has stormed the group's heart of Raqqa city. The dueling campaigns clashed last month, when the U.S.-backed fighters accused a Syrian military jet of bombing too close to their positions, leading the U.S. to shoot down the aircraft, angering Russia. Moscow has also warned the U.S. to stop striking other pro-government forces in southeastern Syria, where the U.S. unilaterally established a "deconfliction zone" not recognized by Syria, Russia or Iran.
Russia's Kh-101 cruise missile, which was first used in Syria in 2015, and is also known in Russia as X-101, is the latest variant of the Soviet-era Kh-55 subsonic air-launched cruise missile. The Kh-101 is projected to have a range of more than 2,800 miles and also comes in a Kh-102 nuclear-tipped model. In late May, Russian Admiral Grigorovich-class frigate Admiral Essen and Kilo-class submarine Krasnodar attacked ISIS positions near the historic city of Palmyra with four Kalibr cruise missiles, another advanced Russian projectile with nuclear potential.