Russia Has 'No Reason' To Think Kim Jong Un's Sister to Lead North Korea
Russia's envoy to North Korea has downplayed speculation that the supreme leader of the secretive authoritarian state was preparing his sister to potentially succeed him as she took on a more prominent political role.
Moscow's ambassador to Pyongyang Alexander Matsegora told the state-run Tass Russian News Agency on Monday there was "absolutely no reason to say that" Kim Yo Jong, who serves as first vice-department director of the ruling Korean Workers' Party Central Committee "is being trained" to assume the role of supreme leader from her brother, Kim Jong Un. The elder, male Kim sibling inherited the position at the young age of 27 after his father's death in 2011 and is believed to wield absolute authority in North Korea.
At 32, Kim Yo Jong has risen through the ranks of North Korea's elusive bureaucracy and has most recently begun conducting direct diplomacy via messages and statements to the United States and South Korea, with which her country technically remains at war. Matsegora took note of her recent actions but cautioned against inferring she was being groomed to lead.
"She is a rather young person though she has serious political and foreign policy experience. She can be viewed as a well-established high-ranking statesperson," Matsegora said. "This where I would put a full stop," he added.
Commenting on her position within the Korean Workers' Party, he said "it's possible that the leader of the party and the country is the actual head of the department," which would mean that Kim Yo Jong held "a rather high position."
But as for considering her second-in-command, Matsegora said that "no one dares to call themselves number two in the country." He added: "I think that if you asked comrade Kim Yo Jong whether she was number two, she would answer with a strong 'no.'"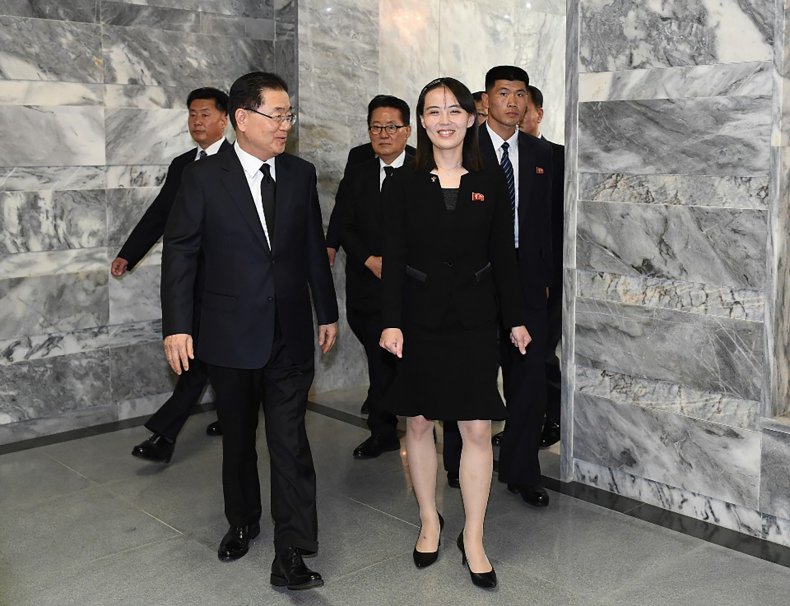 Kim Yo Jong has for years worked behind the scenes in North Korea but began to garner wider attention at high-profile events such as the 2018 Pyeongchang Winter Olympics, summits with South Korea and the United States as well as her election last to North Korea's Supreme People's Assembly, assuming her place in the legislature just as Kim Jong Un forfeited his own. She issued her first public statement in March, defending Pyongyang's rocket testing policy in the face of criticism from Seoul.
In April, Kim Yo Jong began to make headlines as her brother took a hiatus from the public eye, a disappearance that gave way to rumors regarding his health after anonymously-sourced media reports suggested he had undergone surgery. He reappeared at a ribbon-cutting ceremony in May but his public presence has been more sparing as of late, potentially owing to fears regarding the novel coronavirus, though the country has not reported any confirmed COVID-19 cases.
At the same time, Kim Yo Jong has been especially vocal, leading a hostile turn in messaging toward South Korea, where defectors have spread cross-border balloons filled with pamphlets criticizing the Kim dynasty and other materials considered to be subversive. Kim Yo Jong threatened military action, severed communications lines and oversaw the demolition of a joint liaison office.
"It is our rigidly fixed judgment that it is no longer possible to discuss north-south relations with such a servile partner who is given to deep-rooted flunkeyism and makes headlong rush to disgrace and self-ruin," she said in a statement at the time, accusing South Korean President Moon Jae-in of being too close to the U.S.
"After all, the south Korean authorities are now left with nothing to do with us," she added. "The south Korean authorities will be forced to keenly realize how excruciatingly they will have to pay for breaking faith with us with the passage of time."
As concerns mounted that troops would be reintroduced to the Demilitarized Zone that divides the two Koreas, plans for military action against South Korea were suddenly suspended last Tuesday at a preliminary meeting for the fifth meeting of the Korean Workers' Party Seventh Central Military Commission overseen by Kim Jong Un.
Recent events in North Korea have alerted the suspicions of longtime foe Japan, where Defense Minister Kono Taro told reporters that "recent movement is quite strange."
"We suspect, number one, that COVID-19 is spreading around North Korea as well, and Kim Jong Un is trying not to (get) infected by COVID-19 so sometimes he doesn't come (out) in public," he said.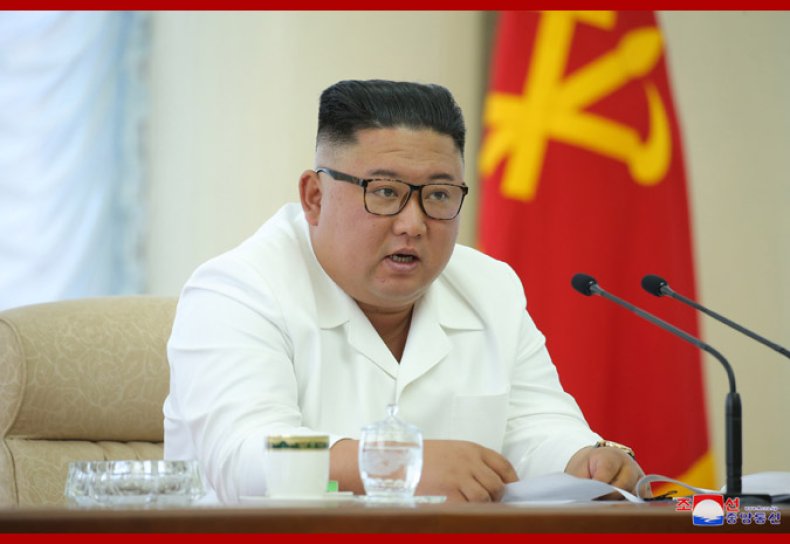 "Number two, we have some suspicion about his health. Thirdly, the harvest last year in North Korea was... bad actually. The economy in North Korea is not doing well, so Kim Jung Un or his regime need some scapegoat so that people would look outside of North Korea," he added.
Still, North Korea's official media has let off no conclusive signs that Kim Jong Un was in serious trouble. The country commemorated on Monday four years since the formation of the powerful State Affairs Commission that the ruler heads.
"The people's trust in the Republic has further deepened under the politics of warm love," the state-run Korean Central News Agency wrote. "They are now confident of the sure victory in the cause of building a powerful socialist nation as they have Kim Jong Un at the top post of the state."
As South Korea prepared to mark one year since Moon and President Donald Trump last met with Kim Jong Un at the Panmunjom peace village, Unification Ministry spokesperson Yoh Sang-key told reporters Seoul "will seek to improve inter-Korean relations and settle peace on the Korean Peninsula while carefully considering current situations" even if the U.S.-North Korea process remained stalled.
Russia and China, which border North Korea, have called for calm and de-escalation as inter-Korean ties deteriorated. They have also called for the lifting of some United Nations sanctions to advance negotiations related to denuclearization and peace.