Russian Official Hits Out at Critics Over 'Fortress City' Bakhmut
A member of one of Russia's puppet occupation authorities in eastern Ukraine has hit back at criticism that it is taking too long for Moscow's troops to capture the Donetsk city of Bakhmut. For months, Ukrainian forces have been resisting an intense offensive there at high cost to both sides.
Yan Gagin is a military adviser to Denis Pushilin, the head of the so-called Donetsk People's Republic established and maintained by Russia on occupied Ukrainian territory since 2014. Gagin told the state-run Tass news agency on Monday it is only "a matter of time" before Bakhmut is captured, but said there is no rush to seize the city.
"I believe that we should not hurry," Gagin said, referring to Bakhmut by its Russian name "Artyomovsk." He added: "When I am asked about why it takes so long, I simply invite such people to the frontline: come and see what it looks like to be here to understand why we are moving forward so slowly.
"We are now trying to spare personnel and strike the enemy manpower as accurately as possible. By and large, the seizure of Artyomovsk is a matter of time, but I would not hurry and would keep grinding down the enemy. This is practicable, and this has already been tested."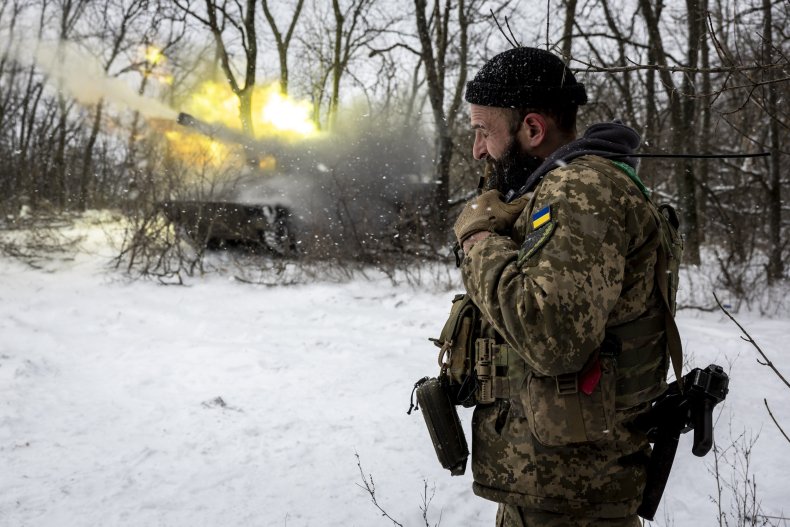 Russian troops, led by Wagner Group mercenaries, have been trying to storm the city of Bakhmut for several months. Western and Ukrainian officials have described waves of poorly equipped and trained Russian troops, including prisoners recruited by Wagner, being sent against Ukrainian lines with little regard for casualties.
Capturing the city would facilitate Russia's planned offensive on the major Donbas towns of Kramatorsk and Slovyansk. They are key objectives in Moscow's plan to seize the remainder of Donetsk and Luhansk oblasts.
Wagner chief and influential oligarch Yevgeny Prigozhin last week acknowledged the glacial pace of the Bakhmut offensive. "Bakhmut will not be taken tomorrow, because there is heavy resistance and grinding," Prigozhin told The Moscow Times. "The meat grinder is working."
Kyiv's forces are believed to be suffering high rates of attrition in the fighting for the city, which serves as a fulcrum in Ukraine's defensive line in Donetsk Oblast. Ukrainian Foreign Minister Dmytro Kuleba this weekend defended Kyiv's decision to hold the city, even at high human cost.
"Anyone who complains that the defense takes too many casualties should not forget: if we retreat, another city will become the new Bakhmut," Kuleba said. "That's why our soldiers are fighting for every square centimeter of land."
Ukrainian President Volodymyr Zelensky told Italy's Corriere della Sera newspaper: "It is important for us to defend it but not at any cost and not so that everyone dies. We will fight as long as it is reasonable."
Gagin on Monday dismissed Ukraine's framing of the battle. He disputed Bakhmut's status as "a fortress city and a place where they will be able to show the courage and steadfastness of their soldiers." Rather, Gagin said it is "a point of disposing of Ukrainian servicemen."
Russian officials and military bloggers have regularly said that the battle of attrition is grinding down Ukraine's forces to the point of collapse. This fall, though, remains elusive almost one year into the invasion.
"They have lost thousands and thousands of fighters there," Gagin said. "On some days, they lose a hundred of personnel a day, which is a heavy toll on this section of the frontline. The bodies are not collected, and they just lie on the battlefield."
The British Ministry of Defense said Monday that "increasing political pressure"—including the one-year anniversary of the full-scale invasion on February 24—may prompt Moscow to declare the capture of the city "regardless of the reality on the ground."
The Institute for the Study of War said Bakhmut's capture by February 24 would "require a significantly higher rate of Russian advance than anything seen for many months." Attacking units, however, "do not appear to be quickening their rate of advance."