Salvador Ramos' Mother Had 'Uneasy Feeling' About Son
Salvador Ramos' mother Adriana Reyes recently said that she had an "uneasy feeling" about 18-year-old her son who fatally shot 21 people on Tuesday, including 19 children and two teachers at Robb Elementary School in Uvalde, Texas.
"I had an uneasy feeling sometimes, like 'what are you up to?", Reyes told ABC News in an interview published on Thursday, adding that her son is "not a monster," but that "he can be aggressive...If he really got mad."
Ramos' mother also said that she was unaware that her son had been purchasing the weapons. The teen purchased two AR-15 style rifles legally a few days before the school mass shooting, Texas-state Senator John Whitmire told CNN on Wednesday.
State Senator Roland Gutierrez said that Ramos bought the rifles from a store in Uvalde County on his 18th birthday, the first day he could legally buy firearms.
One of the rifles was found next to Ramos after he was fatally shot by law enforcement, the Senator added. Texas gun law allows individuals who turned 18 years old to buy rifles, shotguns, and long guns.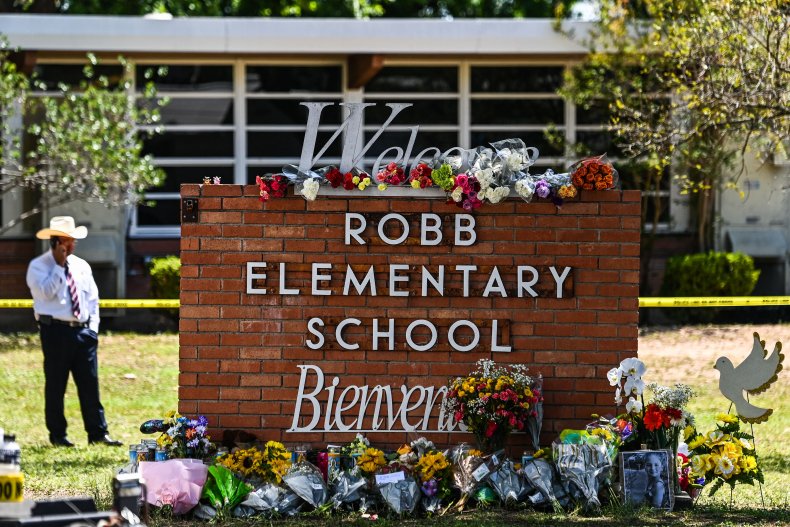 She sympathized with the parents who lost their children in the mass shooting, adding that "We all have a rage, that some people have it more than others."
"Those kids...I have no words," Reyes added. "I don't know what to say about those poor kids."
In another interview with the Daily Mail, Reyes said that she was "surprised" that her son went on a killing rampage, and added that they had a good relationship. Ramos was reportedly living with his grandparents at the time of the shooting incident.
"I pray for those families. I'm praying for all of those innocent children, yes I am. They [the children] had no part in this," she told the news tabloid.
The 18-year-old, who was a bullied student at Uvalde High School, shot his grandmother in the face before heading off to the elementary school, according to Texas Governor Greg Abbott. A neighbor said he was angry for failing to graduate high school with his fellow classmates Friday.
The grandmother, who survived her injuries, alerted the police about Ramos.
Ramos also reportedly posted about shooting up an elementary school only a few minutes before the Tuesday mass shooting, according to Abbott.
"As of this time, the only information that was known in advance was posted by the gunman on Facebook approximately 30 minutes before reaching the school," Abbott said on Wednesday.
"The first post was...he said 'I'm going to shoot my grandmother,' the second post was 'I shot my grandmother,' the third post, maybe less than 15 minutes before arriving at the school was 'I'm going to shoot an elementary school,'" the governor said as he spoke about the 18-year-old. Police confronted Ramos when he entered the school, but he escaped and headed to a classroom, Abbott added.
The shooting at Robb Elementary School is the second deadliest school shooting since Sandy Hook in Newtown, Connecticut, which left 26 people dead.