Saudi Crown Prince Is Hiding His Mother From His Father To Safeguard Power Grab, U.S. Officials Say
Saudi Arabia's Crown Prince Mohammed bin Salman Al Saud—known as MBS—has reportedly hidden his mother from his father, King Salman, to safeguard the young crown prince's path to the throne.
MBS has kept his parents apart for over two years, according to 14 current and former senior U.S. officials who spoke to NBC News citing several years of intelligence analysis.The crown prince has come up with a range of excuses to explain his mother's whereabouts and avoid arousing his father's suspicion, including that she is abroad for medical treatment.
The officials believe MBS has sequestered his mother because he was worried she opposed the power grab that has made him the international face of, and appointed successor to, the Saudi throne.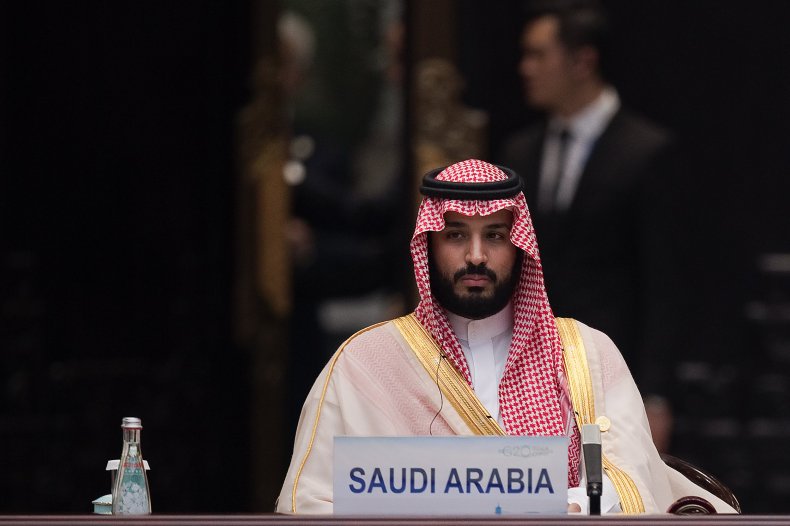 NBC News reported that security officials first came to suspect that MBS was hiding his mother—Princess Fahda bint Falah Al Hathleen, King Salman's third wife—during the Obama presidency, and that there have been no signs that this has changed.
The 32-year-old, who will begin a visit to the U.S. on March 20, usurped his cousin to become Saudi Arabia's crown prince and anointed successor to the 82-year-old king in June 2017. NBC News quoted "multiple officials" who said their interactions with the king, who has reportedly told people around him that he misses his wife and does not know where she is, is "not consistently lucid."
The Embassy of Saudi Arabia in Washington denied that the princess is under any kind of house arrest or separation from her husband, NBC News said. The news channel's report also noted that the inner workings of the Saudi royal family can be hard to decipher, while a missing wife of a Saudi king could go unnoticed for some time as wives are rarely seen in public.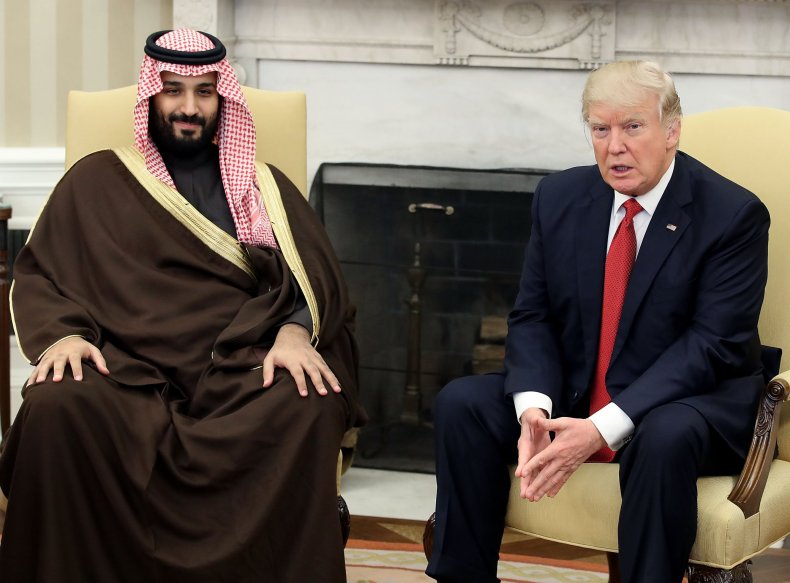 Since his rise as crown prince, MBS has been working to secure a power base at home and become the face of the kingdom abroad. Internationally, MBS has aligned himself with President Donald Trump through his close relationship with the president's son-in-law Jared Kushner. The U.S. and Saudi Arabia have a shared goal of blunting Iranian influence in the region.
Trump hosted MBS in the White House just two months after his inauguration, when MBS was not yet crown prince. The coup that made the prince the second most powerful man in Saudi Arabia came just one month after Trump visited the country—his first foreign trip as president.
MBS has thrown Saudi Arabia into a Middle Eastern Cold War with Iran. He called Iran's Supreme Leader Ali Khamenei a "new Hitler" and took the kingdom into a protracted war in Yemen, fighting against the Iranian-backed Houthi movement. MBS was also instrumental in arranging the ongoing Trump-backed diplomatic blockade of Qatar, which he has accused of funding terrorism.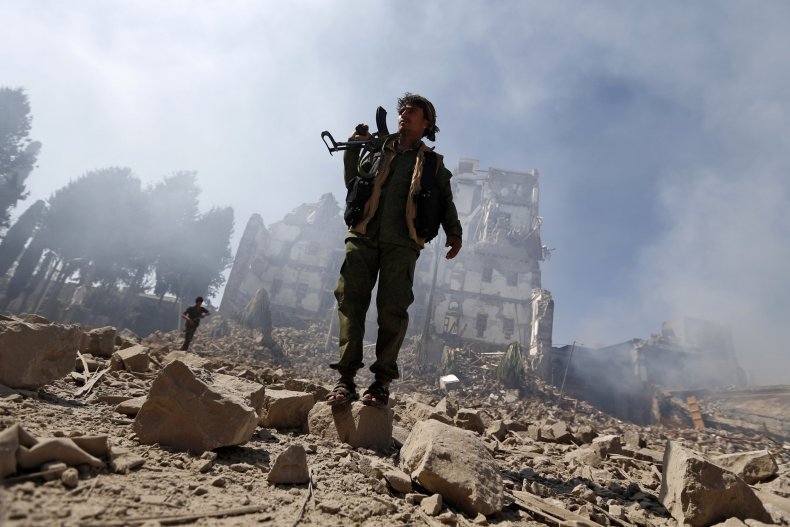 Domestically, MBS drove a corruption clampdown in which more than 200 officials, businessmen and royal family members were arrested. Those detained were forced to pay fines to secure their freedom. The kingdom netted over $100 billion from the fines, amid allegations that torture was used to secure them.
MBS also launched Saudi Arabia's Vision 2030 initiative, which aims to move the Saudi economy away from its reliance on oil production and cultivate a modern "vibrant society." Among other reforms, cinemas have been opened, female singers have performed concerts, and women have been allowed to join the army and will soon be able to drive.
If the reports regarding his mother are true, however, it would support suggestions that MBS's social reform and liberalization plans are merely the trimmings of a grand strategy focused on the Saudi throne.