$600 Second Stimulus Checks Severely Undercut What Americans Want
A second round of stimulus checks at a rate of $600 is speculated to be included in the next COVID-19 relief package, an amount undercutting what past polling has indicated most Americans think further direct payments should be.
It has been nearly nine months since the CARES Act was signed, which included up to $1,200 Economic Impact Payments to assist people struggling throughout the pandemic.
While some lawmakers have argued for similar amounts—within parameters akin to the last batch—to be sent again, it is reported that if such payments are included in a deal they will likely be lower than last time out.
A ballpark figure of $600, half the top amount an individual could be eligible to in the previous provision, is said to be under consideration as lawmakers look to formulate a proposal able to pass both the House and Senate after a prolonged stalemate.
Rep. Alexandria Ocasio-Cortez is among those to question whether such an amount is enough, putting it to her followers and encouraging those who think it is too low an amount to contact their representatives in Congress.
In August, Gallup polling showed the majority of those asked how much a further stimulus check payment should be said $900 or more.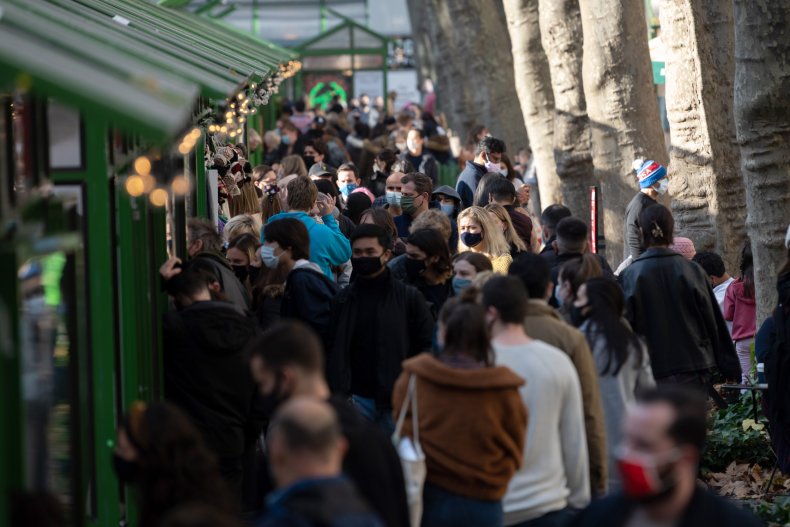 Asked between August 3 and 11, 70 percent of 5,000 respondents said yes when asked: "Do you think the federal government should or should not send another one-time economic impact payment to all qualified adults (a direct payment to all qualified U.S. adults based on income level)?"
Those who thought this were then asked: "How much do you think the maximum payment sent by the federal government to each qualified adult should be?"
Among that group, 66 percent said $900 or more. This compared to 14 percent who said $600 to $899, 16 percent who said $300 to $599 and 4 percent less than $300.
Subsequent polling has shown voters want there to be further COVID-19 relief, though some have questioned Congress' ability to get any such deal passed this year.
The $600 stimulus check compromise has reportedly emerged from negotiations between House Speaker Nancy Pelosi (D-CA), Senate Minority Leader Chuck Schumer (D-NY), Senate Majority Leader Mitch McConnell (R-KY) and House Minority Leader Kevin McCarthy (R-CA).
The paper reports that the group is closing in on agreement over a roughly $900 billion relief package.
Newsweek has contacted those Congressional leaders for comment on the stimulus check speculation.
Discussions over further relief come with COVID-19 deaths in the U.S. having surpassed 300,000.
The below graphic, from Statista, shows the nations with the highest numbers of COVID-19 deaths as of December 13.