To See the Future of Lincoln, Ford CEO Says to Look to China
With a lineup evolution firmly underway, one needs to look no further than halfway across the world to see the future of the North American market for the Lincoln brand, Ford Motor Company president and CEO Jim Farley told Newsweek.
Lincoln Motor Company, the luxury arm of Ford Motor Company, what it's doing in China, and the way consumers interact with technology as a part of everyday life in the country, is the guide to how the brand will evolve in future generations.
The foundation for that evolution is Lincoln's "Quiet Flight" guiding principle. Those words signify the quest for a guided journey in a vehicle that envelopes a passenger in comfort and style, providing the right balance of luxury and technology.
The leading examples of the principle is the recently refreshed Lincoln Navigator, which pairs elegance with plush seating and elegant on-screen graphics. The internal combustion engine (ICE) model elevated the luxury large SUV segment when it came to market in 2018, leaving the Cadillac Escalade to catch up. It has.
This year, Lincoln launched Zephyr, a midsize luxury sedan, in China. The model has features not currently in the North American lineup of Lincoln vehicles, including a 12.3-inch digital instrument cluster and a 27-inch coast-to-coast touch screen. That larger screen is capable of supporting multi-touch gestures and having its interface customized to fit a driver's needs. Nearly all of the buttons in its center console feature smart surfaces. Zephyr is enabled to support over-the-air updates.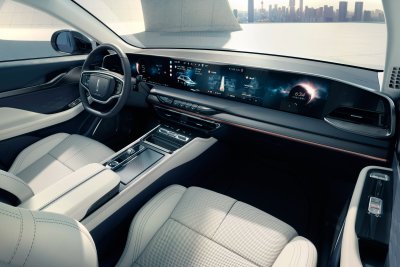 It is only the first step, but for North American customers it is still on the horizon.
Founded in 1917, Lincoln Motor Company was purchased by Ford Motor Company in 1922, a sale that was influenced heavily by Edsel Ford, son of Ford Motor Company founder Henry Ford. Easel's grandson, William Clay Ford, Jr. is today the Chair of Ford Motor Company.
Over the next 100 years, for North American customers, Lincoln would largely become known for its long-bodied vehicles and luxurious interiors, especially plush seats. Ford underfunded the Lincoln brand at times during that century and is currently in a multi-generation process of building the brand back up and layering the soft appointments and crisp finishes with cutting edge technology.
Pointing to Zephyr, a product not slated for the North American market, Farley said, "... Not just having a curved screen and a coast-to-coast screen, but how/what kind of data it shows off and how far advanced we are in automation/semi-automation, to give customers time back, those will be the manifestation of the plush seats."
"That's the remix that we need to do," he continued.
He believes that Americans will soon begin using their cars like the Chinese do. "In China, people are in their cars for non-motion a lot," Farley said. "They use that time for transitioning. Life in China is pressure-filled. You have three generations, often in the same house. Lots of pressure to succeed. And those transition moments between work and home and home and work are really important."
That transition, thanks in large part to shifts in work places and schedules that were altered when the COVID-19 pandemic hit, can mean that workers may start and end their business day in the car, instead of when the arrive at the office.
"We're seeing more and more people spend time in their car but not driving. I think the same thing is going to happen in the U.S.," Farley said. "You know, with autonomy comes the ability to do productivity in your car. You can leave for work an hour later. You can leave work an hour earlier. Your first and last meeting can be in your car.
"When you do that, ETAs are going to be really important and you're going to want to take the long way home because you have an hour meeting and you only have a 30-minute commute and you don't want to sit in your driveway while you're having your meeting.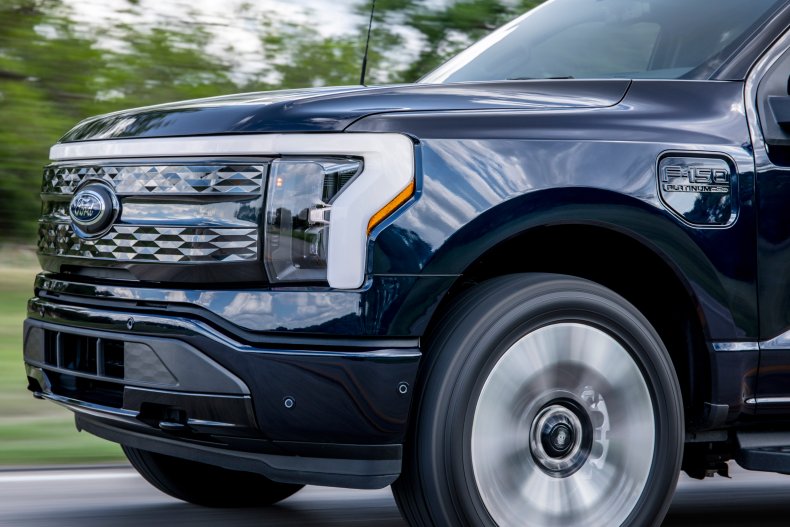 "So, the interior of the vehicle, even when stationary, becomes more important. And we've learned a lot about that in our truck business - in the Lightning and the Super Duty - there's a lot to learn for Lincoln."
While the Ford brand was home to the first generation of Ford Motor Company's electric vehicle (EV) products, Lincoln will fit into the second. "We started with the Ford brand and the first generation of products - Lightning, Mach-E and Transit are [in] three segments we're number one in the world in. We electrified those. But, they're first generation products," Farley said.
"They're not fully updatable software-wise, we can update a lot but not the whole vehicle, the battery is still pretty big, aero is not as important as it will be. So, the second inning of the nine-inning game, where Lincoln is now entering, will be much more advanced."
For Farley, that means encouraging his team to move quickly to come up with products that push the electrification, software and design envelope. It also means not doing what Cadillac is doing. "We wouldn't do the product that Cadillac is showing [Lyriq]. We wouldn't do it. Nothing against them, it just doesn't fit our brand. It's not far enough. It has a traditional hood, looks a lot like an ICE product... We want people to feel that electric excitement."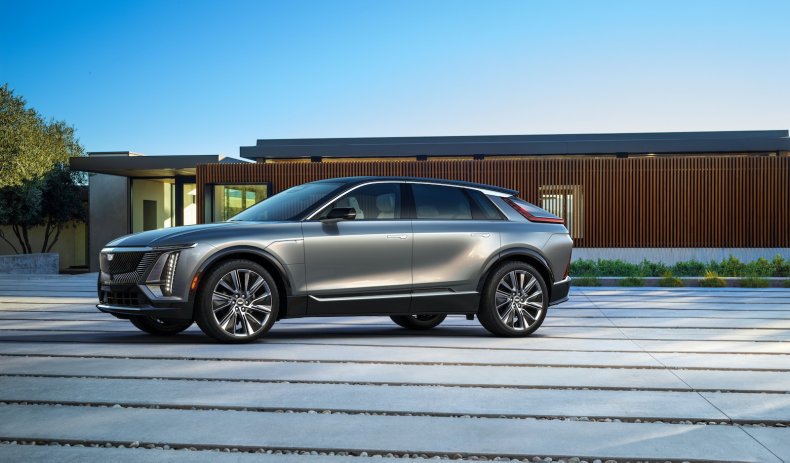 Farley doesn't see the traditional structure of trim levels as being the path forward when it comes to unlocking superior levels of luxury. "What is a premium iPhone? Is it gold? No. Software is a differentiator of customer experience," he said.
"Look, we're both wearing Apple Watches," Farley said, holding up his wrist, "We probably love our analog watches, but what makes a premium Apple Watch or iPhone? It's not the physical form. When we go digital the 'premiumness' comes from different things rather than the physical body structure. It will come from software. So, everything has to be impeccably done, and done within your narrow brand.
"Now it's going to be our software, our autonomous features. Customers are wealthier in Lincoln so yes, I'm going to push our team saying, 'Yes, I want our most advanced partial autonomy system in a Lincoln. I want the very best display technology, the best integration of all of this complicated information coming into the car now.' ... The Lincoln team is going to have to integrate those things to make them so seamless that it's not a problem for customers."
It's not just about that seamless blend. For Farley, power is a big factor as well. Ride comfort, without the experience being "isolating" is what he points to saying, "That's what I was used to at Lexus."
To get to Lincoln's next chapter, Farley has tasked the brand's team of engineers, designers and executives with employing "Quiet Flight" in ways inspired by air and train travel.
"The Quiet Flight is kind of a lower, longer form factor for us ... Aero is becoming so important in an electrified world to reduce the size of batteries that ride comfort is going to be a big deal. We can really innovate the suspension systems beyond just normal air suspensions because we need to get the car down on the road more ... kind of like that feeling of being on a Shinkansen or in China on a high-speed train or a jet taking off. That sense of motion with out drama."
Lincoln hasn't detailed a specific design direction or timeline for its second-inning product launches beyond saying that three new electric vehicles will arrive by 2025, but has recently shown two EV concepts that allude to that goal.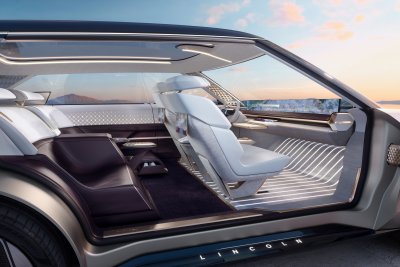 The Star Concept, revealed earlier this year, and its Lincoln Aviator-like proportions push the cockpit design of the Lincoln into the future with a showcase of design aimed at making the cockpit a luxurious sanctuary while infusing technology that does not detract from the experience into the model.
At this year's Pebble Beach Concours d'Elegance, the brand showed off its L100 Concept for the first time, stretching the boundaries of what it means to not just be a Lincoln, but to be a vision for upcoming design, installing futuristic seating, eco-friendly materials, funky door and roof openings, and giant wheels alongside a large model of a greyhound dog that is featured below the car's front glass.
"The Lincoln brand's approach to EVs is a bit of a head-scratcher. Despite Ford's considerable success with the Mach-E all-electric crossover, its significant investment in electric brand Rivian, and the rapid pace of electrification by nearly all of its luxury competitors, Lincoln has very little to show in terms of EVs," Dave Undercoffler, Editor-in-Chief at Autolist told Newsweek.
"Originally Rivian was to play a key role in developing an EV for Lincoln but that plan was scrapped in 2021 for reasons that were never made clear. Lincoln's future plans for electric crossovers have now been pushed back to at least 2025, putting it several years behind more EV-bullish brands like Genesis, Audi, and Mercedes.
"The good news for Lincoln is that hopefully the brand can capitalize on the learnings from Ford's Mach-E, and the Lincoln models will share underpinnings with high-volume Ford models, in which Ford is expected to invest plenty of time and money to get those products right."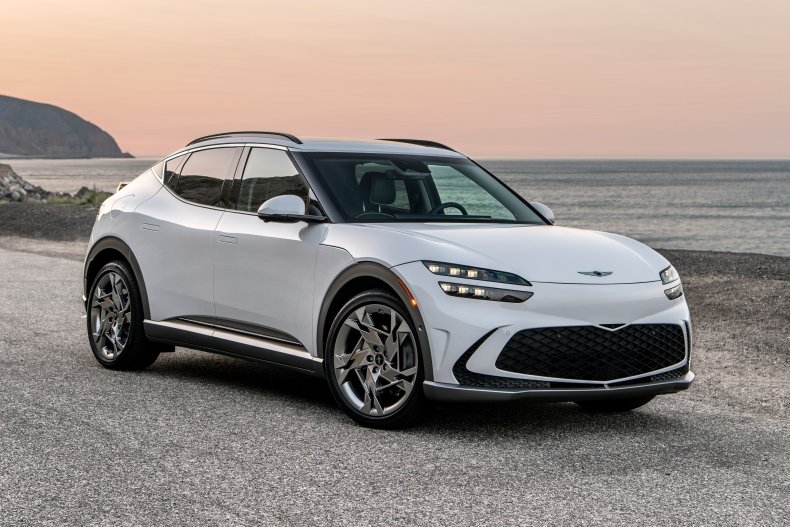 Farley believes that upgrading Ford's technology and inserting it into the luxury brand will make Lincoln a success in the future, pointing to the Ford brand's ability to conquest customers based on the three electric products that have defied customer expectations and brought more people into the brand.
"What we've learned is that we can conquest more as we go electric than we thought. Most Mach-E and Lightning customers are new even though the products are first-gen products. So, second-generation products, we're going to lean more into the conquest," he said, revealing business plans for the brand.
Lincoln sold 86,929 vehicles in the U.S. in 2021 and 105,410 in 2020 amid COVID-19 related production and supply chain difficulties. Sales for 2019 sat at 112,204 vehicles.