Selena Gomez's BFF Taylor Swift Has Fans Convinced She Dissed Justin Bieber
Taylor Swift fans are convinced that the singer has called out Justin Bieber, the ex-boyfriend of her best friend Selena Gomez, in a track from her album Midnights.
The album, Swift's tenth, was released back in October 2022 but fans have been in a frenzy over the lyrics to one of the songs this week thanks to a TikTok that sparked renewed interest in the track.
Some social media users are convinced that Swift's "Question...?", the seventh song on the Midnights album, is about Bieber and Gomez's famous on/off relationship.
The rumors about the origin of the song began when the album was first released but have been put back in the spotlight in the midst of the revived drama surrounding Gomez, 30, Justin Bieber, 29, and his wife, Hailey Bieber, 26.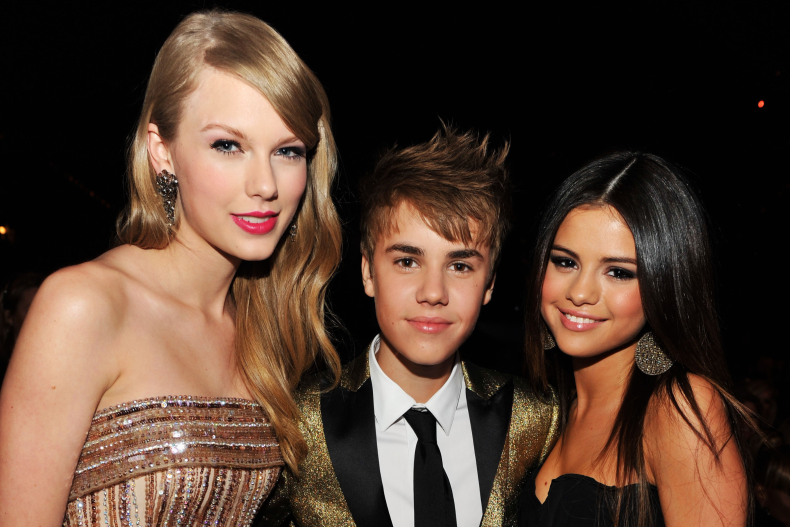 In a TikTok video, user @hey_itsruthy kicked off the new speculation about "Question...?" in a video that boasts the caption: "Y'all talking about the Selena/Hailey drama, forget [that] Taylor already wrote a song about it."
In the clip, the social media user mouths along to the lyrics which include the lines: "Did you leave her house in the middle of the night? (Oh) / Did you wish you'd put up more of a fight? (Oh) / When she said it was too much / Do you wish you could still touch her? / It's just a question."
The song continues: "Does it feel like everything's just like second-best after that meteor strike? And what's that, that I heard, that you're still with her? / That's nice, I'm sure that's what's suitable and right."
Many fans commented on the post, agreeing that they believe the lyrics to be in reference to Justin Bieber, and that the questions could be interpreted as Swift, 33, confronting the "Peaches" singer over his treatment of his ex-girlfriend.
Justin Bieber and Gomez began dating when they were teenagers and were involved in a highly publicized on-and-off relationship. They called things off for good in 2018, months before Hailey and Justin then tied the knot in September of that year.
As of March 2, @hey_itsruthy's video has been viewed over 920,000 times and "liked" more than 128,000 times, and the comments are full of TikTok users reiterating her theory.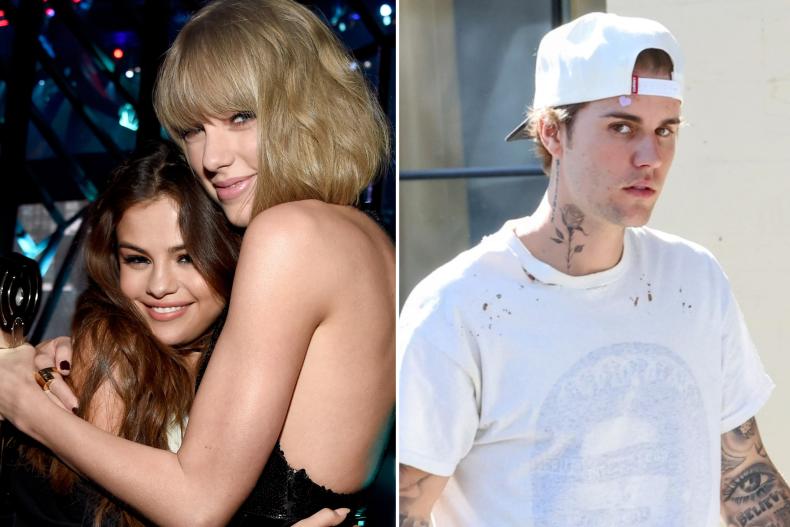 "Does it feel like 2nd best? (Hailey—obviously) after THAT meteor strike (Selena). Meteor strike is a rare event. Get it, rare?" wrote one fan, referencing Gomez's beauty brand, Rare.
Another commented: "The 'IM SURE THATS MORE SUITABLE AND RIGHT' is such a low key but HARD diss," while one user agreed: "I IMMEDIATELY thought this was for Selena !!!!!"
Adding more fuel to the fire for fans is the theory that Gomez actually appears on the track herself.
Fans have been convinced that they can hear the "Wolves" singer's vocals in the background towards the end of the song.
"DOES ANYONE THINK SELENA IS ON THE BACKGROUND OR JUST ME?" asked one passionate fan underneath @hey_itsruthy's video.
"It also sounds like Selena is singing in parts. Love it," added another.
Newsweek has contacted representatives for Swift for comment.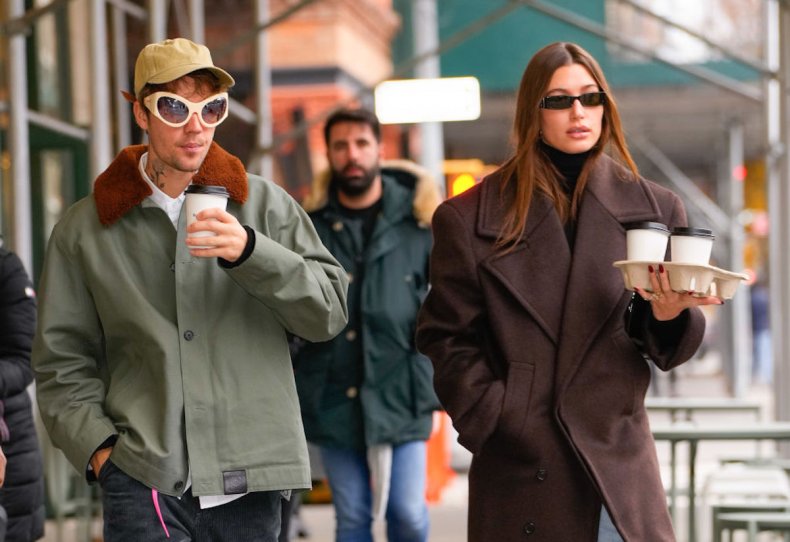 Fans have been under the impression in the past that Swift was not the biggest supporter of Gomez and Bieber's romance.
Swift has never addressed this directly but, at the 2013 Billboard Music Awards, she was caught on camera pulling a face when she spotted Gomez and Justin, who had, at the time, recently reunited, kissing in a corridor backstage.
Gomez and the Biebers have been making headlines recently due to fan speculation that the Only Murders in the Building actress and model Hailey have been involved in an online feud.
Both parties have denied rumors of tension between them in the past and last week, as fans began theorizing that Hailey and her friend Kylie Jenner were subtly posting about Gomez online, Gomez announced she was taking a step back from social media.
On Thursday, February 23, the "Come and Get It" singer posted a TikTok Live clip, which was later shared to Twitter, saying that she is "too old" for the "silly" gossip.