The 2021 iteration of Spotify Wrapped launched at the beginning of December and, since then, it has been enlightening people about their own taste in music, as well as the popular trends of the past year.
Through its data insights, users have been able to learn who their favorite artists were, how much time they spent streaming podcasts, and whether they qualify as fans of obscure genres like dance pop or bubblegrunge. Of course, one of the biggest draws is that you can also share each of these discoveries with your followers on social media, giving everybody else a sneak peek at your private listening habits.
Not to mention, this year's edition of Spotify Wrapped also has a new section dedicated to characterizing your "Audio Aura" (choosing a swirl of color that best represents your music taste), as well as quiz cards that test how well you know your own library.
In short, there are a ton of unique features associated with Wrapped 2021 that you will want to play around with. However, you won't have an unlimited amount of time to do this, as the annual roundup will disappear from the Spotify platform, sooner rather than later.
Here is everything you need to know about when Wrapped 2021 will close.
When Does Spotify Wrapped 2021 End?
This year's Spotify Wrapped debuted globally on Wednesday, December 1, although there was a brief delay for some users. Like with all previous iterations of the feature, the results are based on analytics from between January 1 and October 31.
This consistent cut-off means that (once New Year's Day rolls around) Spotify will already be recording your data for the next version of Wrapped. As such, the current roundup will not linger on the home page forever and will need to be removed once we properly get into the swing of 2022.
Spotify has confirmed to Newsweek over email that users can enjoy the latest Wrapped experience until Friday 14 January. From this point onwards, the banner advertising the roundup feature will be taken down and you will no longer be able to access your unique slideshow video (unless you downloaded and saved it).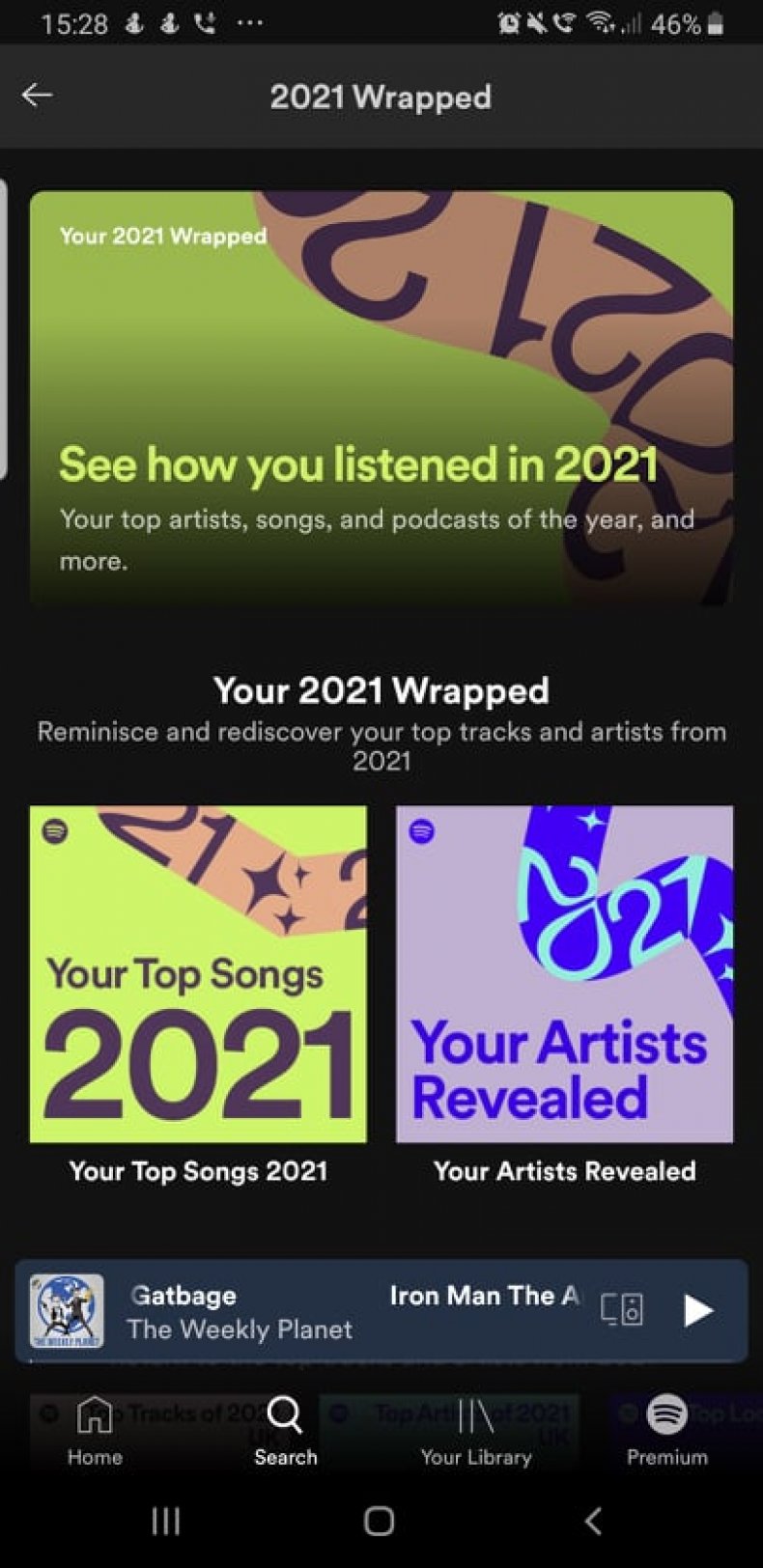 Will the 2021 Spotify Wrapped Playlists Be Accessible After January 14?
Spotify preserves your individual playlists from Wrapped, alongside the global ones that are based on the collective data of every user. The slideshow presentations (with all the infographics and factoids) are not kept though.
You can easily revisit the Wrapped archives (from 2016 onwards), by just typing in the following URL format into your internet browser:
https://open.spotify.com/genre/[year]-page
Obviously, where it says "[year]", you will need to substitute that generic placeholder text for either 2016, 2017, 2018, 2019 or 2020.
Once Spotify Wrapped 2021 has closed, and is no longer being promoted on the app's homepage, it will be archived in the exact same way. In this case, you will be able to find the playlists by searching https://open.spotify.com/genre/2021-page.
For more on Spotify Wrapped, check out our exclusive interview with the project's lead, who talked about how it has evolved into a global phenomenon over the years. We also spoke to newcomer Mazie about what the roundup means to indie artists and how it gives them access to useful tools.