The Starting 5: Trump Rally, Turkey Pardons, Facebook, Rudy Giuliani and Pope Francis
The Trump White House is practically a zoo this week. Today there will be the traditional turkey pardon; yesterday the president welcomed Conan the special ops dog (named for comedian Conan O'Brien). The Belgian Malinois was injured during the historic military operation that led to the death of ISIS leader Abu Bakr al-Baghdadi. Conan has since made a full recovery. President Donald Trump described the very good doggie as a "tough cookie" and Vice President Mike Pence said "Conan is really a hero."
Make Thanksgiving Great Again
Trump is now a Florida man and heading to his new home state for a rally tonight. The lifelong New Yorker has a soft spot for the Sunshine State: he relaunched his campaign in Florida earlier this year and in October registered the 128-room Mar-a-Lago mansion in Palm Beach as his residence. Starting at 7 p.m. ET in Sunrise, the "homecoming" rally is set to draw protesters who are expected to bring the infamous Baby Trump balloon.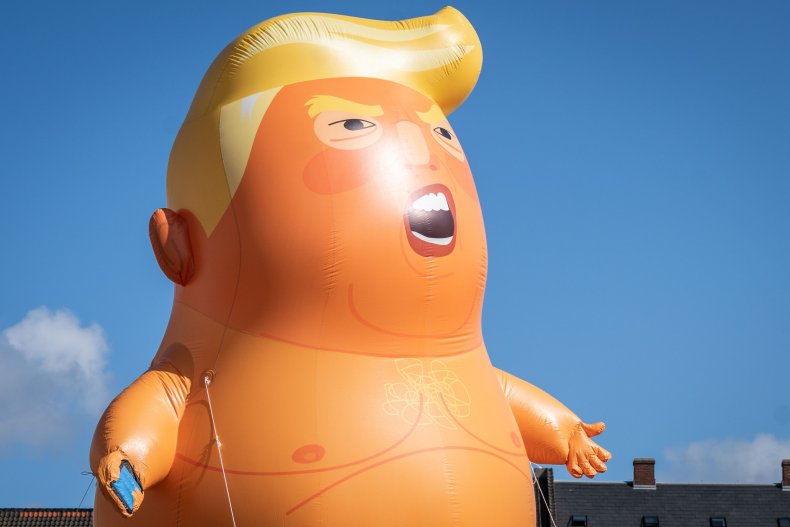 Cold Turkey
It's that time of year again where the leader of the free world stands in the Rose Garden and pardons a turkey. This year, it's turkeys named Bread and Butter who were lucky enough to get the call and spent the evening in rather plush quarters at the historic Willard Hotel. The pardoning of one turkey begins at 11 a.m. ET before they're both shipped off to join their predecessors at Virginia Tech's "Gobblers Rest." Trump previously saved Peas and Carrots, as well as Drumstick and Wishbone, from becoming Thanksgiving dinner.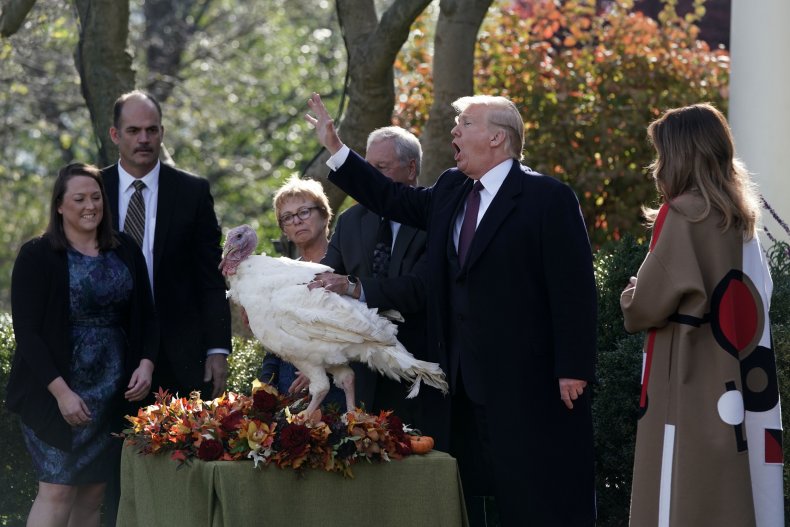 Not So Open Book
Facebook is finally learning what it feels like to share your private data as it faces a deadline from the California attorney general. Facebook agreed to pass along documents relating to its privacy practices by today, after the state sued to enforce its subpoenas. California argues the tech giant moved too slowly or has "refused" its requests from an 18-month-long investigation that began after the Cambridge Analytica scandal.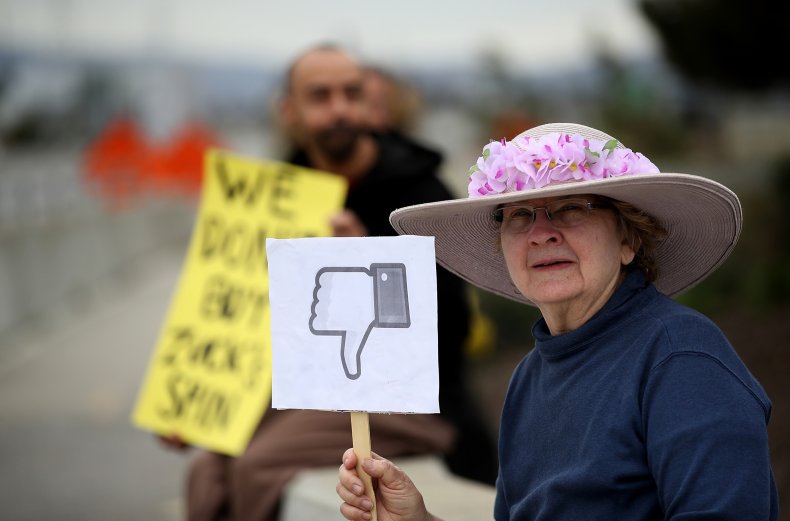 Home Stretch
The papal plane is carrying Pope Francis back to the Vatican today after he finished up a week-long tour of Asia. The Pope's visit to Japan was the first by a pontiff in nearly four decades, and followed a stop in Thailand where he called on countries to protect "the dignity and rights of migrants and refugees." Once home, Pope Francis has the not so small task of naming a new financial regulator head after the Vatican's own police raided its offices.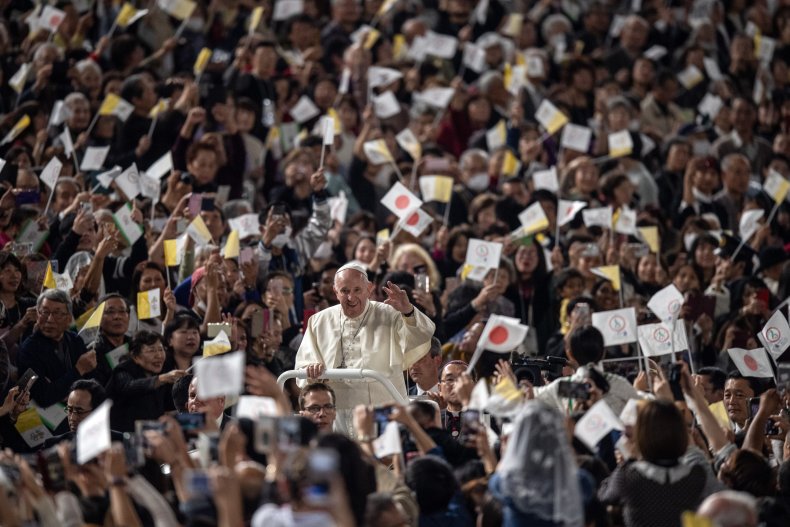 It's Not Over
Trump's personal attorney Rudy Giuliani has been cast in the starring role during much of the impeachment testimony so far, and the intrigue continues to grow. The New York Times yesterday described how Giuliani targeted two Ukrainian oligarchs facing legal issues for information on former Vice President Joe Biden. The issue of what role Giuliani played in the Ukraine scandal keeps coming up and could open the door for Democrats to a new avenue in their impeachment inquiry and even further hearings. And with a report that federal investigators are separately looking into Giuliani's consulting business, do not expect his name to drop out of headlines any time soon.
Looking for the most important Trump impeachment news in one place? Newsweek's daily blog will keep you in the know. Check out the latest coverage here.