London Mayor Sadiq Khan, Whom Donald Trump Blamed for City's Terror Attacks, Not Invited to President's State Banquet at Buckingham Palace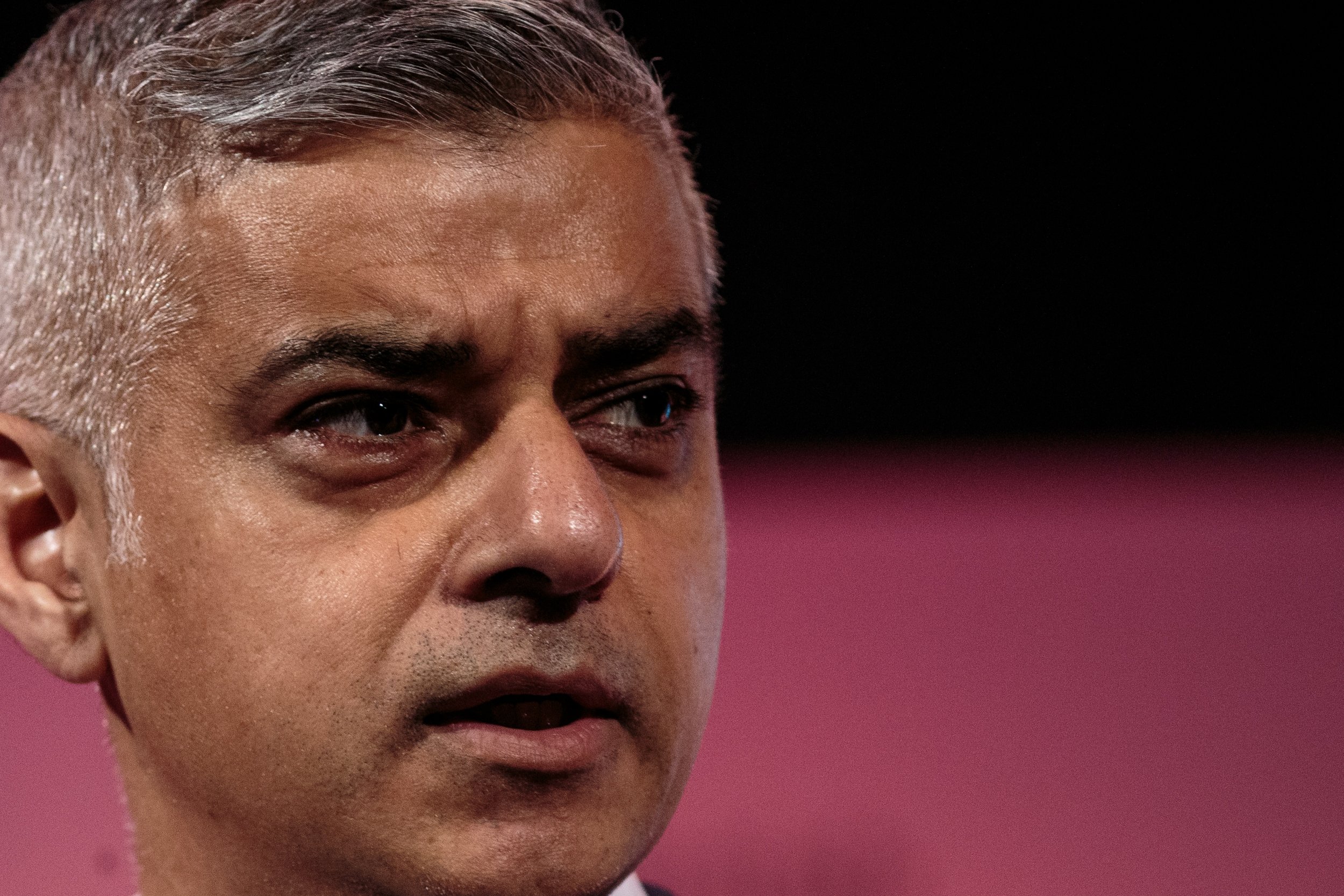 Mayor of London Sadiq Khan has not received an invitation to the state banquet at Buckingham Palace with President Donald Trump during the U.S. leader's state visit to the U.K., scheduled for June.
Trump and Khan have clashed in the past over terrorism, crime, immigration and protests in London, though the London mayor has said he would be happy to meet with the president. "The mayor has not been invited to the state banquet," Jonathan Weisgard, Khan's spokesman, told Newsweek.
Buckingham Palace would not tell Newsweek if invites for the event had already been sent, though several political leaders, including Labour's Jeremy Corbyn and the Liberal Democrats' Vince Cable, have publicly said they'd declined invitations to attend the state banquet.
The Palace consults with the British government when it draws up guest lists for state banquets, which are hosted by Queen Elizabeth II and include senior political representatives across the U.K. The lists also reflect input from the visiting nations' embassies.
Khan, a member of the U.K.'s opposition Labour Party, was elected mayor of the country's capital city in 2016.
His predecessor, Boris Johnson, a Conservative who is now a member of Parliament and potential future leader of the governing party, attended the state banquet for President Barack Obama during his state visit to the U.K. in 2011.
The U.S. Embassy in London did not respond to Newsweek's request for comment. The White House also did not respond immediately to a request for comment.
The London mayor, who is Muslim, criticized Trump's proposal to temporarily ban Muslims from entering the U.S. in response to terrorism.
After Trump responded that Khan would be one of the exceptions to the Muslim ban, Khan took issue once more, comparing the Republican's rhetoric to that of Islamic extremists.
"My view was, firstly, 'I'm not exceptional,' and secondly, 'Think about what you are saying.' Because what you are saying is not dissimilar to what Daesh or so-called [Islamic State] says," Khan remarked at an event held by The Guardian.
"They say that there is a clash of civilizations, it is not possible to be a Muslim and a Westerner, and the West hates us. And you are inadvertently playing their game; you are helping them."
In an interview with Good Morning Britain's Piers Morgan, Trump accused Khan of making "rude statements" about him, calling the mayor "ignorant."
After the London Bridge terror attack in June 2017, in which three Islamic extremists murdered eight people and injured 48, Khan sought to reassure Londoners by saying they should not be alarmed by an increase in armed police officers on the city's streets.
Trump highlighted Khan's comment that it was "no reason to be alarmed," suggesting the London mayor made the statement about the attack itself instead of as a reference to the larger police presence.
Khan's spokesman said at the time that Trump was "ill-informed" and had taken the remarks out of context, which Trump said was a "pathetic excuse."
In 2018, Khan gave protesters permission to fly a giant blimp depicting Trump as a baby in a diaper during mass demonstrations in London against the president's working visit to the country.
Trump gave an interview to The Sun, a British tabloid, while he was in London and made comments attacking Khan on a number of issues, accusing him of having "done a very bad job on terrorism" because of immigration to the city.
The Home Office, a central government department, is responsible for immigration policy, not London's City Hall.
"You have a mayor who has done a terrible job in London. He has done a terrible job," Trump told The Sun.
"Take a look at the terrorism that is taking place. Look at what is going on in London. I think he has done a very bad job on terrorism.
"I think he has done a bad job on crime, if you look, all of the horrible things going on there, with all of the crime that is being brought in."
The president added: "I think he has not been hospitable to a government that is very important. Now, he might not like the current president, but I represent the United States."
In an interview with BBC News, Khan called Trump's accusations "beastly" and said, "It's for President Trump to explain why he has singled me out for being responsible for these acts of terrorism and no other mayor or no other leader.
"I'm also quite clear that although there has been an increase in violent crime across England and Wales, including London, over the last four years, I don't think the rise in crime is because of immigration.
"It's for Trump to explain why he thinks there is a link between immigration into Europe and the rise in crime."
When Trump arrives in London for his formal state visit June 3-5, which includes all the royal pomp and ceremony, he can once again expect tens of thousands of protesters on the streets.
Nick Dearden, who helped organize London's mass protests against Trump's two-day working visit last year, told Newsweek in April that plans were already underway, including a "big demo."
"It's up to us, again, to say Trump is not welcome, and to make his visit as unpleasant as possible. We're going to aim for maximum disruption," Dearden, of the Stop Trump Coalition, said.