Donald Trump's Incredible 55-0 Primary Winning Streak is Set to End
Donald Trump's run of endorsing political candidates who go on to win their respective elections could soon be coming to an end, with two of his more high-profile picks facing defeat.
On Tuesday, a total of 22 of Trump's chosen candidates in the Indiana and Ohio primaries won their respective races, including author J.D. Vance, who was way behind in the polls a the crowded field before the former president intervened just three weeks ago.
Trump, who has endorsed dozens of people across all forms of government, is currently on a 55-0 streak with regard to picking candidates.
Tuesday's success for Trump followed from the Texas primaries in March in which all 33 of his endorsed candidates won outright or were advanced into a runoff.
However, it should be noted that a number of these candidates were already the overwhelming favorite to win their election, such as Texas Republican Governor Greg Abbott.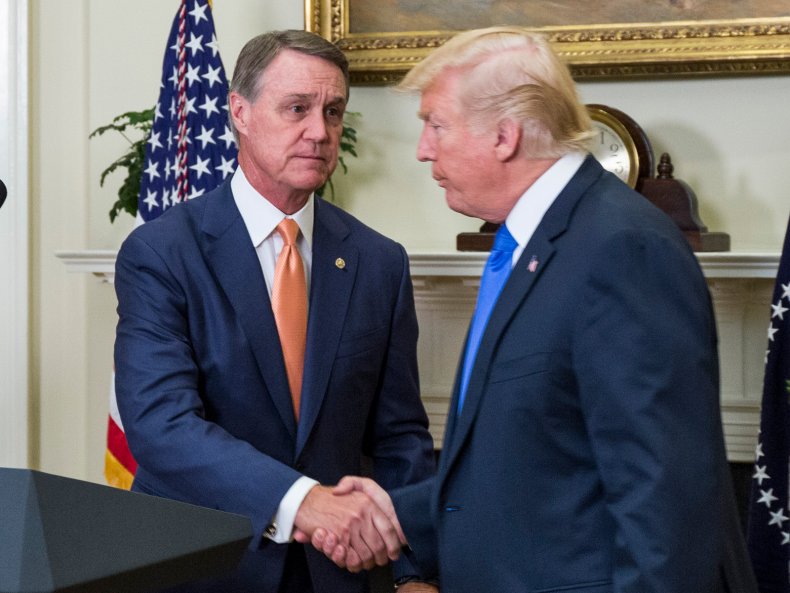 Following Vance's victory in Ohio, another test of the power of Trump's endorsement will arrive in the upcoming Republican gubernatorial primary in Georgia—where Trump is baking former Senator David Perdue over incumbent Gov. Brian Kemp—and the Senate primary in Pennsylvania, where the former president has endorsed celebrity heart surgeon Mehmet Oz.
However, with both primaries just a few weeks away, it is looking likely that one, or possibly both, of Trump's endorsed candidates could lose.
According to the polls, Kemp holds a significant lead over Perdue.
An InsiderAdvantage/FOX 5 Atlanta poll published on Monday shows that Kemp has 54 percent support, compared to 38 percent for Perdue.
The numbers look even worse for Perdue in a poll from consulting firm ARW Strategies poll published on Wednesday. According to the survey, 59.4 percent of people said they would vote for Kemp in the primary if the election was held today, compared to just 21.5 percent who would back Perdue.
The polls have never really looked good for Purdue during the campaign. In April, conservative radio host John Fredericks even told Trump to "face reality" that Perdue could lose the May 24 primary. At the time, Kemp was between seven and 11 points ahead in the polls.
It is a lot closer in the Pennsylvania GOP primary, where no single candidate is the overall favorite and a large percentage of voters are still undecided who to back on May 17.
Trump received some blowback for his endorsement of the political novice Oz over concerns he may not be conservative enough.
While the TV personality is arguably the most well-known name in the Pennsylvania primary, this has not necessarily resulted in the backing of voters.
In April 7, an Emerson College Polling/The Hillpoll found that former hedge fund CEO David McCormick is the lead candidate with 18 percent, with Oz just behind on 17 percent, with 33 percent of voters still undecided.
When undecided voters are allocated to who they lean towards, McCormick's lead increases to 27.2 percent, followed by Oz with 20.6 percent.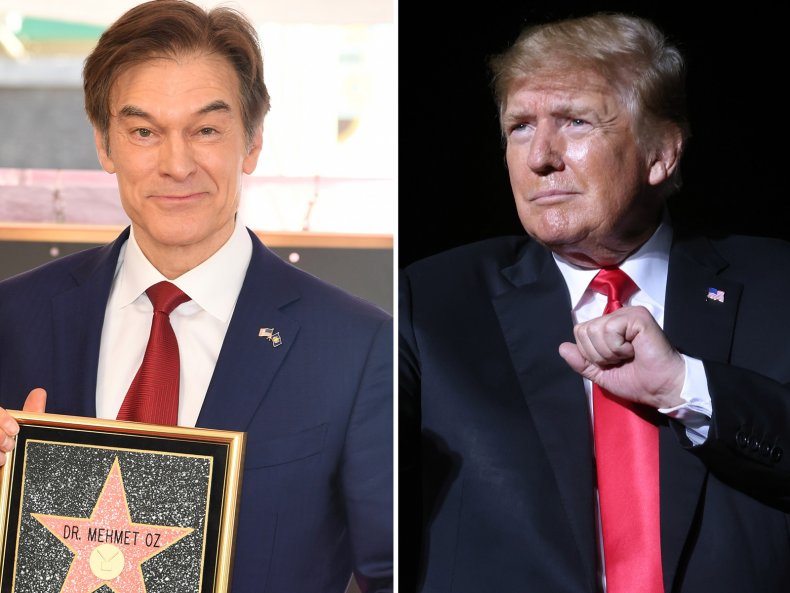 Spencer Kimball, executive director of Emerson College Polling, noted that Oz "seems to lack a clear base," which may damage his changes in the upcoming primary.
However, just a few weeks later a Monmouth University Poll placed Oz as the candidate voters are most likely to support in the primary in a very close race.
According to the survey, 22 percent of people said they are "very likely" to back Oz, compared to 19 percent for McCormick and 18 percent for political commentator and author Kathy Barnette.
"This is the kind of environment where a number of candidates could emerge as the nominee," said Patrick Murray, director of the independent Monmouth University Polling Institute.
"Oz has the highest name recognition but also the highest negatives. If McCormick and Oz beat each other up, though, Barnette could realistically end up on top."
Speaking to Fox News after the Ohio and Indiana primaries in which 22 of his candidates won, Trump said the GOP primary in Pennsylvania is going to be "interesting."
"The Oz race is going to be interesting. I think Oz is going to do very well. Oz is going to do very well," Trump said.