Why Trump Should Be Terrified of Georgia Grand Jury Indictments
The forewoman of the special grand jury that investigated Donald Trump's attempts to overturn the 2020 election results in Georgia has indicated that a recommendation to indict the former president is forthcoming.
Emily Kohrs, who was part of the jury in Fulton County that spent months hearing evidence and witnesses' testimonies as part of the expansive election interference probe, confirmed to The New York Times that the jury will be making recommendations for several people.
Asked whether Trump—who is the focus of the investigation—is among the list of names, Kohrs replied: "You're not going to be shocked. It's not rocket science.
"It is not going to be some giant plot twist," she added. "You probably have a fair idea of what may be in there. I'm trying very hard to say that delicately."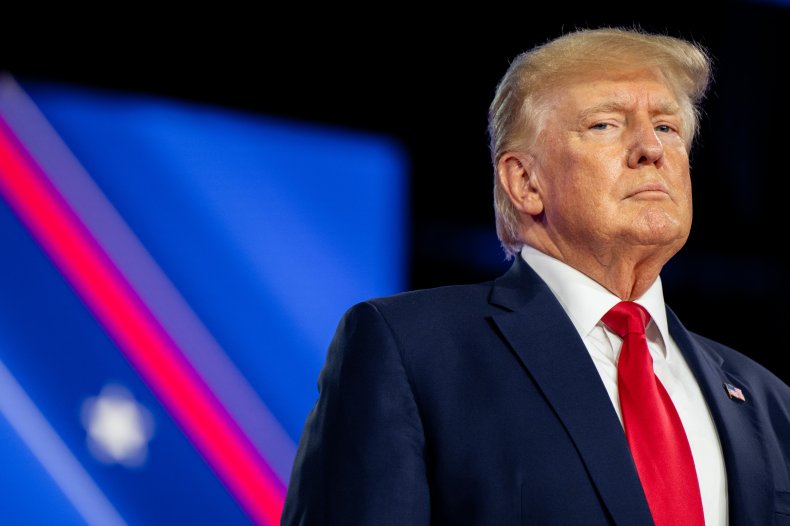 Trump has been contacted for comment.
In an interview with CNN on Monday, Kohrs again hinted that Trump will be on the list of names the special grand jury will be recommending for criminal charges.
"There may be some names on that list that you wouldn't expect. But the big name that everyone keeps asking me about—I don't think you will be shocked," Kohrs said.
When asked by CNN's Kate Bolduan on Erin Burnett OutFront whether the number of people who the special grand jury has recommended for indictments was "more than a dozen," Kohrs replied: "I believe so. That's probably a good assumption."
The investigation, led by Fulton County District Attorney Fani Willis, was originally centered on Trump's 2021 phone call to Georgia Secretary of State Brad Raffensperger in which the former president asked him to "find" the 11,780 votes needed to beat Joe Biden in Georgia.
The probe later expanded into other areas, including allegations Trump and his allies plotted to send a group of fake electors to falsely claim that Trump had won the state in 2020.
"We definitely talked about the alternate electors a fair amount, they were absolutely part of the discussion," Kohrs told The New York Times. "How could they not be?"
On February 16, parts of a report from the special grand jury became public following a ruling from Fulton County Superior Court Judge Robert McBurney.
The sections of the report which were released did not include recommendations for the indictment. However, the report did reveal that the jury had concerns that some witnesses "may have lied under oath" during their testimony, which could result in perjury charges being brought against them.
Trump was not one of those who testified in front of the special grand jury, but a number of his allies such as his lawyer Rudy Giuliani, former Chief of Staff Mark Meadows, and South Carolina Senator Lindsey Graham appeared before the jury.
While the special grand jury can recommend that criminal charges be brought forward, the decision will ultimately be made by Willis.
Trump has frequently denied any wrongdoing, describing his phone call with Raffensperger as "perfect" and accusing Willis of carrying out a "witch hunt" against him.
Speaking to The New York Times, Kohrs added that the special grand jury included in their report how there was no evidence of widespread voter fraud which cost Trump the election in 2020.
"We wanted to make sure we put that in, because somehow that's still a question," Kohrs said.