Trump Indictment for Jan. 6 Merited 'Given What We Have Learned': Holder
Former Attorney General Eric Holder said Sunday that he believes former President Donald Trump's actions on January 6, 2021 and his attempt to overturn the 2020 election probably merit an indictment "given what we have learned."
Hundreds of Trump's supporters attacked the U.S. Capitol on January 6 in an apparent effort to disrupt the formal certification of President Joe Biden's election win. That attack came after the then-president told his followers to walk to the Capitol and "fight like hell" to save their country.
The assault on the federal legislative branch of government came after months of Trump lying and spreading misinformation about the 2020 election's outcome. Trump also pressured various officials, in particular Georgia's Secretary of State Brad Raffensperger, to help overturn Biden's election victory. He asked Raffensperger, a Republican, to "find" enough votes to help flip Georgia in his favor.
Holder Changes Tune on Trump Indictment
During an interview with CBS News' Face the Nation, Holder, who served as the nation's top law enforcement officer under former President Barack Obama from 2009 to 2015, said he believed an indictment of Trump was likely called for, despite his personal resistance to the idea.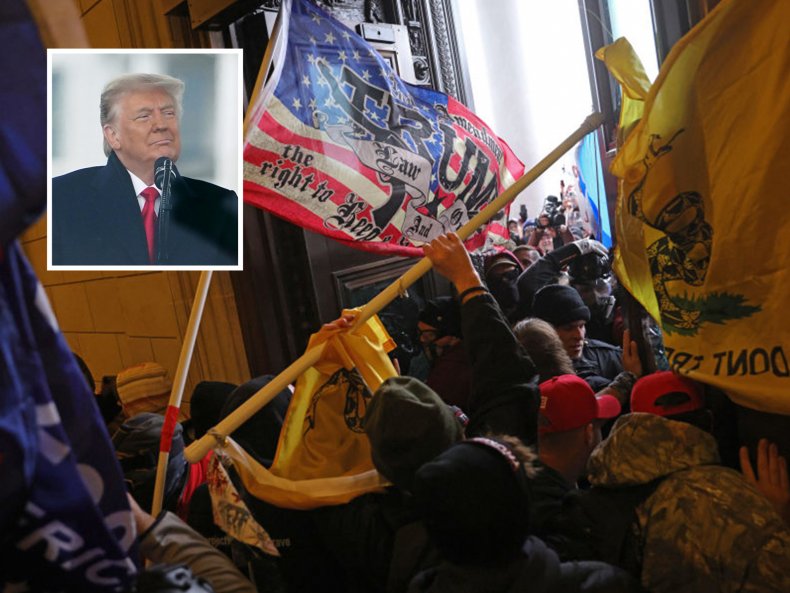 "I think there's going to be sufficient factual information. And I think that there's going to be sufficient proof of intent. And then the question becomes, what's the impact of of such an indictment? I'm an institutionalist. My initial thought was not to indict the former president out of concern of what—how divisive it would be," the former attorney general explained. "But given what we have learned, I think that he probably has to be held accountable."
Trump has consistently denied any wrongdoing in connection with the Capitol riot or his efforts to overturn the election results. He argues that an investigation into his actions are purely "partisan" and intended to prevent him from potentially seeking political office in the future. The former president continues to claim that the 2020 election was "rigged" or "stolen," although no evidence has emerged corroborating the allegations.
Dozens of election challenge lawsuits brought by the former president and his supporters failed in state and federal courts. Even Trump-appointed judges dismissed the cases. Audits and recounts across the country—including in states where the election was overseen by pro-Trump Republicans—have consistently reaffirmed Biden's win.
Former Attorney General William Barr, who was widely viewed as one of Trump's most loyal Cabinet members, has said repeatedly that there is "no evidence" to support claims of widespread voter fraud being behind Trump's loss. Barr wrote in his memoir published in March that he told the former president directly to his face that the claims were "bulls**t."
Attorney General Merrick Garland, who was appointed by Biden, has been tightlipped about the Justice Department's investigation and whether Trump could face an indictment. The attorney general did give Trump critics hope in a March interview with NPR, when he said that the Justice Department would pursue action against "everyone" who committed crimes on January 6.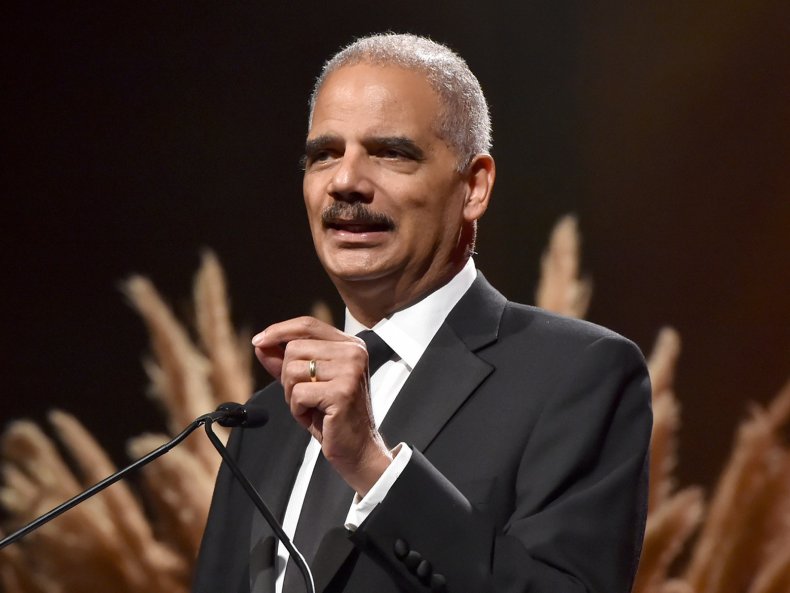 "We are not avoiding cases that are political or cases that are controversial or sensitive," Garland told NPR. "What we are avoiding is making decisions on a political basis, on a partisan basis."
Continuing, the nation's top law enforcement officer explained, "We begin with the cases that are right in front of us with the overt actions and then we build from there. And that is a process that we will continue to build until we hold everyone accountable who committed criminal acts with respect to January 6."
Newsweek reached out to Trump's press office for comment.