Every American Killed or Captured Fighting Russia in Ukraine
Stephen Zabielski has become the latest American citizen confirmed killed in the Ukraine war as the focus grows on foreigners volunteering to take up arms against Russian aggression.
Ukrainian president Volodymr Zelensky made an appeal in February for people to join an "international legion" to fight against Russia, but the deaths of American combatants and the capture of other U.S. citizens highlight the risks they face.
Last week, President Joe Biden said "Americans should not be going to Ukraine now" as U.S. officials try to discourage its citizens from joining the war, citing the safety risks and a limited ability to assist if things go wrong.
However, Macer Gifford, a Briton who has facilitated westerners going to Ukraine to help its forces, has said that Americans keen to fight in Ukraine are unlikely to be deterred by the dangers.
"At the end of the day, if you're afraid of dying, you have no business being in Ukraine," he told Newsweek with "absolutely atrocious" casualty rates of up to 50 percent.
After helping with the training of Ukraine's military and speaking to those who have returned from the front line, Gifford said "death is very much part of life."
"If you have the privilege of being an American man, wherever you come from a safe, peaceful democratic country, and you choose to go and join the Ukrainian military to fight, it becomes pretty apparent pretty damn quickly how terrible the conditions are there," he told Newsweek.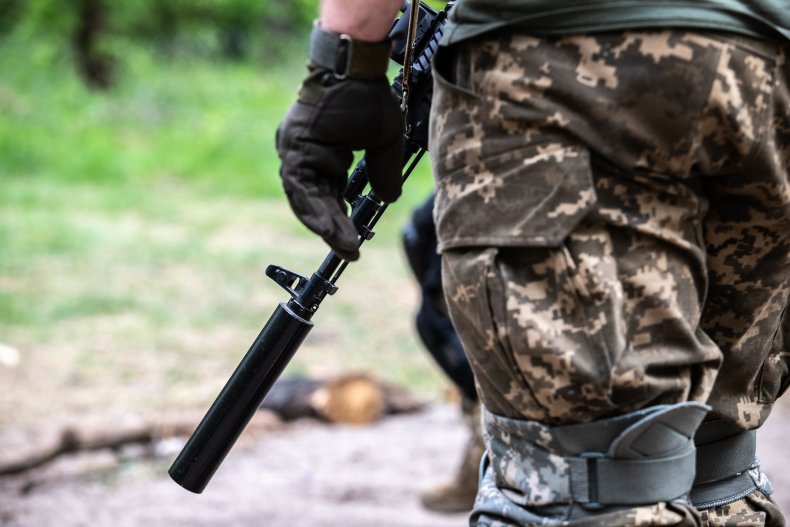 "If you're afraid of that situation, or if you have any doubts in your mind, you will simply just pack up your bag to leave those that stay and continue fighting."
The U.S. State Department has said it is investigating reports of the capture by Russian forces of U.S. veterans.
Kremlin spokesman Dmitry Peskov suggested this week the soldiers could get the same death sentences handed to the captured Britons Aiden Aslin (aged 28) and Shaun Pinner (aged 48), by a court in the separatist Donetsk People's Republic (DPR).
"The idea that the Russians might capture them and execute them is not much of a deterrent," said Gifford, "they've already made their decision if they are fighting, they're already there on the front line."
Stephen Zabielski
The U.S. State Department confirmed Zebielski's death on Tuesday. An obituary in his local newspaper, The Recorder, which covers Montgomery County in upstate New York, said the 52-year-old had been killed on May 15 in the village of Dorozhniank.
He had worked in the construction industry, was a U.S. Army veteran and was killed by a landmine, according to Rolling Stone. A State Department spokesperson told the Washington Post it was providing "all possible consular assistance," to Zabielski's family.
A graduate of Amsterdam High School, Zebielski "enjoyed life to the fullest" which included "hunting, fishing and riding his Harley," his death notice said.
Zebielski is survived by his wife, five stepchildren, seven siblings and one grandchild, and "will be missed by all who knew and loved him," the obituary added.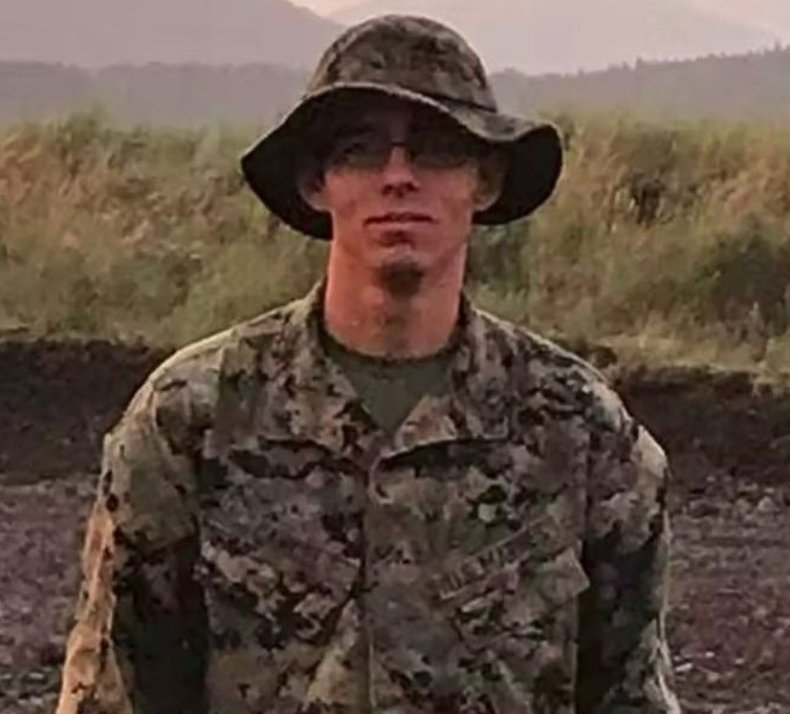 Willy Cancel
Willy Joseph Cancel, a 22-year-old former U.S. Marine from Tennessee, became the first American who was confirmed dead in Ukraine. He was killed fighting alongside Kyiv's forces on April 25, his family told CNN.
Cancel's mother, Rebecca Cabrera, told the network that he had been working with a private military company, which she did not name and was being paid while fighting there.
She said her son flew to Poland on March 12 and crossed into Ukraine soon after. "He wanted to go over because he believed in what Ukraine was fighting for."
The circumstances of his death were not immediately clear, and his body had yet to be recovered, she said in April.
Cancel left behind a widow and a seven-month old son. In giving his condolences to the family, President Biden described his death as "very sad."
Americans Captured
Alexander Drueke, 39, and Andy Tai Huynh, 27, both of Alabama, were last seen near the northeastern city of Kharkiv.
Drueke is a former Army staff sergeant who served in Iraq and Kuwait, while Huynh is a former Marine corporal who deployed in the Pacific.
Both are believed to have been separated from their Ukrainian troop contingent near Kharkiv and surrendered after being found by a Russian patrol, according to Russian broadcaster RT.
When asked by NBC if the pair could face the death penalty, Peskov replied "it depends on the investigation." Meanwhile, Russian state television has been making much of their capture, accusing them of being "mercenaries" rather than volunteers.
This would mean they would not be eligible for the protections that prisoners of war get under the Geneva Conventions.
A State Department spokesperson told Newsweek on Tuesday that Russia must "live up to their international obligations in their treatment of any individual, including those captured fighting in Ukraine."
Meanwhile, former U.S. Marine Corps officer Grady Kurpasi, has not been heard from since April 23. The State Department said a third American had gone missing, without saying who.
However, Kurpasi's wife Heeson Kim confirmed to CNN, it was her 49-year-old husband who had been identified. Kurpasi arrived in Ukraine on March 7, believing that his skills and experience would help in the fight against Russia.
Family friend George Heath told the network he got to Kyiv on March 21, and along with other members of the foreign legion were tasked to man an observation post at the end of April near Kherson.
He then stopped communicating with his wife and friends in the U.S.
Non-Combatants Killed
The deaths of Americans who were non-combatants have also been widely reported.
On March 17, James Whitney Hill, 67, was killed in a strike in the northern city of Chernihiv during an attack on civilians waiting in a bread line, his sister Cheryl Hill Gordon said.
He had been trying to get food for himself, his partner and other very ill patients at Chernihiv Regional Hospital, she told The Washington Post.
Also in March, the former New York Times contributor Brent Renaud, 51, was fatally shot in the neck. The journalist, 51, who had worked for NBC, Vice News and HBO, died when Russian troops opened fire on a car near a bridge in the Ukraine town of Irpin.