Who Are the Leaders of NATO? Here's a Closer Look at the Organization
President Donald Trump made headlines on Wednesday for his criticism of allies in the North Atlantic Treaty Organization (NATO) during a summit in Brussels.
The president has criticized member states for not paying enough for the protections they receive from the U.S. as a part of the organization. He added that all nations must increase their contributions from 2 percent of their gross domestic product to 4 percent.
Trump also criticized Germany on Wednesday, saying the European nation is "totally controlled" by Russia and is becoming a "captive," citing an oil deal between Berlin and Moscow
To better understand NATO, here's a closer look at the organization—including its leaders and member countries.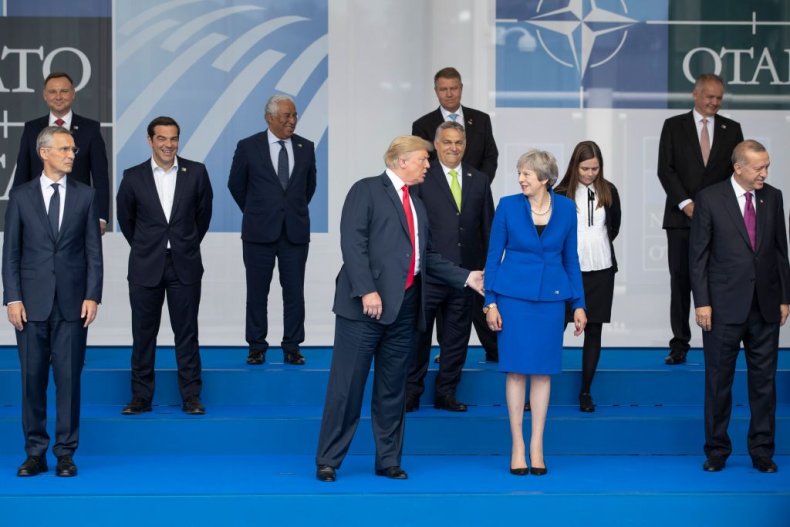 What countries are part of NATO?
Twelve nations founded NATO in 1949: Belgium, Canada, Denmark, France, Iceland, Italy, Luxembourg, Netherlands, Norway, Portugal, United Kingdom and the United States. The alliance has since grown to 29 members, with Montenegro being the most recent to join in 2017.
Who heads NATO?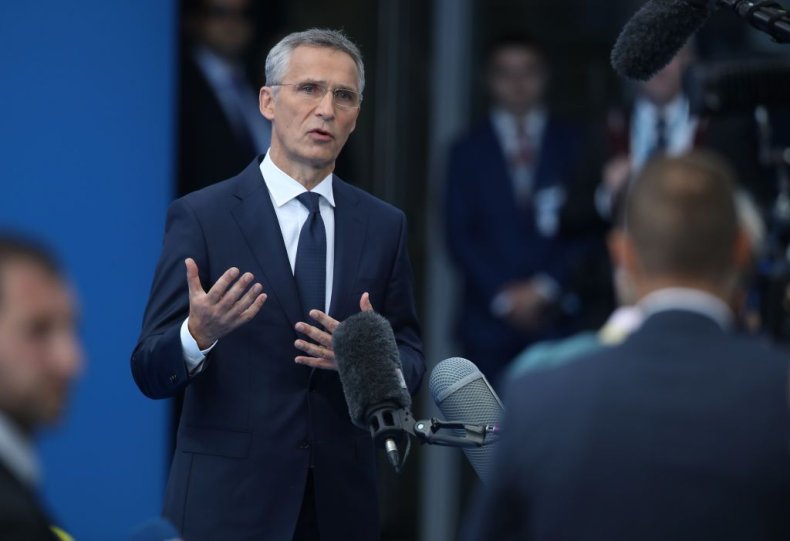 NATO Secretary-General Jen Stoltenberg, a national of Norway, has led the international alliance since October 2014. He previously served as the prime minister of his country from 2005 to 2013.
Who are NATO's international leaders?
U.S.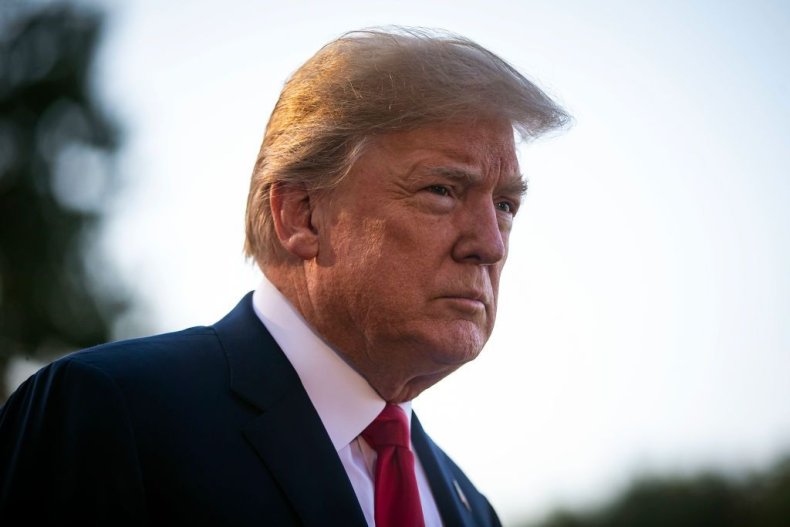 President since January 2017, Donald Trump serves as the head of state and head of government, making him the top national leader to represent the U.S. in the NATO alliance.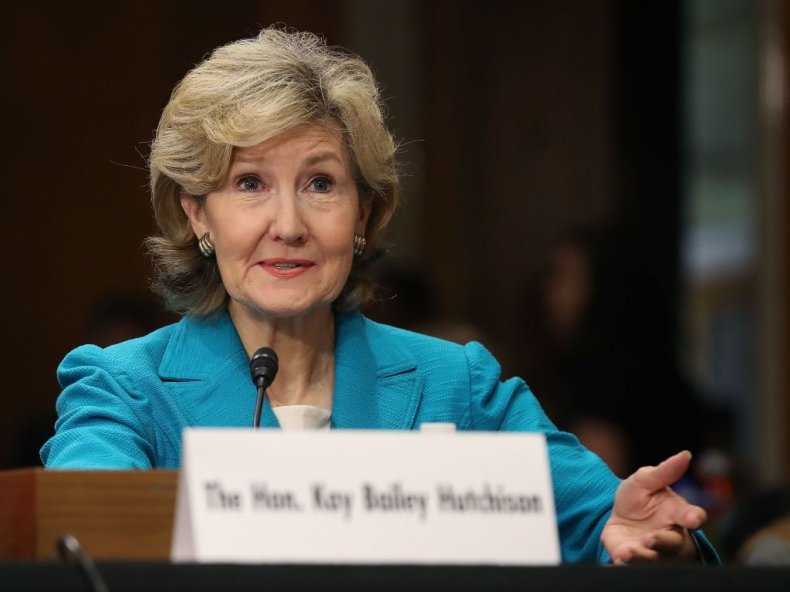 Kay Bailey Hutchison, a former Republican senator from Texas, became the U.S. ambassador to NATO in August 2017. Speaking to reporters at the summit, Hutchison said, "The major thing, the major deliverable, the major overall theme of this summit is going to be NATO's strength and unity."
United Kingdom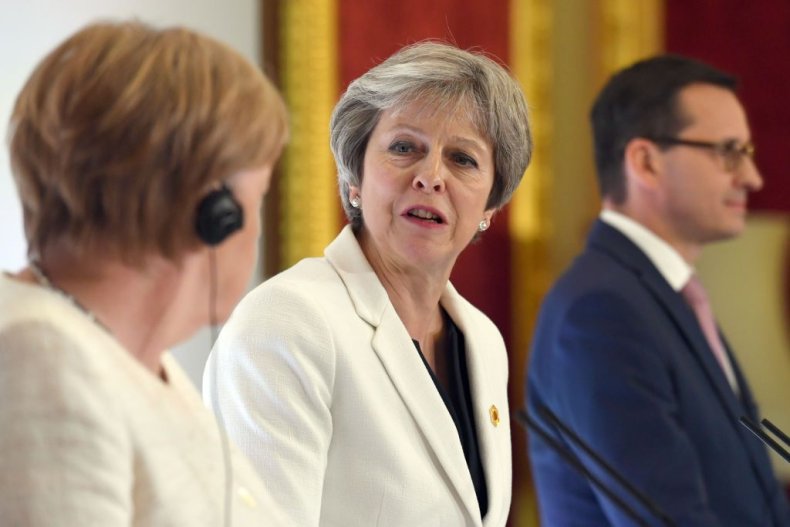 British Prime Minister Theresa May took office in July 2016. Although the Queen of England is technically the head of state for the United Kingdom, the prime minister leads political and state affairs, including relations with NATO. Taking aim at recent resignations that racked May's government this week, Trump said on Tuesday that the U.K. is "in somewhat turmoil," suggesting a planned meeting with Russian President Vladimir Putin will be his easiest during his Europe trip.
Germany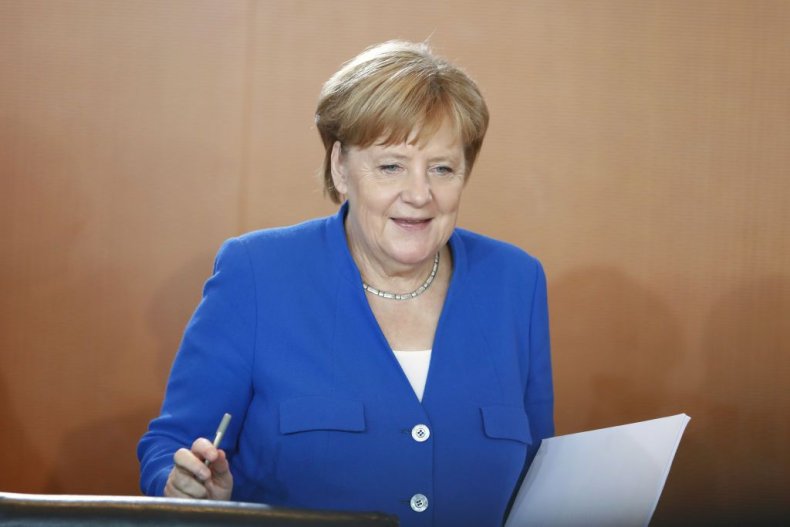 Chancellor Angela Merkel has led Germany since she rose to power in 2005. Merkel defended her country against Trump's criticism on Wednesday, "I have experienced myself how a part of Germany was controlled by the Soviet Union. I am very happy that today we are united in freedom ... because of that we can say that we can make our independent policies and make independent decisions," she said.
France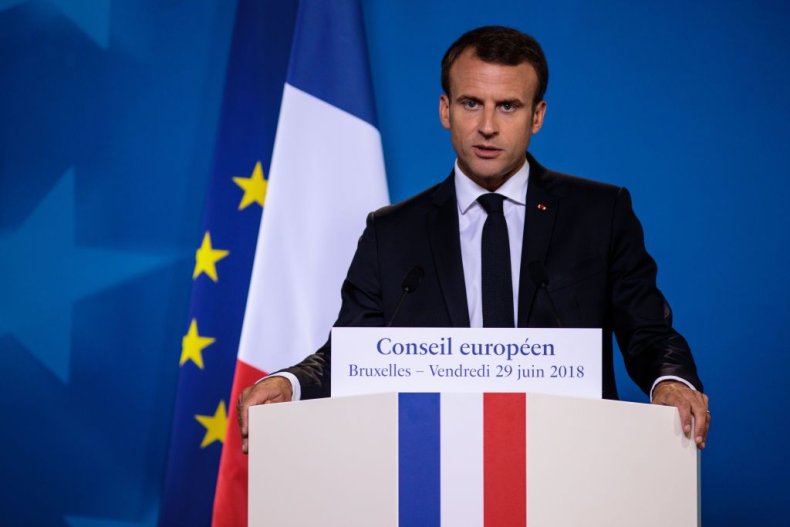 Emmanuel Macron became president of France in May 2017. Tensions between France and the U.S. have increased significantly in recent weeks, as Trump's trade war has escalated. At the Group of Seven (G-7) summit in Canada last month, Macron said France and the other wealthy nations would be just fine without support from the U.S.
Canada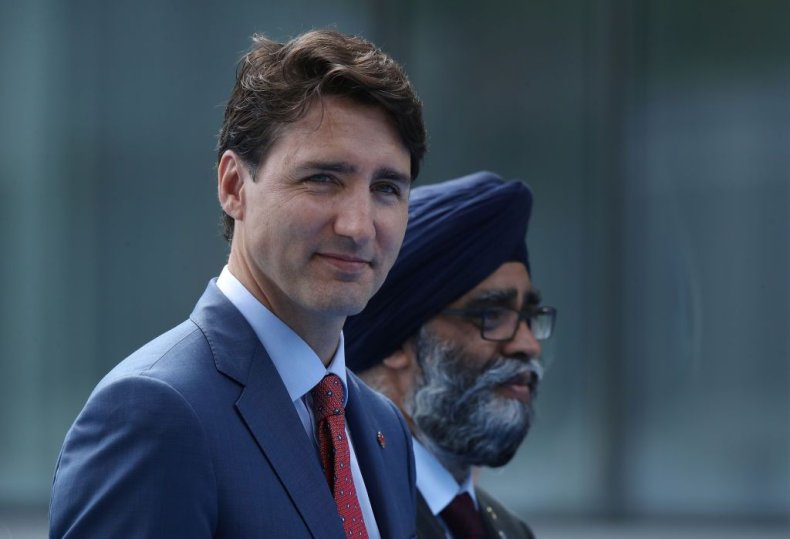 Justin Trudeau has led his country since he became prime minister in 2015. At the summit, Trudeau has defied Trump's demands to increase military spending, moving instead to decrease funding.
Turkey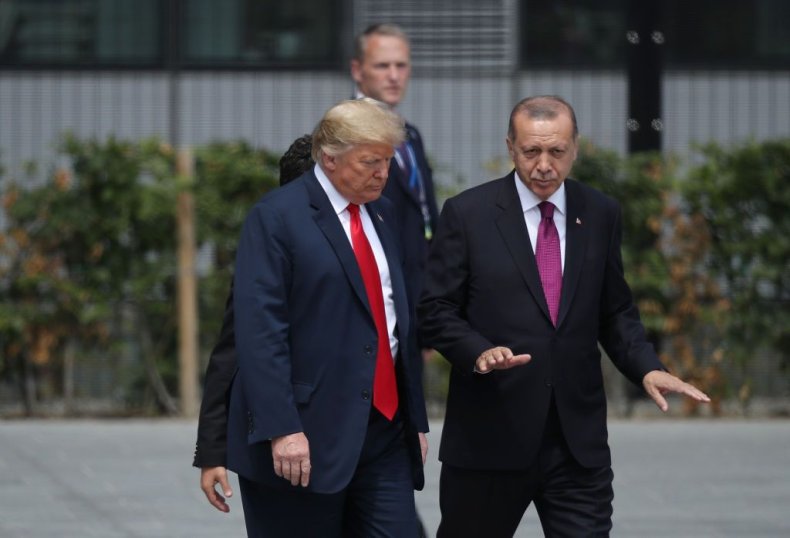 President Recep Tayyip Erdoğan has led Turkey as president since 2014. Prior to that, he served as prime minister of the country from 2003 to 2014. He recently won re-election, at which time he gained sweeping new powers that came after constitutional changes made during his previous term.
Norway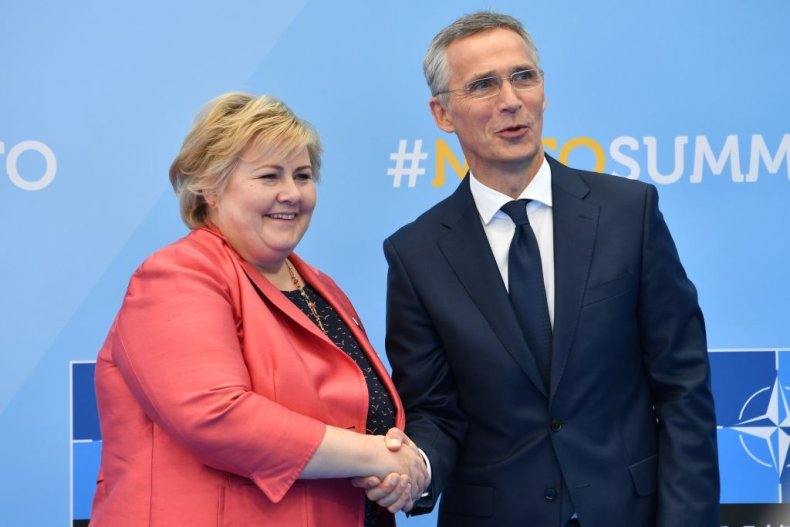 Erna Solberg assumed office as Norway's prime minister in 2013. Her country has seen increased tensions with Russia in recent months, as her administration has asked the U.S. to significantly increase the number of troops it stations in the country. Russia sees the move as a provocation, due to its proximity to Norway.
Poland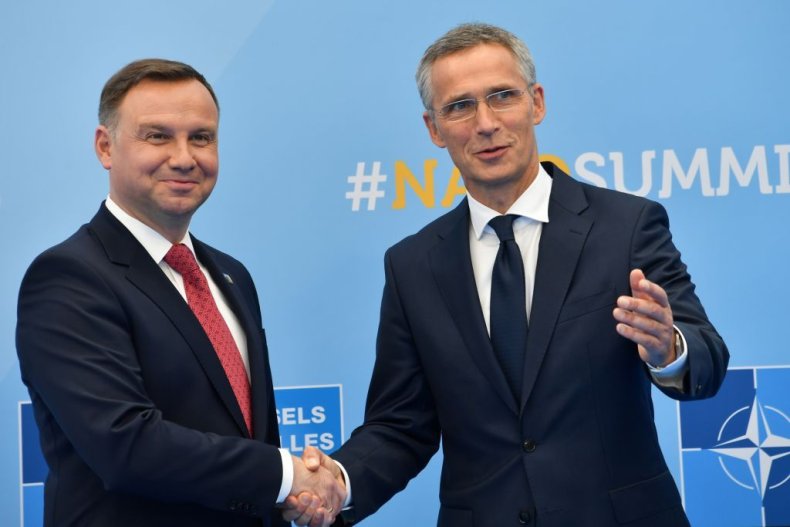 Polish President Andrzej Duda has held office since 2015. His right-wing government has drawn criticism from other European leaders. At the same time, Poland has increasing concerns about Russia's expansionist ambitions and has reportedly offered $2 billion for the U.S. to be stationed permanently within its borders.
Belgium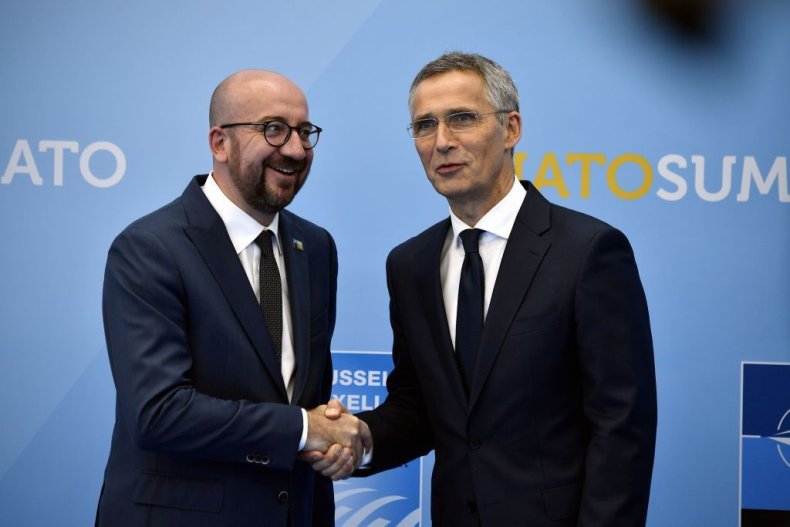 Charles Michel has been the prime minister of Belgium since 2014. Belgium hosted the NATO summit at the organization's headquarters in Brussels.
Albania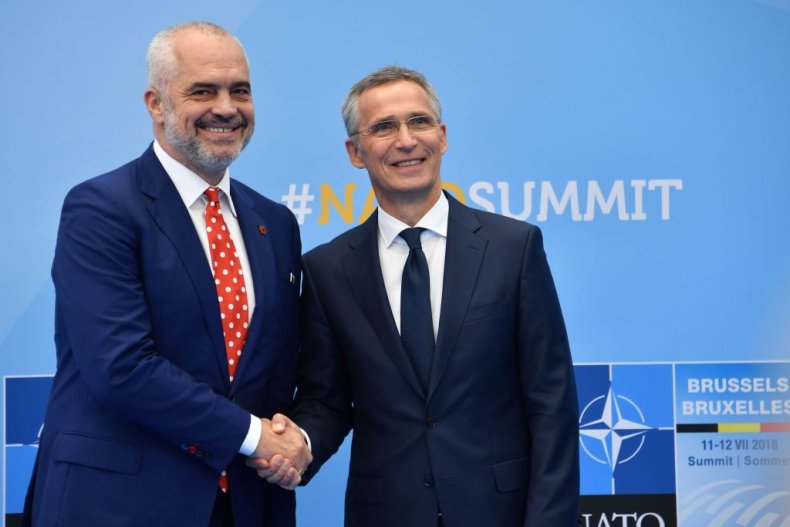 Edi Rama has been the prime minister of Albania since 2013.
Bulgaria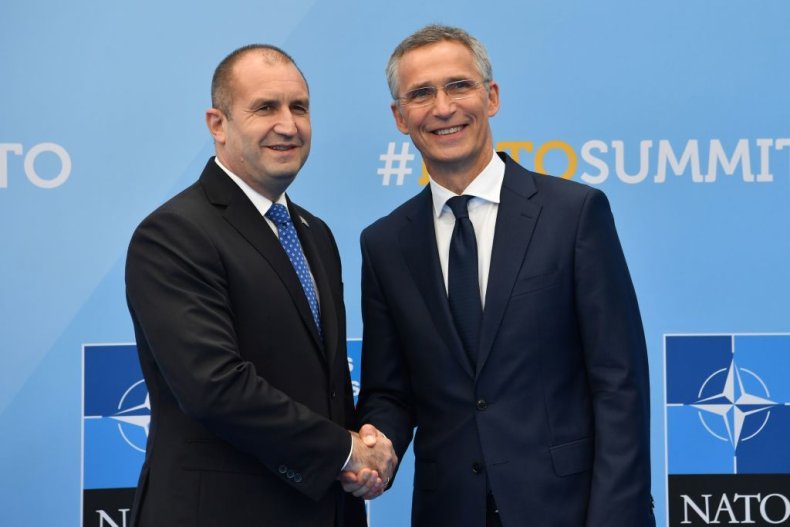 Rumen Radev became president of Bulgaria in 2017.
Croatia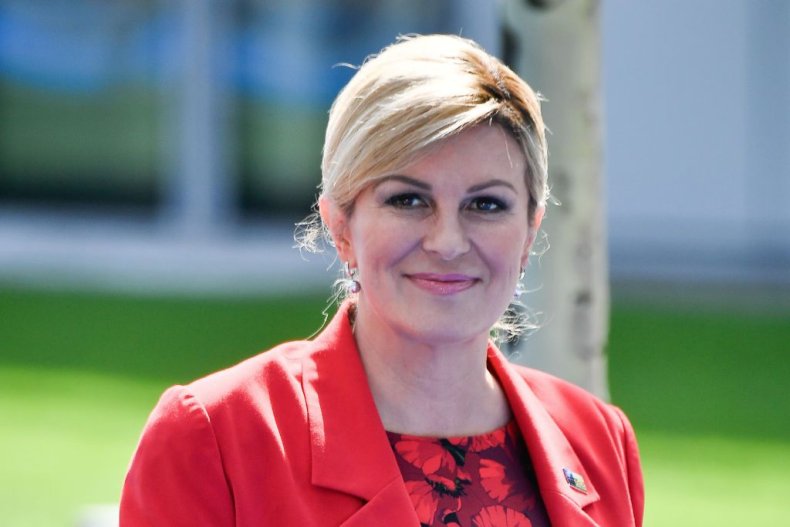 Kolinda Grabar-Kitarovic became president of Croatia in 2015.
Czech Republic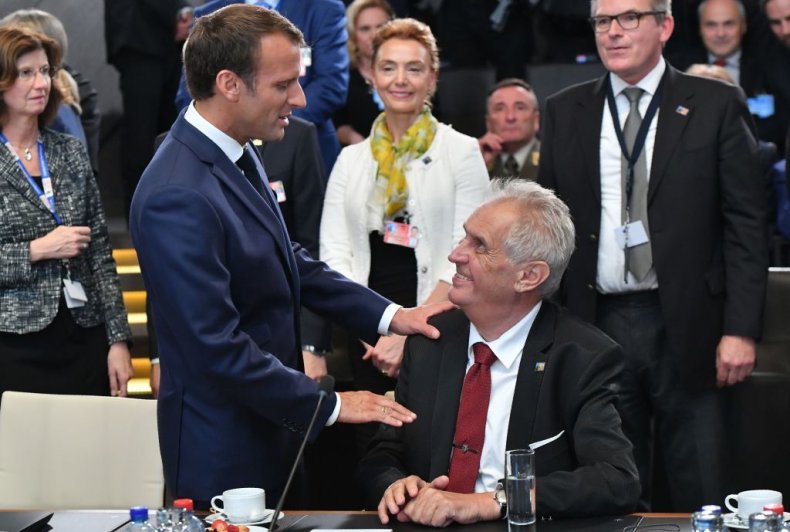 Milos Zeman assumed office as president of his country in 2013.
Denmark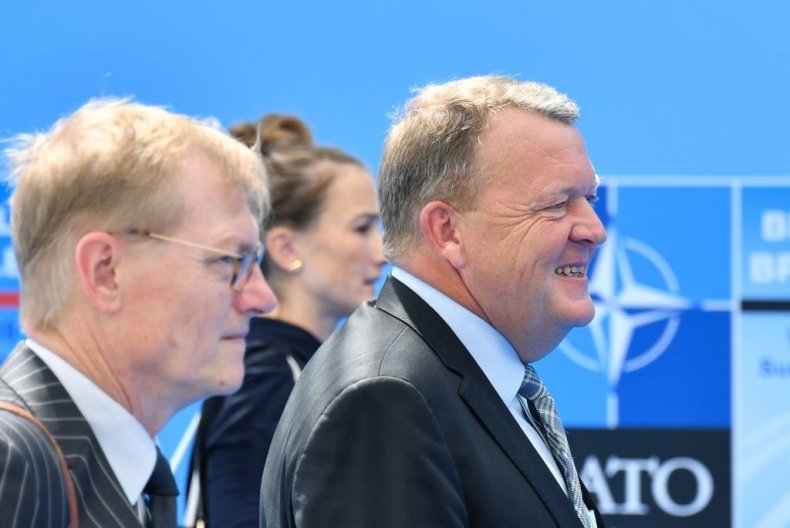 Lars Lokke Rasmussen took office as prime minister of Denmark in 2015.
Estonia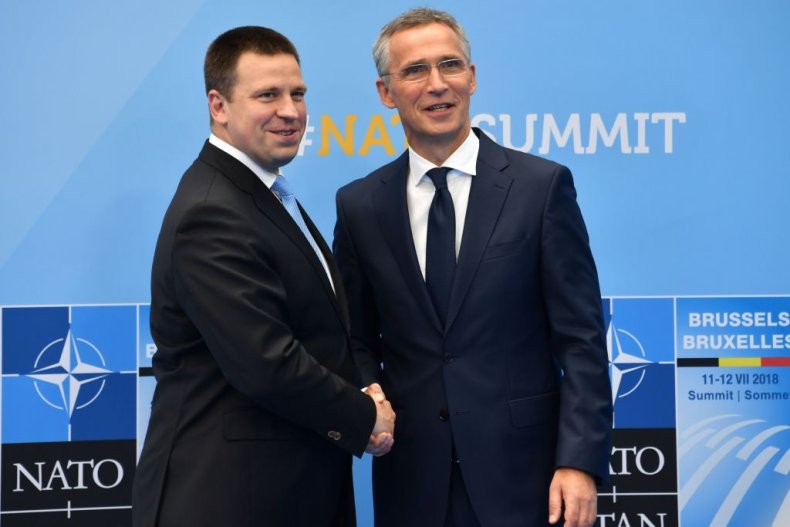 Juri Ratas took office as prime minister of Estonia in 2016.
Greece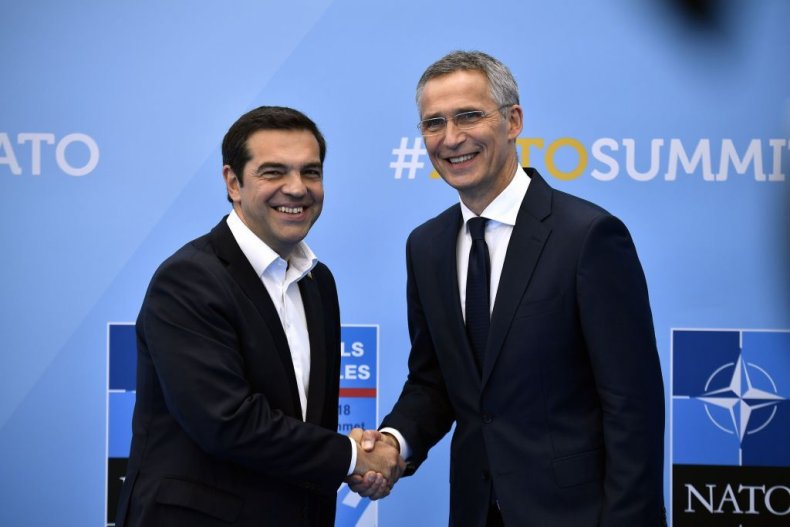 Alexis Tsipras assumed office as prime minister of Greece in 2015.
Hungary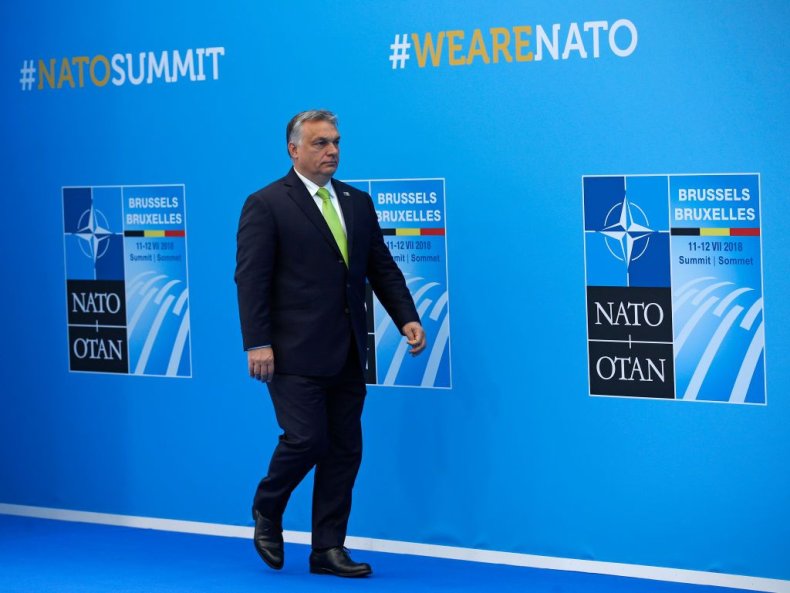 Prime Minister Viktor Orban has held the position in Hungary since 2010.
Iceland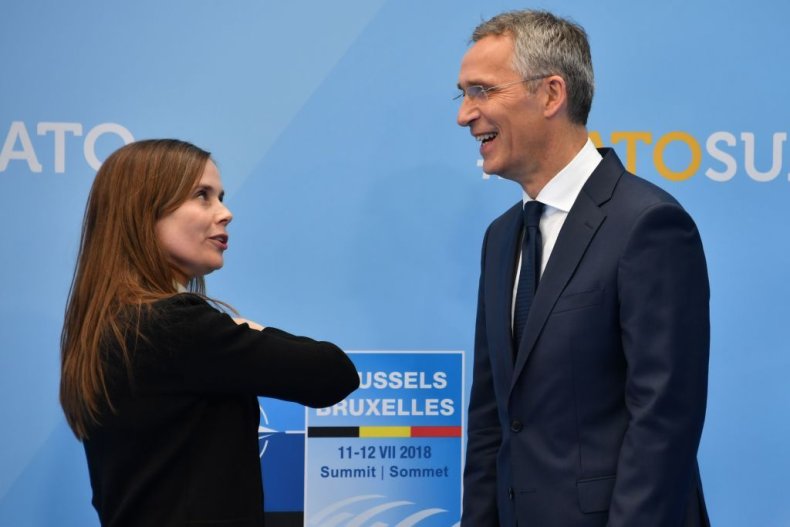 Katrin Jakobsdottir assumed office as prime minister of Iceland in 2017.
Italy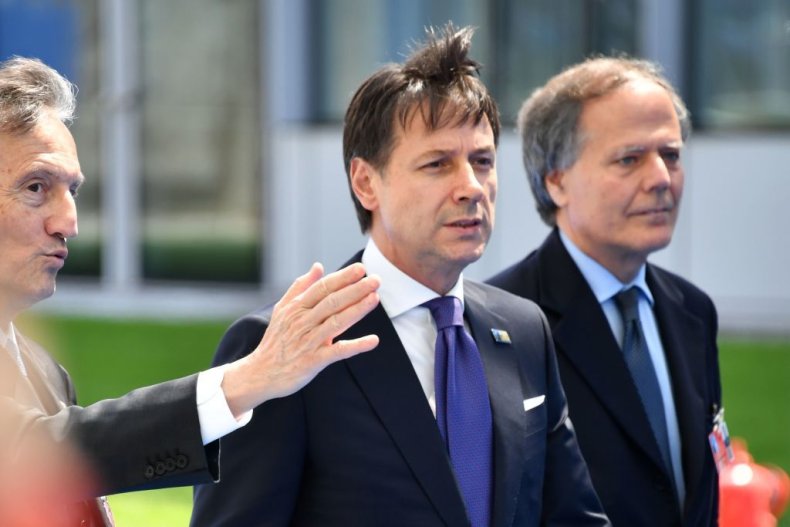 Giuseppe Conte became prime minister of Italy in June.
Latvia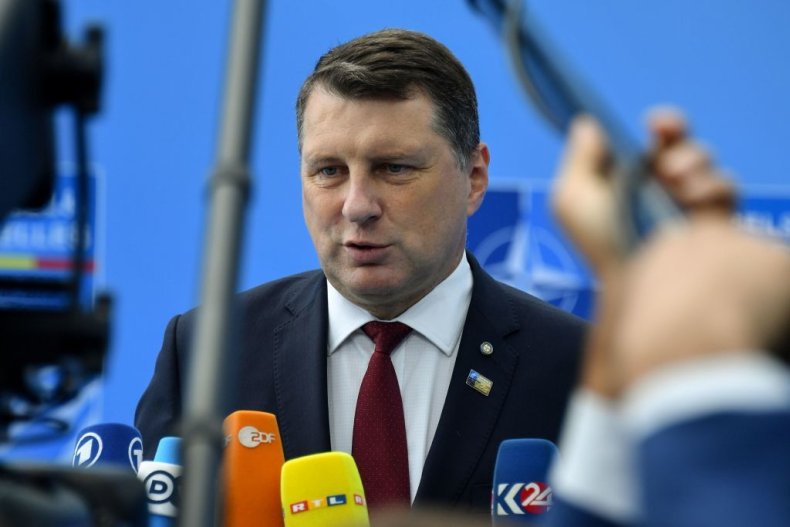 Raimonds Vejonis assumed office as president in 2015.
Lithuania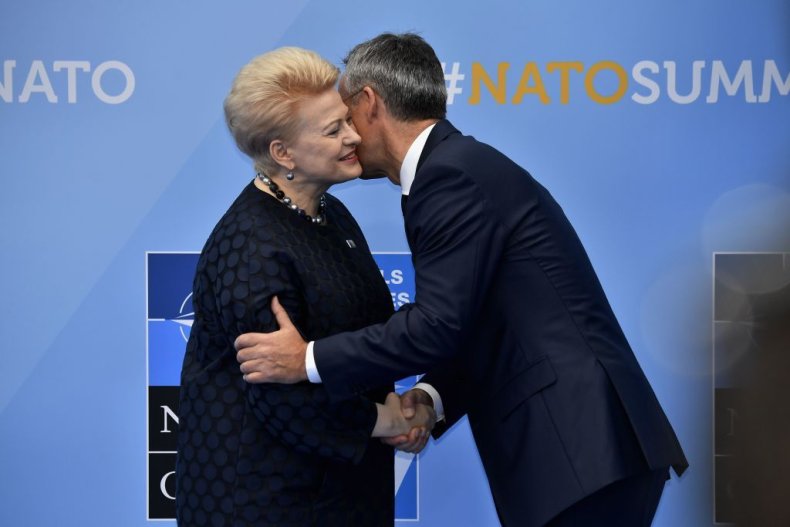 Dalia Grybauskaite has been president of Lithuania since 2009.
Luxembourg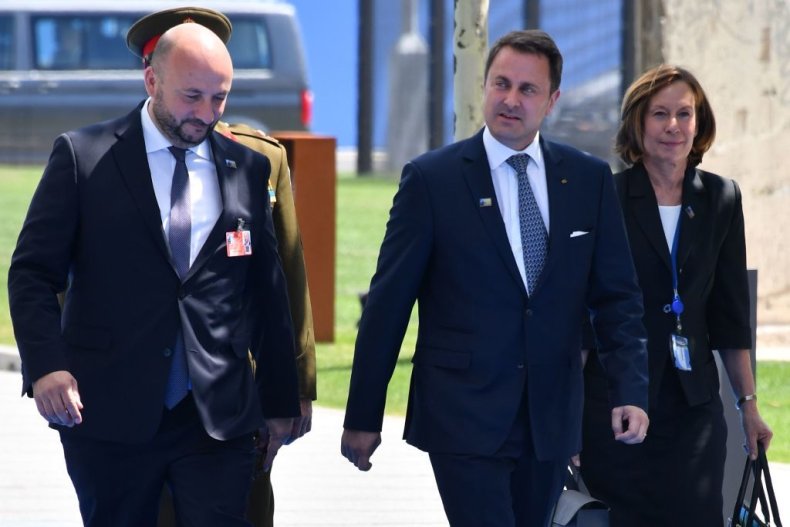 Xavier Bettel became prime minister of Luxembourg in 2013.
Montenegro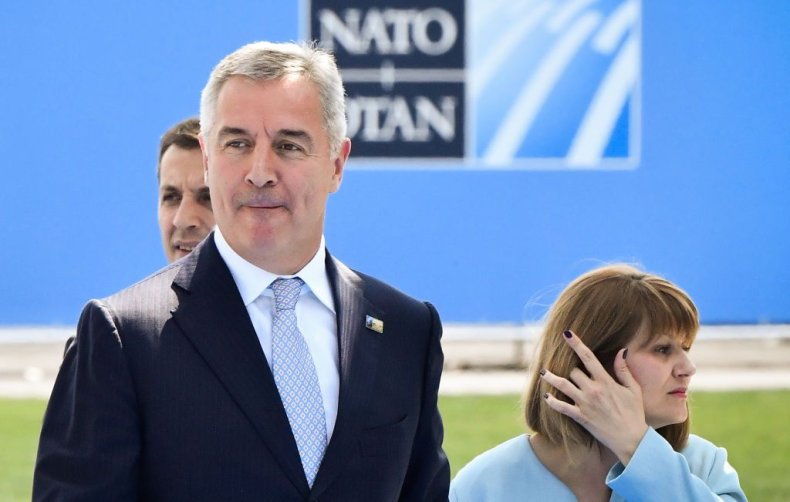 Milo Dukanovic took office as president of Montenegro in May.
Netherlands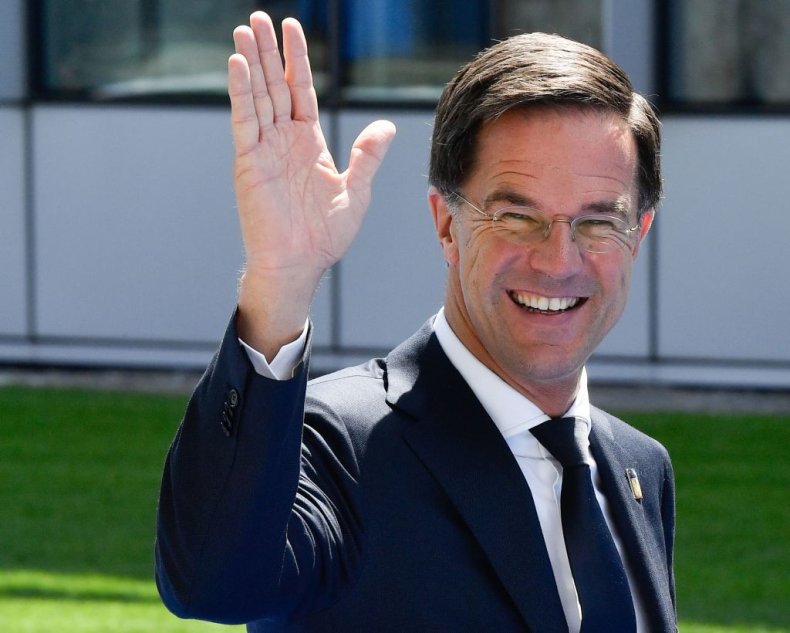 Mark Rutte has been prime minister of the Netherlands since 2010.
Portugal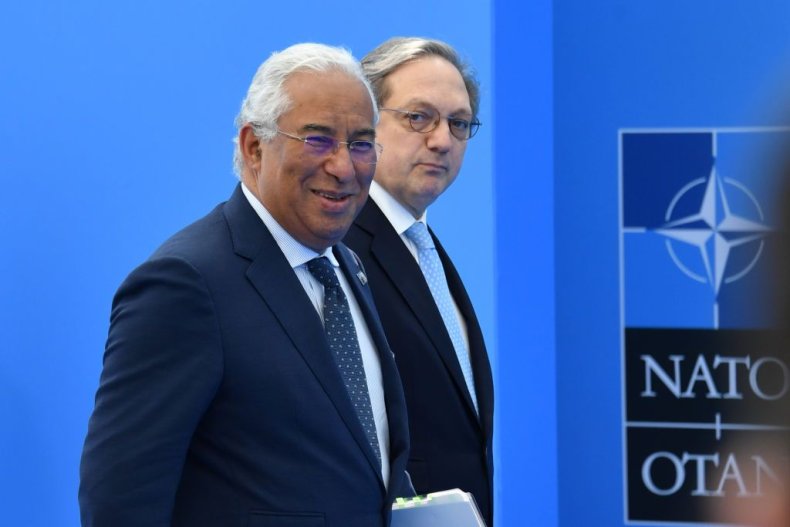 Antonio Costa assumed office as prime minister of Portugal in 2015.
Romania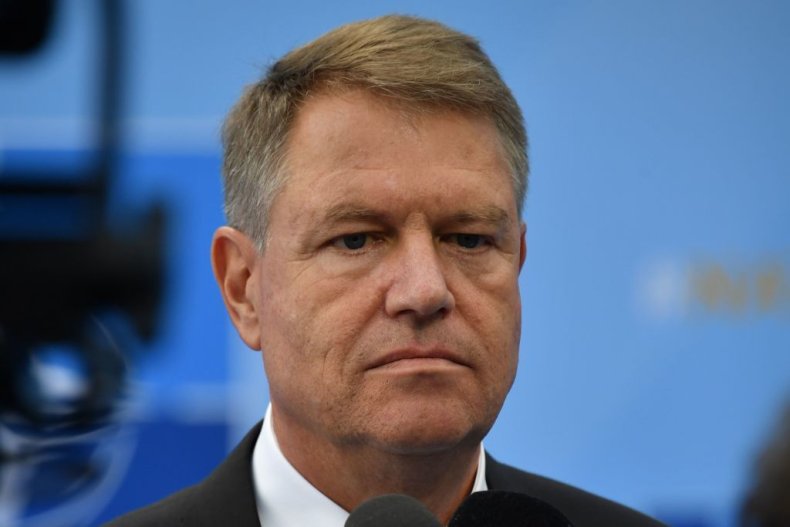 Klaus Werner Iohannis became president of Romania in 2014.
Slovak Republic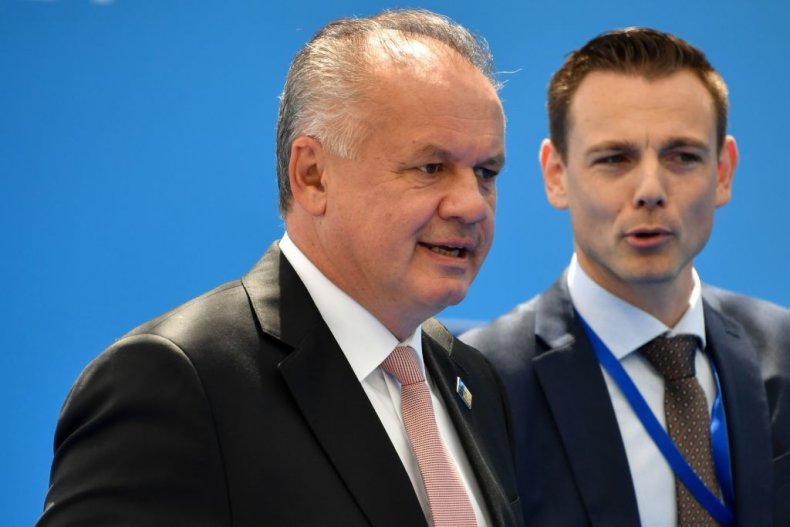 Andrej Kiska has been president of the Slovak Republic since 2014.
Slovenia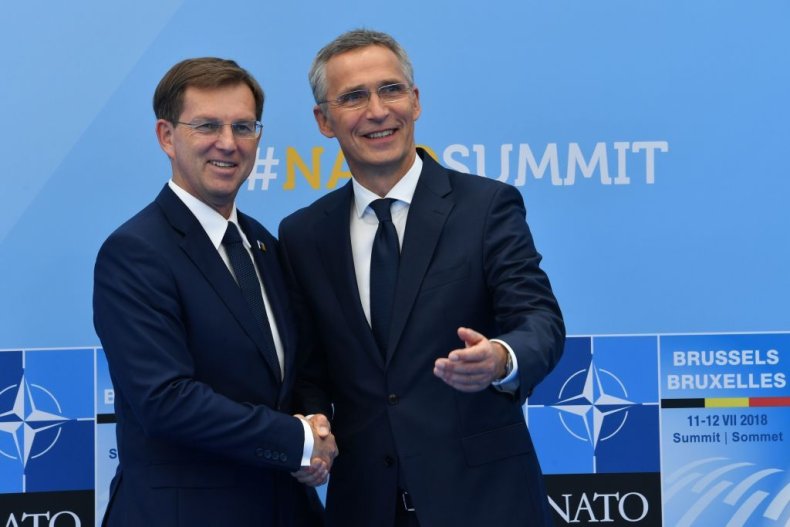 Miro Cerar became his country's prime minister in 2014.
Spain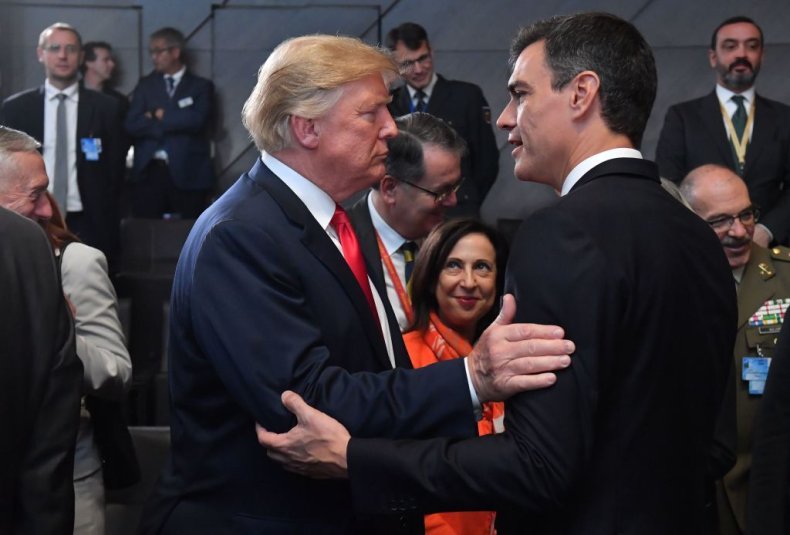 Pedro Sanchez became Spain's prime minister in June.